We may earn compensation through affiliate links in this story.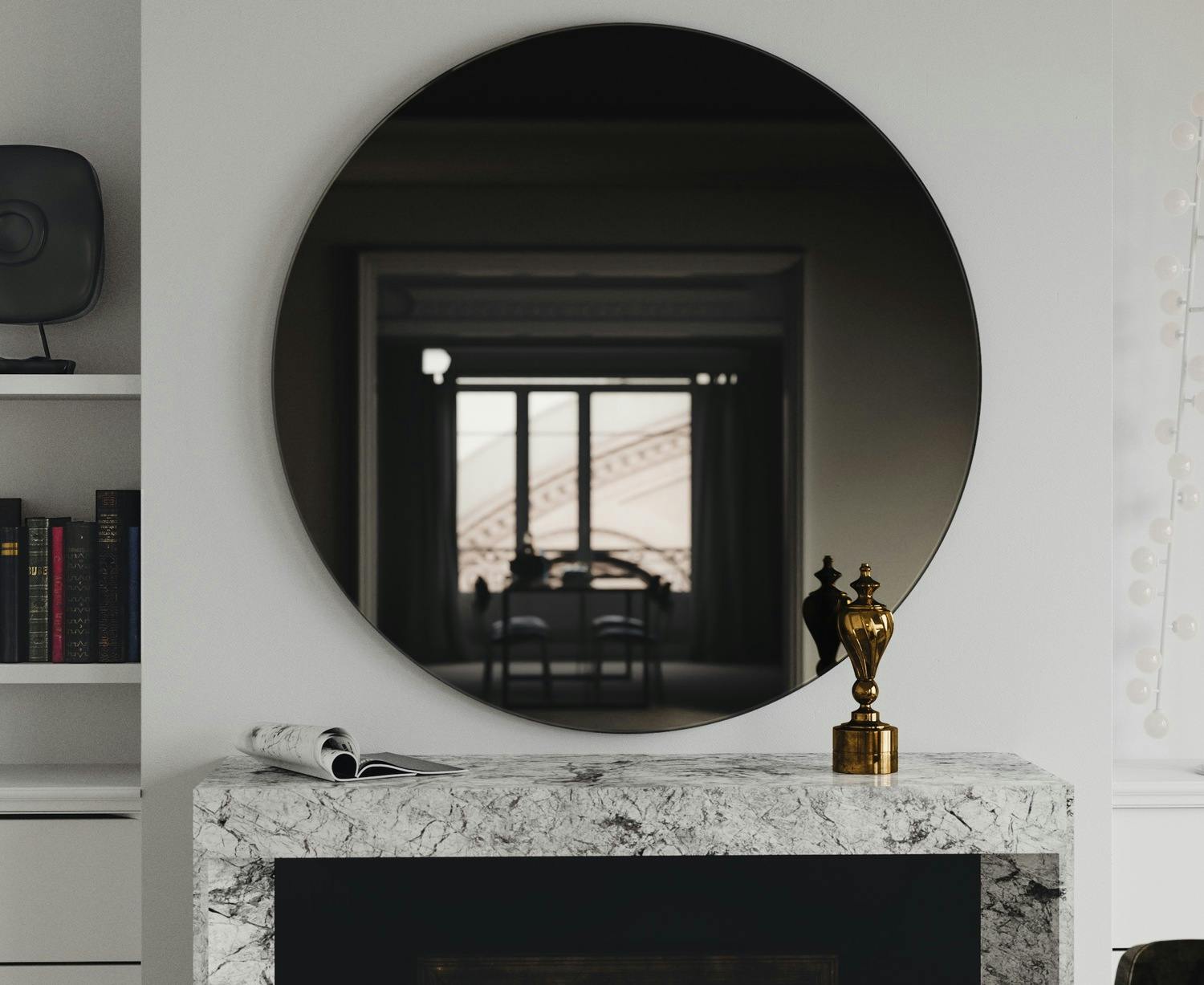 Black Ground Mirror by Color & Mirror
When we think about mirrors, we usually picture them having a silvery, reflective surface.
But, not all mirrors have to be crystal clear. They come in a range of different colors, shades, and styles.
One of the most popular styles today is black mirrors. Black glass, in particular, has the potential to add a smooth, dramatic touch to any room.
Black Glass Wall Mirrors
1/1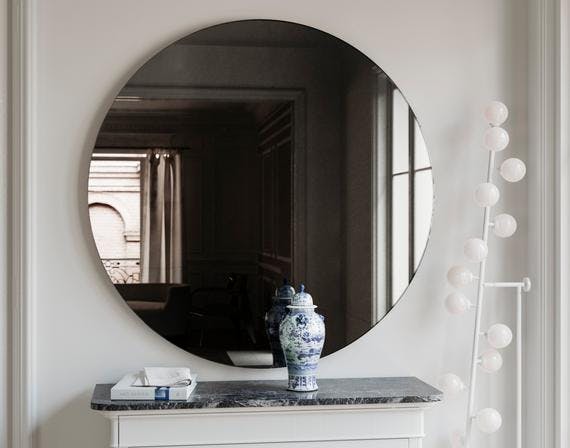 Round, decorative wall mirror hand made with black glass. This piece has a dark reflection that creates a unique, artistic effect when viewing.
---