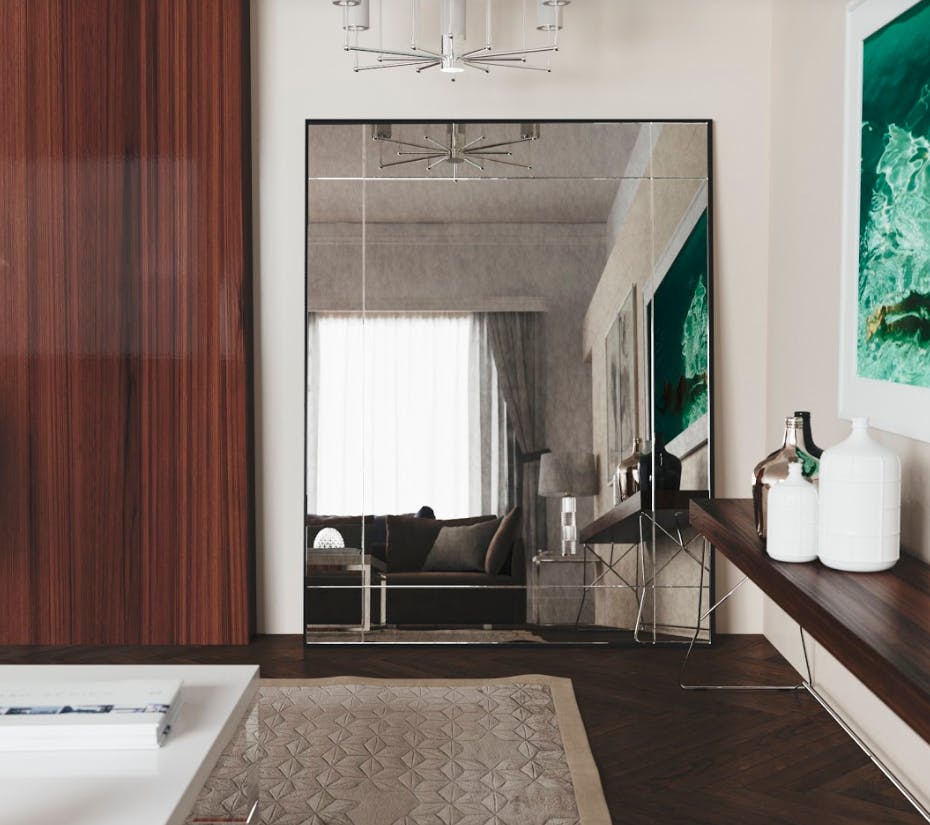 Large mosaic mirror from MirrorCoop
Looking for a large black framed mirror? You're in the right place. Below I give you a few pro tips for decorating with these mirrors, then I list so of my favorite pieces.
Whether you are looking for an antiqued mirror, regular mirror, thick frame or thin frame, we've got you covered.
Decorating With Large Black Framed Mirrors
Black is such a strong color that it works best in accent pieces. Mirror frames are a classic way to add some mood to your space without going overboard. For the mirrors below, consider two thing.
The black frame of each piece provides a focus for the mirror itself. Thick framed mirrors usually work well as statement pieces, while thin framed mirrors work well as functional mirror (like vanity or foyer mirrors).
The black frame material (usually steel) can bring out other dark parts of your decor, highlighting other furniture or objects in your space.
Don't think a framed mirror is your only option. Frameless mirrors can be chic, minimal, and modern, without the problem of matching finish (which frames introduce).
👍 Rule of Thumb Frame mirrors are a classic look, while frameless mirrors are more contemporary.
Our Favorite Black Framed Mirrors
Here are five framed mirrors from our collection that we love. Remember, each can be made to a custom size. If you are interested, click here
1/5
Best Framed Antiqued Wall Mirror 🌟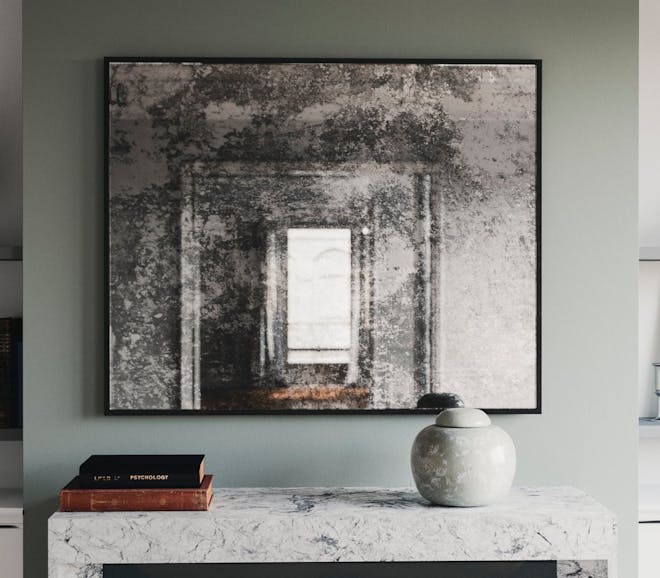 MirrorCoop The Juliette $1,645.00
Our most popular piece, with its silver highlights a dark grey lowlights the Juliette is one of our most artistic mirrors.
The antiqued mirror itself has a abstract silver and black finish.
Each piece is flecked with silver leaf, giving the piece itself a shimmering look when caught in the right light.
2/5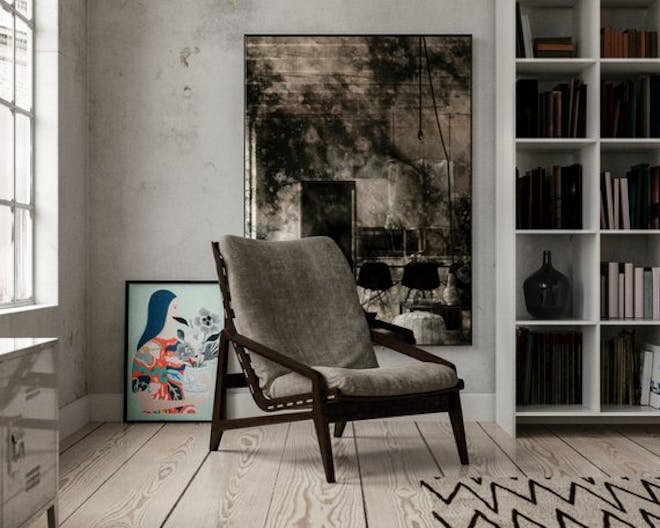 MirrorCoop The Cassandra $1,658.00
The Cassandra is one of our most popular mirrors.
It has a subtle 1/8″ steel border around the outside of the mirror, creating a thin border around the edge of the piece.
If you are bold, this piece also looks great frameless.


---
3/5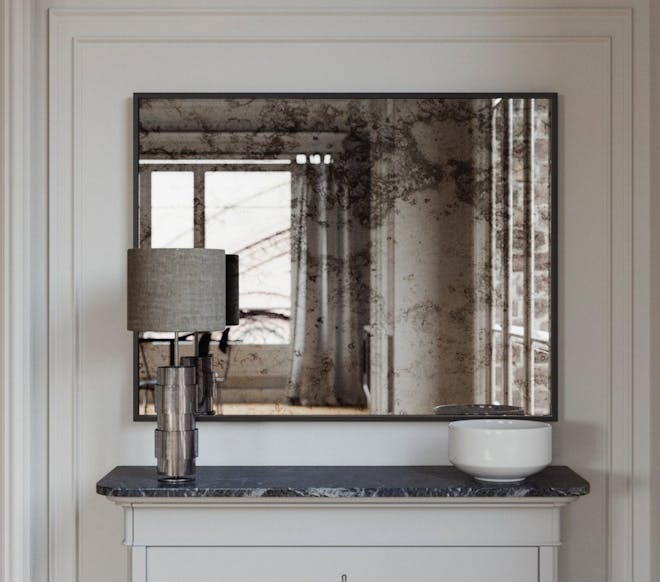 MirrorCoop The Savine $1,597.00
Black framed mirror with Modern geometry and hand-antiqued glass mirror.
This mirror has a bold mirror finish that is one of our most popular.


---
4/5
Best Minimal Black Framed Mirror
Best Minimal Black Framed Mirror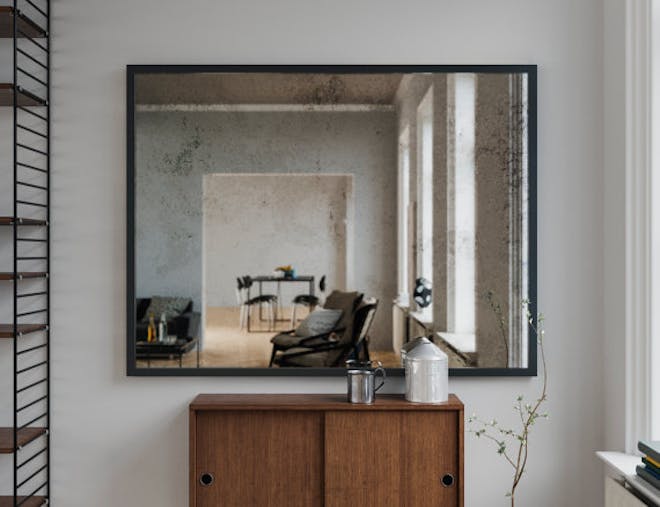 MirrorCoop The Charlotte $877.00
The Charlotte uses one of our heavier frames to create a thick border around the outside of the mirror.
This piece has a lightly antiqued center along with a 1″ thick steel framed border, which brings out the lowlights of the mirror's finish.
Like the other pieces shown on this page, you can request an extra large, custom version of this mirror via email.
---
5/5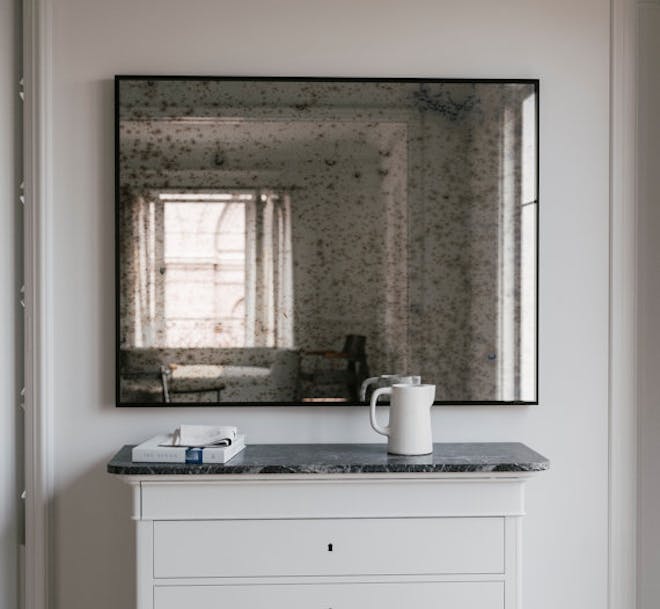 Another very popular piece, the Ena has a subtle 1/8″ steel frame and spotted antiqued finish.
Like all the other mirrors listed on this page, this piece can be made to a custom sizes — from a large mirror to a small one. If you are looking for a custom size, email me directly.