Mirrors are famous for their ability to "open up" any room the the depth they create. To the eye, the "reflected" space looks just like the actual space, so mirrors can have a doubling effect.
Leaning mirrors are especially good at creating this depth, as their size creates more reflected space.
Below I'm going to show you a few of my favorite leaning mirrors, including antiqued mirrors, modern mirrors, and more.
Ready? Let's go!
My Favorite Leaning Floor Mirror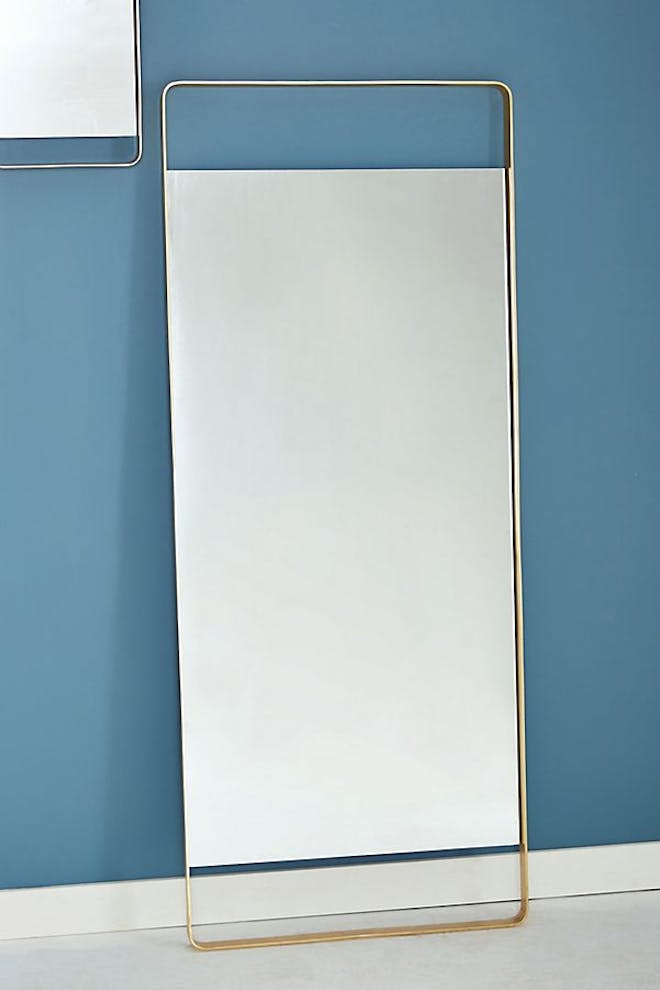 Anthropologie Midway Mirror $448.00
Modern leaning floor mirror that measures 60″h x 24″w with an iron frame.