We may earn compensation through affiliate links in this story.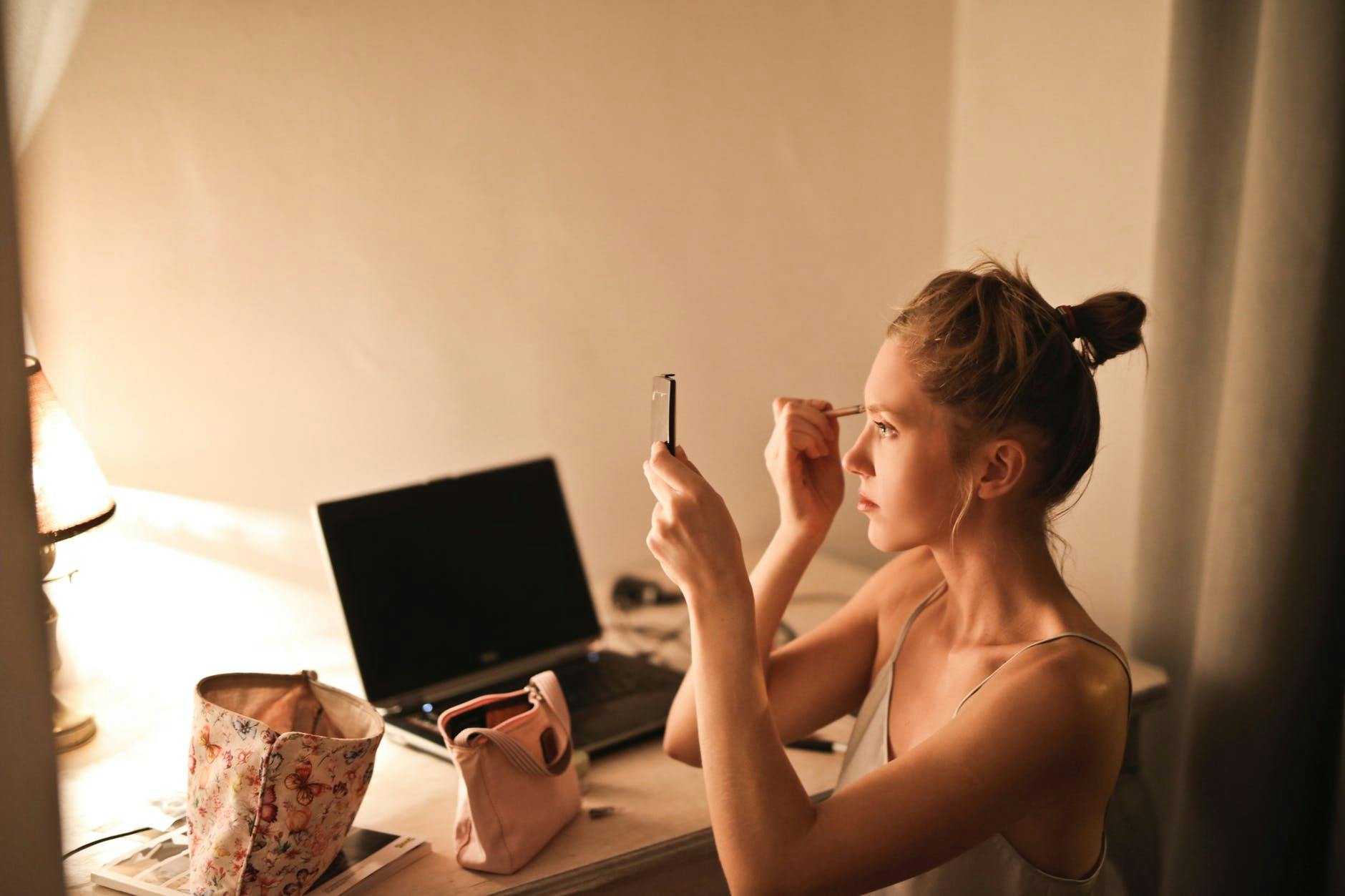 Best Makeup Mirror
If you've ever put on makeup you know that a single misstep can mean a slightly embarrassing conversation later in the night.
For the savvy makeup applier, you know that having a nice makeup mirror is absolutely key to getting your make up perfect.
Yet that's a little tougher than it seems…with so many options — from wall mounts to led lights and everything in between — figuring out what works for you is, well, difficult.
This article cracks the case for you, showing you exactly the right makeup mirror for your situation. Each mirror has a little about how to use it, where to find it, and what situation it works for.
Ready? Let's go!
Our Favorite Makeup Mirrors
A few we think you'll like…
1/6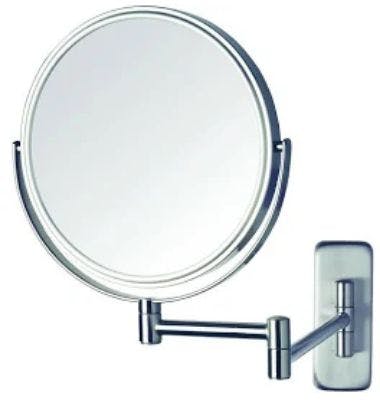 Customers gave this piece 4.5/5 stars based on over 300 reviews.
---
1/6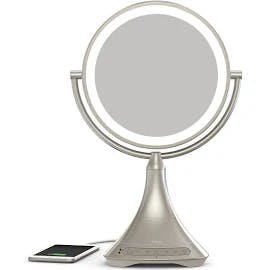 from Walmart – Sharper Image $149.99
Customers gave this piece 4.5/5 stars based on over 103 reviews.
This is a dual sided, cordless, lighted vanity mirror with a speaker and blue tooth. The only downside is that it doesn't have a magnification on the 7x side.
---
1/6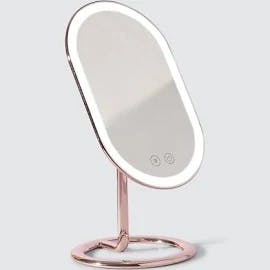 Customers gave this piece 5/5 stars based on over 82 reviews.
---
1/6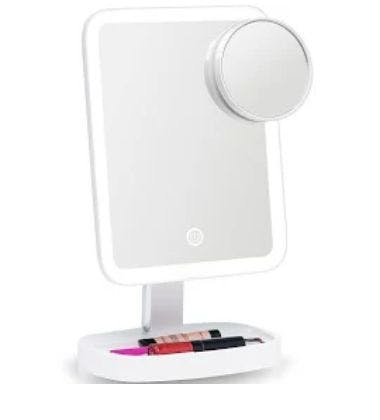 Customers gave this piece 5/5 stars based on over 249 reviews.
The Fancii Aura Mirror has received many positive reviews. It has been described as the perfect size, with a great lighting system, and a clear zoom mirror. The only complaint noted was that it is not battery operated.
---
1/6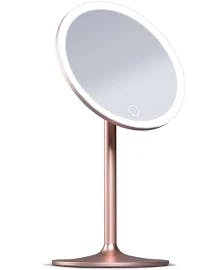 Customers gave this piece 5/5 stars based on over 63 reviews.
The reviews above say that the Nala Mirror is beautiful, easy to use, and has a perfect lighting. The only downside is that the mirror can sometimes be difficult to clean.
---
1/6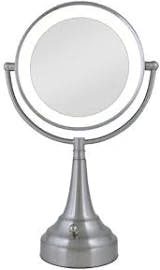 Customers gave this piece 4.5/5 stars based on over 371 reviews.
This mirror has a sleek design that is perfect for makeup application and everyday use. The lighting is bright and the magnification is clear. The only con is that the mirror can be easily scratched.
---
Some Considerations When Finding A Makeup Mirror
Before we jump into the recommendations, I'm going to talk about a few things to consider before buying your mirror…this should help you make an informed decision (and learn a little on the way).
How Your Mirror Stands or Mounts
Usually you have two kinds of make up mirrors. Free standing mirrors come with a built in stand, are more portable, and require no hardware or installation. Typically, these are better if you…
Don't want to deal with installing anything into your wall
Need something simple and portable
Move your mirror (instead of yourself) when applying makeup
Mounted mirrors, on the other hand, are better for…
When you want something a little more permanent looking
Need a better viewing angle (since they can be mounted higher in the air)
Need counter space beneath the mirror for your makeup
Single or Double Sided Mirror?
I've you've ever had your makeup professionally done, you know the oldest trick in the book — flipping the mirror to the increased magnification side. Some mirrors come with a magnified mirror on one side and regular mirror on the other. If you like to see the up close details of your makeup, then I always recommend going for the two-sided mirror.
The only drawback really is price. Double-sided mirrors tend to be more expensive than single sided.
Is LED Lighting good for applying makeup?
If you ask any professional makeup artist about lighting, here's what they'll tell you:
Natural sunlight is hands down the best light for applying makeup. Whenever possible, do your makeup by a window or under a skylight.
Of course, that's not always possible. If you're applying makeup at night or just don't have a window in the room, artificial light will suffice.
However, experts also say that incandescent lighting is better than LED. That's why the best vanity mirrors have incandescent outlets instead of LED bulbs.
Is LED of incandescent better for makeup?
When it comes to applying makeup, incandescent lighting is always better than LED lighting. This is largely because incandescents tend to be warmer.
If you apply makeup under the cold, white light of an LED bulb, it'll make your skin appear much brighter than it looks in real life. So, a lot of people end up over-applying.
Don't fret if all you have is LEDs. But you should be cognizant not to apply too much blush or foundation.
What color temperature is best for makeup
If you want the perfect lighting for makeup application, try to find some lightbulbs in the 4800K to 5000K range.
Anything warmer might make it too hard to see your skin properly. Anything cooler distorts your perception and may cause you to make mistakes.
When taking selfies after you apply your makeup, cooler bulbs work better. A 3000K lightbulb is perfect for showing off your makeup job on social media.
what is the best magnification for a makeup mirror
It obviously going to depend on your vision. However, for the larger field of vision when applying makeup you need a lower magnification like 5x