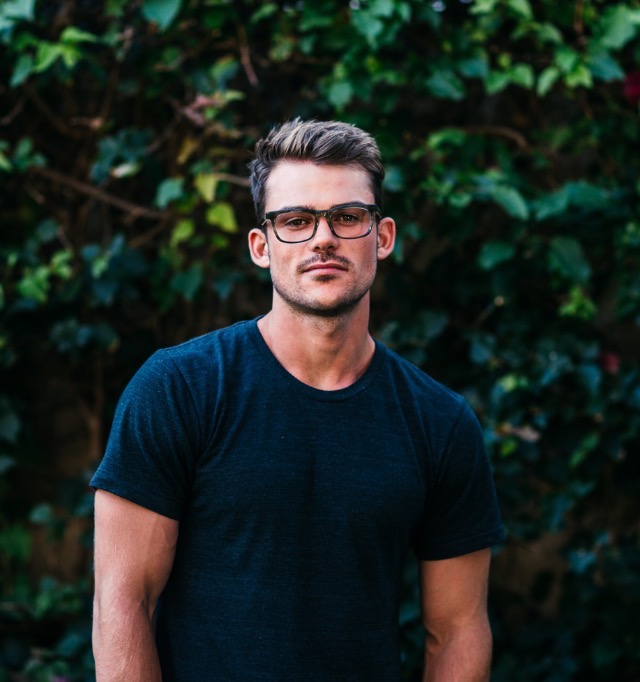 By John Linden
Interior design, furniture design, lover of all things chic in home decor.
Antiqued mirror tiles look awesome as backsplashes, mirrored walls, and in general as a decorative accent to your home.Finding the right "type" of antiqued mirror, however, is difficult. What's more, getting those antiqued mirror tiles into the right shape and installed can be even tougher.
This article shows you where to find antiqued mirror tiles, and how to get the into the perfect size and shape into your home.
Ready? Let's go!
A little refresher – What is antiqued mirror?
Antiqued mirror is the name given to mirror that has any kind of smoky or colorful finish.
Since antiqued mirror is a general name, you can find tons of variety in pattern and thickness. Below, I'll talk a little about that variation.
Golden Veined Antique Mirror is a Popular Mirror Finish
In other words, if you have even seen a mirror that looks like it has gold veins, a cloudy, smoky appearance, or any other kind of color, that's antiqued mirror.
Where and How to Buy Antiqued Mirror Tiles
Just to be clear antiqued mirror tiles are pre-sized pieces of antiqued mirror that are often used in interior installations. Their pre-defined size makes installation simpler and price more affordable.
Typically, antiqued mirror is usually sold by two types of companies: local glass stores and DIY online companies. I'll give you a little info about the pros and cons of each, along with some recommendations.
1. Local Glass Stores
Most towns have at least one store that deals exclusively with glass and mirror. From windows to table tops, glass and mirror are a part of most every home, so glass tradesmen are very common.
These local stores can typically cut and install glass and mirror in your home, which requires special tools and expertise, making it can be difficult for anyone without experience. In addition, local glass stores typically carry a few "types" of antiqued mirror.
Your best bet is to call a few local stores and ask whether or not they have antiqued mirror tiles (many do!). From there, the company you work with will take care of all the measuring and installation details.
Click to Google Glass and Mirror Store Near Me
2. Finding Antiqued Mirror Tiles Online
If you are looking for a very artistic looking mirror — or need to match a color in your home — local stores may no be able to find the right material, as they often work with only one or two vendors. In this case, looking online can be a great way to find the perfect material for your space.
Most online mirror stores can provide you with the material you are looking for — at the sizes you need. Typically, the antiqued mirror can be shipped to a glass company you are working with for other glass/mirror in your home, or directly to your doorstep.
👍 John's Rule of Thumb If you're not too picky when it comes to the look of your antiqued tiles, go with a local company — otherwise, check out some of the artistic glass and mirror you can find online.
Other Options for Antiqued Mirror Tiles
Besides working with a local company and orders tiles online, there are a few other options that you can look into for finding antiqued mirror tiles. Below, I'll mention each below and let you know what I think.
Peel and Stick Antiqued Mirror Tiles
I personally have never used these tiles but can imaging they would be great for a diy project (like a mirrored wall or backsplash). One word of warning is that if you are using any kind of peel and stick product in your bathroom, the moisture may corrode the adhesive, potentially making the mirror panels lose their grip on the wall.
Home Depot Antiqued Mirror Tiles
Home Depot Antique Mirror Tiles
What doesn't Home Depot have? Turns out you can order a set of beveled antiqued mirror panels. You would have to do the installation, but if you are looking to save money and aren't too picky about the mirror pattern, this is a great option.
See Antiqued Mirror Panels on HomeDepot.com
Antiqued Mirror Film
Another idea is to use a glass film that has an antiqued mirror pattern. I've never done this but have heard success stories. Please read up on the film you are buying before doing so!
Finding 12 x 12 Antiqued Mirror Tiles
Finding 12″ x 12″ antiqued mirror tiles — or tiles that are extra large or a unique shape — typically requires working with a custom mirror company.
MirrorCoop has a the biggest collection of handmade antiqued mirror finishes in the US and can send you antiqued tiles finished to any size.
If you are interested in larger antiqued mirror tiles, you can always email me at john@mirrorcoop.com for more details. We've worked on many backsplash, mirrored wall, and other, related antiqued mirror tile projects, so email me and I can point you in the right direction.
Want more design inspiration?
Subscribe to our newsletter to see stories like this one every day.