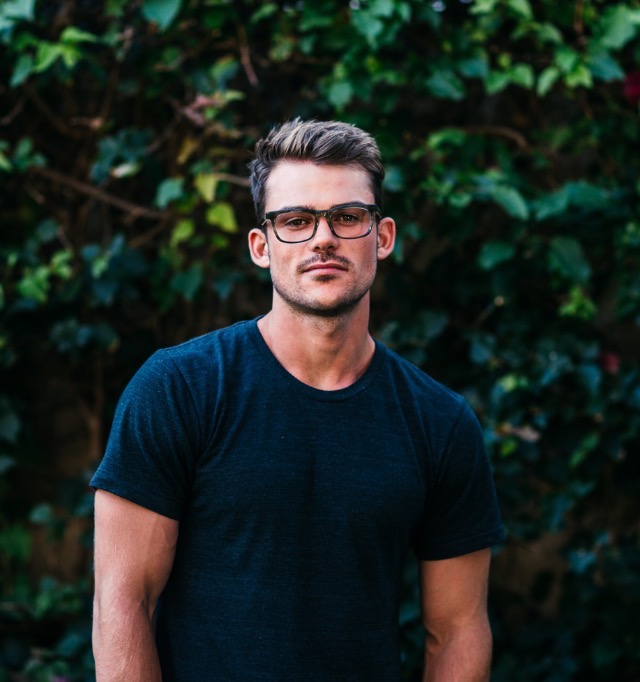 By John Linden
Interior design, furniture design, lover of all things chic in home decor.
A Seaside Accessory Mirror
Looking to give your home the feeling of a Nantucket cottage? This rope-framed wall mirror will make your room look like it's on a New England postcard. It's perfectly round like the windows in a ship carriage and will pair nicely with other nautical wall decorations.
This piece is great because, unlike other rope mirrors, this one isn't just framed in rope…it hangs on a piece of rope too! It comes in a number of different sizes, so you'll have to find the one that fits your wall best. Just make sure to leave some space for photos of seagulls or some seascape watercolors!
We know that rope has been in fashion for quite a while now, but this mirror is a classic that will look great for decades to come.
A Little Taste of Nature – Outdoor Wall Mirror
This Bellaterra Home Round Wall Mirror is another great option for bohemians. If you can't tell, it's made from a section of a tree trunk, giving it a natural, woodsy aesthetic. We just LOVE how this homeowner has decorated her Southwestern patio and we think that this mirror is a great addition. The way that the mirror reflects the seemingly endless landscape is dazzling. We understand that it may not be to everyone's liking, particularly if your style is more subdued. If you're going for a rustic or woodsy aesthetic, though, this one seems like a must-have. Perfect for putting in your barn, on your back porch or even in your living room if you like that ski lodge look.
Add a Little Flair with this Tile-Framed Mirror
Some folks want a mirror that's a little more ornate without being too gaudy. If that sounds like you, this Kesha antique silver beveled mirror could be what you've been looking for.
This round wall mirror is framed with 2 3/4"-wide mirrored tiles that give it an elegant border without being too extravagant. The structural frame is silver, as well, which helps to create a seamlessly sleek aesthetic. It would look great in any bedroom, bathroom, living room or wherever else you want to put it.

If reflective or metallic surfaces are your thing, this is the wall mirror for you.
A Stylish DIY Mirror Project
It's relatively easy to give any wooden mirror a handmade touch. This round wall mirror has a leather strap attached to its frame that serves both a functional and aesthetic purpose.
You don't need to be a trained artisan to make it, either. All you need is a single leather strap (which you can find at any arts and crafts store. Using a few pieces of hardware, you'll adhere the strap to the top of the mirror's frame. Then, you can hang the mirror wherever you'd like.
In this DIY tutorial from Dwell, they've mounted the mirror to the wall using a wooden dowel but you can use any nail, screw or hook that suits your taste.
A Boho-Inspired Wall Mirror
Jute is a natural fiber used for all different types of industrial purposes. Farmers love jute sacks because they're so strong and sturdy and upholsterers love the material because it lasts for decades. We love it because it looks AMAZING!

This round wall mirror is framed with a jute rope border that gives it an organic, hippyish vibe you can't find anywhere else. You don't have to be a Grateful Dead fan to appreciate this mirror though. It would look just as good in a farmhouse as it would in a bohemian dorm room. Plus, the earth-toned color will pair nicely with furniture of any color.
Keep it Simple with a Frameless Mirror
Don't want a thick frame? No worries! There are a variety of different frameless options, allowing you to mount the glass panel itself directly to the wall. All you need are a few wall-mounting clips (which usually come with any frameless mirror).
Frameless mirrors look great in any minimalist, modern-style apartment. Their simplicity enables them to blend seamlessly into any room, no matter what your aesthetic is.
Additionally, frameless mirrors are perfect for the bathroom or any other room with a lot of moisture. Without a wooden frame to get wet, you won't have to worry about condensation wearing away at it over time.
Antiqued Venetian Glass
Not all mirrors are crystal-clear panels used for doing your makeup and choosing your outfit—some make better wall decorations. One style of wall mirror that much more effective as decor than it is as a reflective surface are antique mirrors. Because the mirror's surface fades over time, you'll find that the older a mirror is, the less it reflects. They get yellow, the image gets duller and they generally lose some luster.
This is not to say, of course, that they don't look amazing. If you scan through mirrors at an antique shop, you'll find that many of these older mirrors are something that would look great on the wall even if they don't reflect well. We recommend hanging of these on your wall, particularly if you have other Victorian-style objects in the room. Keep in mind, though, that you'll want to have a newer mirror in another room so you have something that will show you how good your outfit looks.
Round Mirrors Over Tile
A favorite trick of professional interior decorators is to hang round wall mirrors on top of the tile. Mirrors already make the room look bigger, but this is especially the case when they're reflecting patterns and light colors. Given the fact that most wall tiles are either white or light-colored (it's rare to see a dark bathroom) this is a very effective move. Plus, the contrast between the round frame and the geometric tiles gives your walls a very dynamic look.
Also, hanging around the mirror in your bathroom will free up wall space for other objects. You'll be able to hang baskets or shelving to store your soaps, lotions and other bathroom necessities.
Hiding in Plain Sight
A hide-covered mirror? Now that's stylish.
This round wall mirror has a wooden frame that's been painted with an off-white based and then wrapped in cow's hide. It's not tacky either (something about the words "cowhide mirror" just sounds a bit tacky). Instead, this has a sleek, elegant frame that will look great in bedrooms, living rooms, and bathrooms alike.
It would be particularly nice in a room with a lot of pinks or pastels. However, it's neutral enough that it will pair well with nearly everything. Definitely not the wall mirror for vegans, but a unique product nonetheless.
Off the Wall Cool
Think regular mirrors make your room look bigger? Wait until you get a convex mirror!
These mirrors are just round, they also come outward, giving you a full 180-degree view of the surrounding area. It's a relatively new trend but it's one that we're seeing a lot more people embrace, particularly those with small apartments. Like antique mirrors, these probably aren't going to be your go-to mirror for getting ready in the morning. The distorted reflection makes it a bit difficult to grasp what you're actually looking at. However, if you want a mirror that also functions as a cool decoration, this could be what you need.
They come in a ton of different sizes and have different frames to choose from, so we're sure that you'll find something that looks awesome in your room.
Straight Out of Wine Country
It can be tough to find the perfect mirror for a rustic-style home. A metal frame is too sleek and an ornate wooden frame doesn't fit the aesthetic.
Luckily, this barrel-framed round wall mirror finds the perfect balance! It's crafted from the same wood used to make beer barrels (like the root beer candies your grandma used to have) and finished with a gorgeous honey-colored lacquer. Place it in your living room, your bedroom or behind a bar to give your space a rustic, Napa Valley-style vibe. And, at roughly 24", it will make your space look bigger without taking up the entire wall.
Want more design inspiration?
Subscribe to our newsletter to see stories like this one every day.