We may earn compensation through affiliate links in this story.
Art Deco Style Wall Mirror with Green Border
If you are looking for green mirror you are in the right place. Ever since the 1920s, green mirror has been used in chic furniture projects, interior projects, and wall mirrors. This article walks you through some of the best, most beautiful reproduction mirrors made with green.
Ready? Let's go!
👍 Rule of Thumb Emerald green works well with other "jewel tones", like gold and deep blue.
Editor's Choice
MirrorCoop from MirrorCoop $1,000.00
A round green mirror with art deco style, emerald green tone, and a timeless look. Perfect as an entryway mirror, over a console table, or in a powder room.
In This Article…
💡 We Build Custom Wall Mirrors by Hand
Our Favorite Green Mirrors
If you love green mirrors, here are our picks for the best.
Best Round Green Mirror
Best Round Green Mirror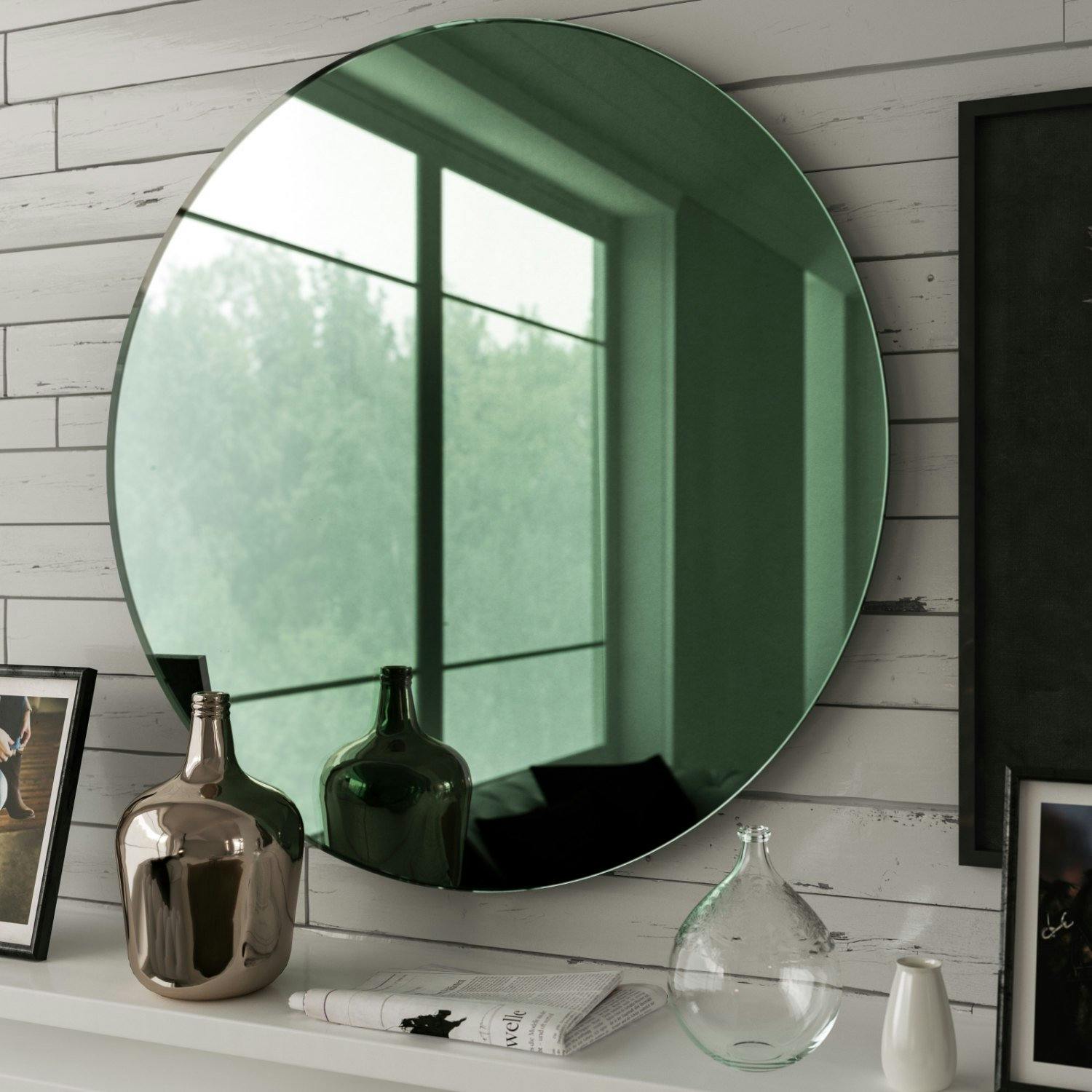 MirrorCoop Deco Green Mirror $1,295.00
Round Green mirror. Frameless mirror with bright green glass mirror and interesting, chic round shape. This large round mirror makes a perfect addition to a Modern or Midcentury living space.
---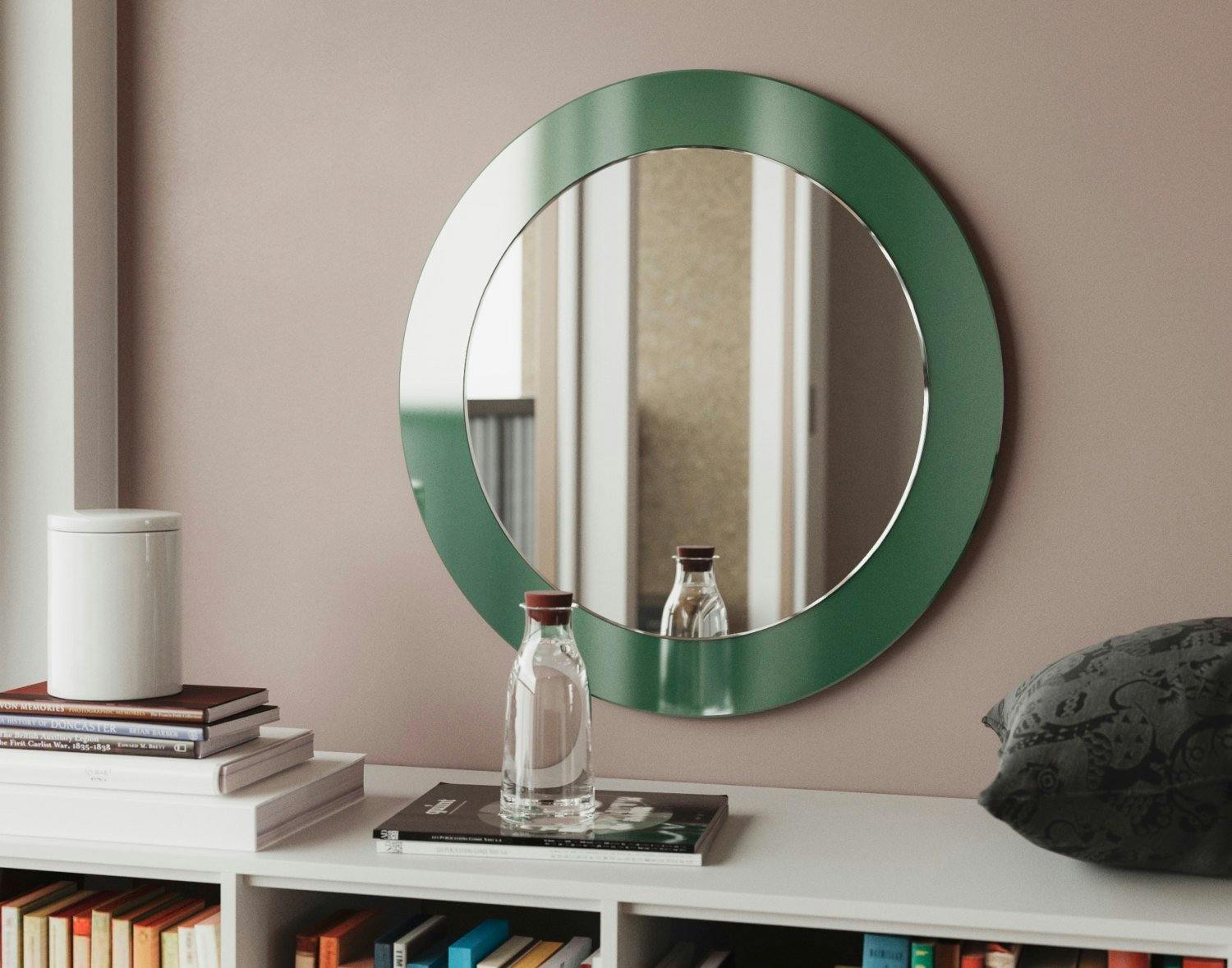 MirrorCoop Round Green Glass Mirror $1,095.00
Modern green mirror. Round green glass mirror meant to evoke the colors and symmetry of the 1940s and 50s.
---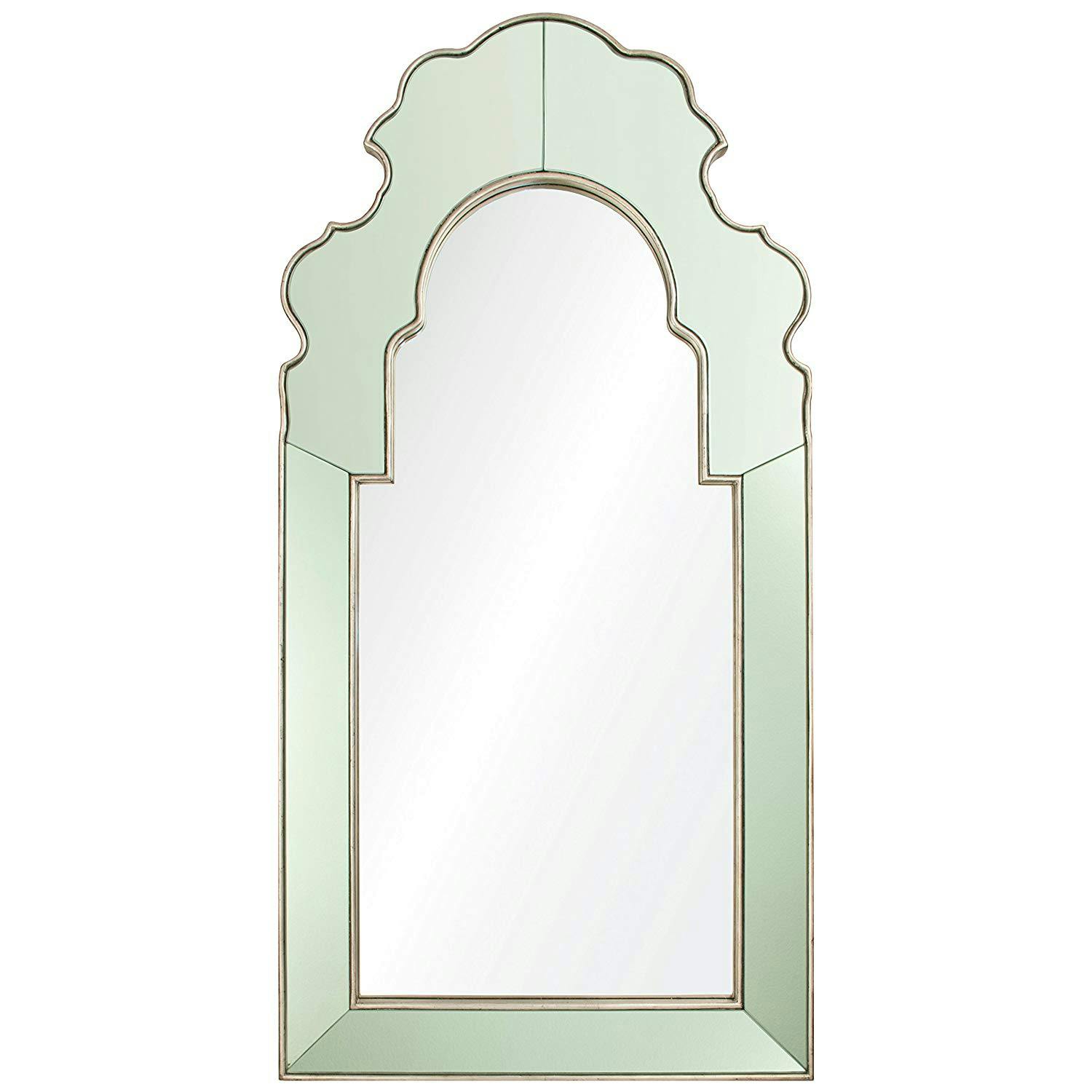 Kathy Kuo Roxy Hollywood Regency Green Glass Frame Silver Trim Arch Mirror $1,248.00
Hollywood Regency style wall mirror with light green glass, gold trim, and a shape that's to die for.
---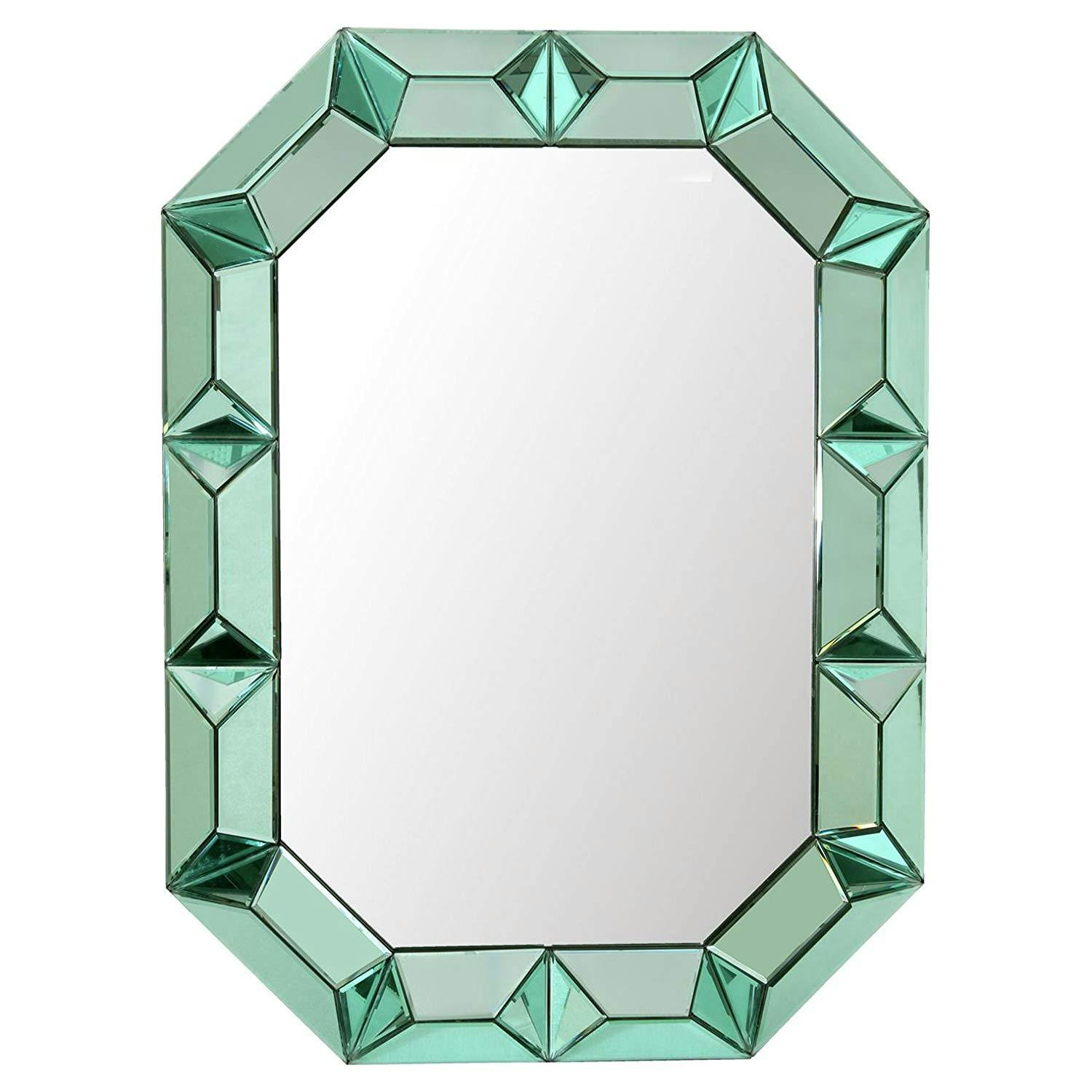 Kathy Kuo Gene Hollywood Regency Green Framed Wall Mirror $713.00
Another Hollywood Regency style mirror, this time with emerald green accents and and interesting glass border.
---
Best Art Deco Green Mirror
Best Art Deco Green Mirror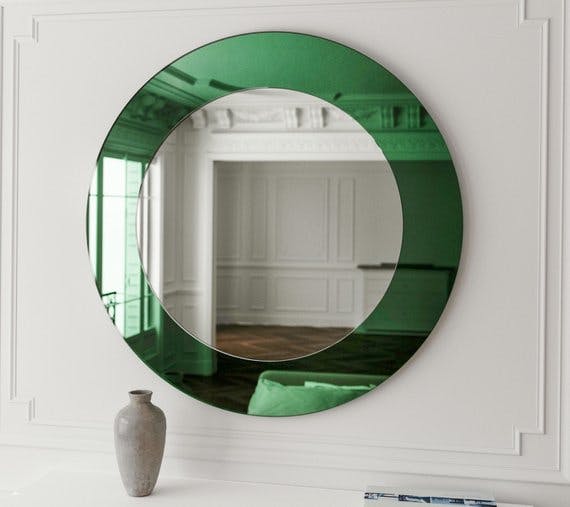 MirrorCoop Deco Green Mirror With Overlay $1,588.00
reen wall mirror. Round, Art Deco inspired frameless mirror with interesting green glass. Round green wall mirror in the Modern style.

---
Finding Green Mirror
Green mirror is a very niche type of mirror finish and as such, it is very hard to find outside of large cities, like New York and Los Angeles.
Even in those cities, getting the right shade of green — and finding a glazier that has the material available — will be very difficult.
The exception to this rule is wall mirrors that have a green mirror accent. Since these products are made at volume, their availability is much more widespread.
For personal or custom projects that require unique sizes or shades, that process is more complicated.
Finding Green Mirror
Simple
Very Close to Most Difficult
Green Mirror Alternatives
Due to its expense and rare nature, here are a few ideas that could be used as a substitute for green glass mirror.
• Acrylic Acrylic mirrors are highly versatile and come in a range of colors, so you're guaranteed to find a style that fits your space. You can order this material on Amazon.
The down side is that they scratch easily and have a very warped reflection, which becomes more warped the larger the piece.
• Paint A coat of high gloss paint can be very reflective when done properly. It's less expensive and the shade of green can be customized…not to mention it is widely available.
• Metal Anodized polished green aluminum is a little bit harder to find but has the same mirror-like shine as glass mirror, can be made in custom colors, and is more durable than glass. This material may be just as difficult to locate as the mirror itself though, so beware!
Green Mirror Pricing And Project Timing
Like most hard-to-find interior products, working with green mirror can be a complicated endeavor, especially if you are using it for a large scale custom project, like a backsplash or custom wall mirror.
In general, the smaller and more square the project, the simpler it is to fabricate and install.
On the simple end, a project would take at least 2 – 3 weeks, and in the most complicated case from 6 months to 1 year.
If you need help sourcing, pricing, or finding unique materials for your interior design project, we can help.