We may earn compensation through affiliate links in this story.
Art Deco Style Wall Mirror with Green Border
If you are looking for green mirror you are in the right place. Ever since the 1920s, green mirror has been used in chic furniture projects, interior projects, and wall mirrors. This article walks you through some of the best, most beautiful reproduction mirrors made with green.
Ready? Let's go!
Decorating with Green Mirrors
Of all the shades of green, emerald green is the most popular with home decor. It's a rich color and has a rich history of use in the world of home decor. (In fact, emerald green was the 2013 color of the year.)
👍 Rule of Thumb Emerald green works well with other "jewel tones", like gold and deep blue.
Our Favorite Green Mirrors
If you love green mirrors, here are our picks for the best.
Best Round Green Mirror
Best Round Green Mirror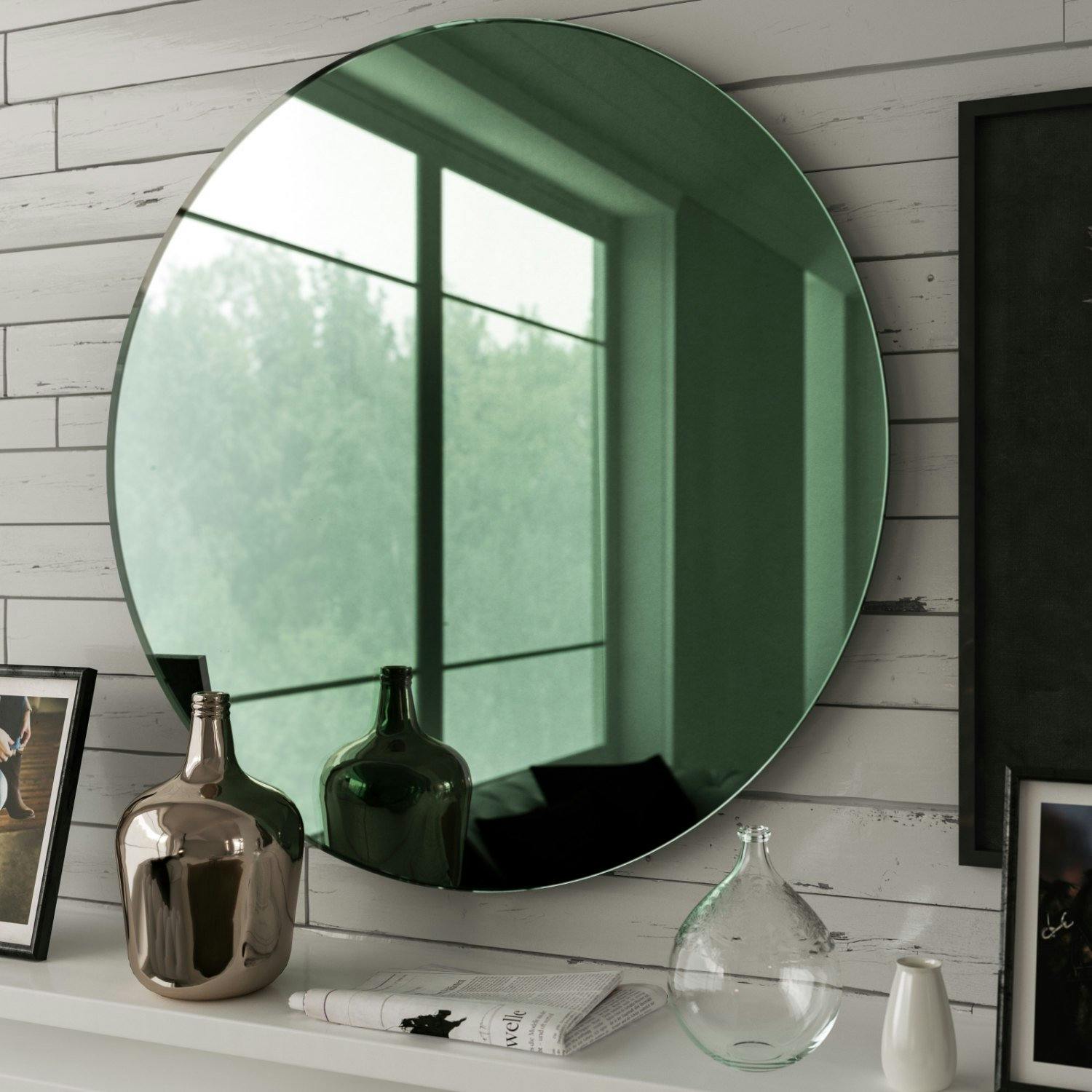 MirrorCoop Deco Green Mirror $1,295.00
Round Green mirror. Frameless mirror with bright green glass mirror and interesting, chic round shape. This large round mirror makes a perfect addition to a Modern or Midcentury living space.
---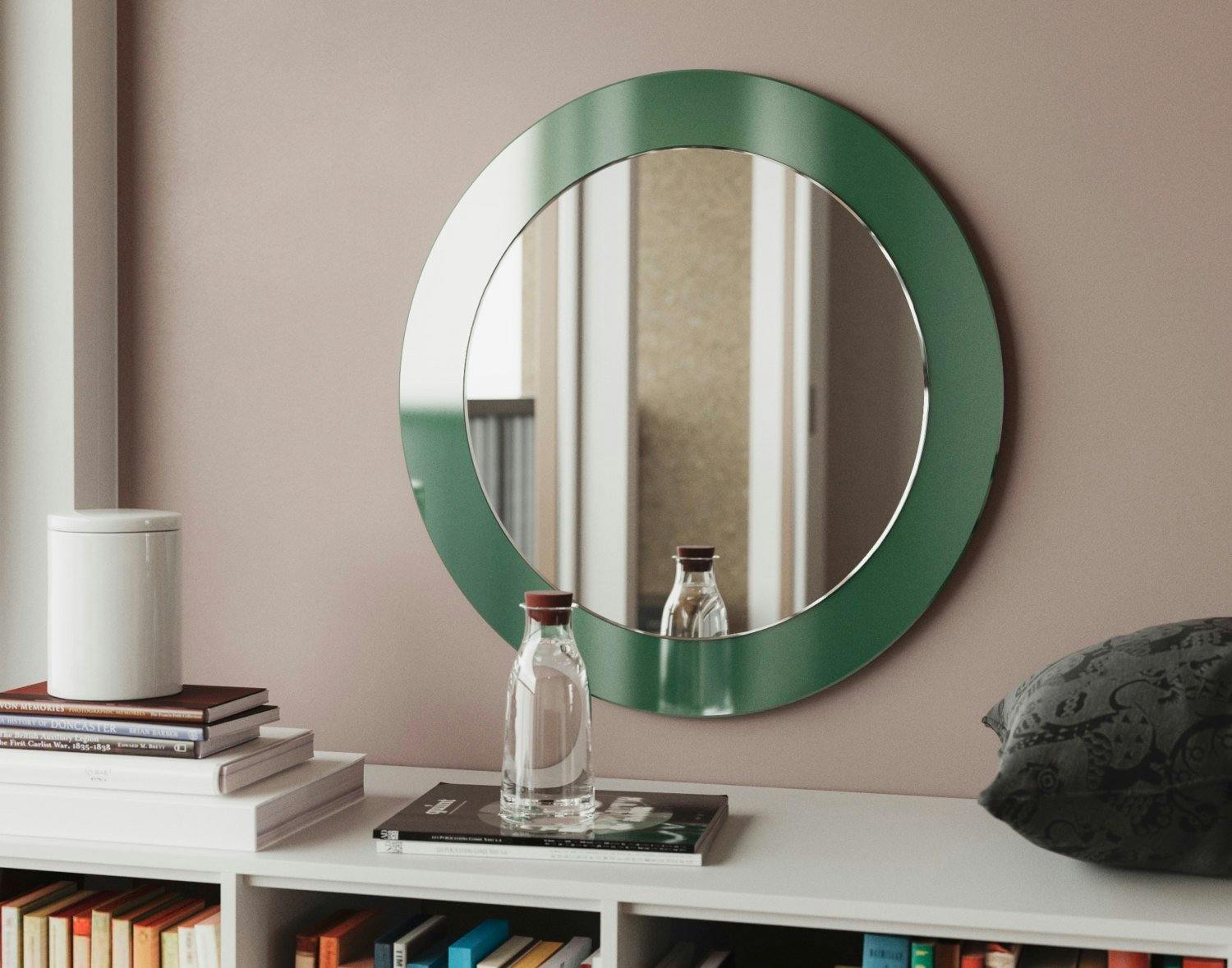 MirrorCoop Round Green Glass Mirror $1,095.00
Modern green mirror. Round green glass mirror meant to evoke the colors and symmetry of the 1940s and 50s.
---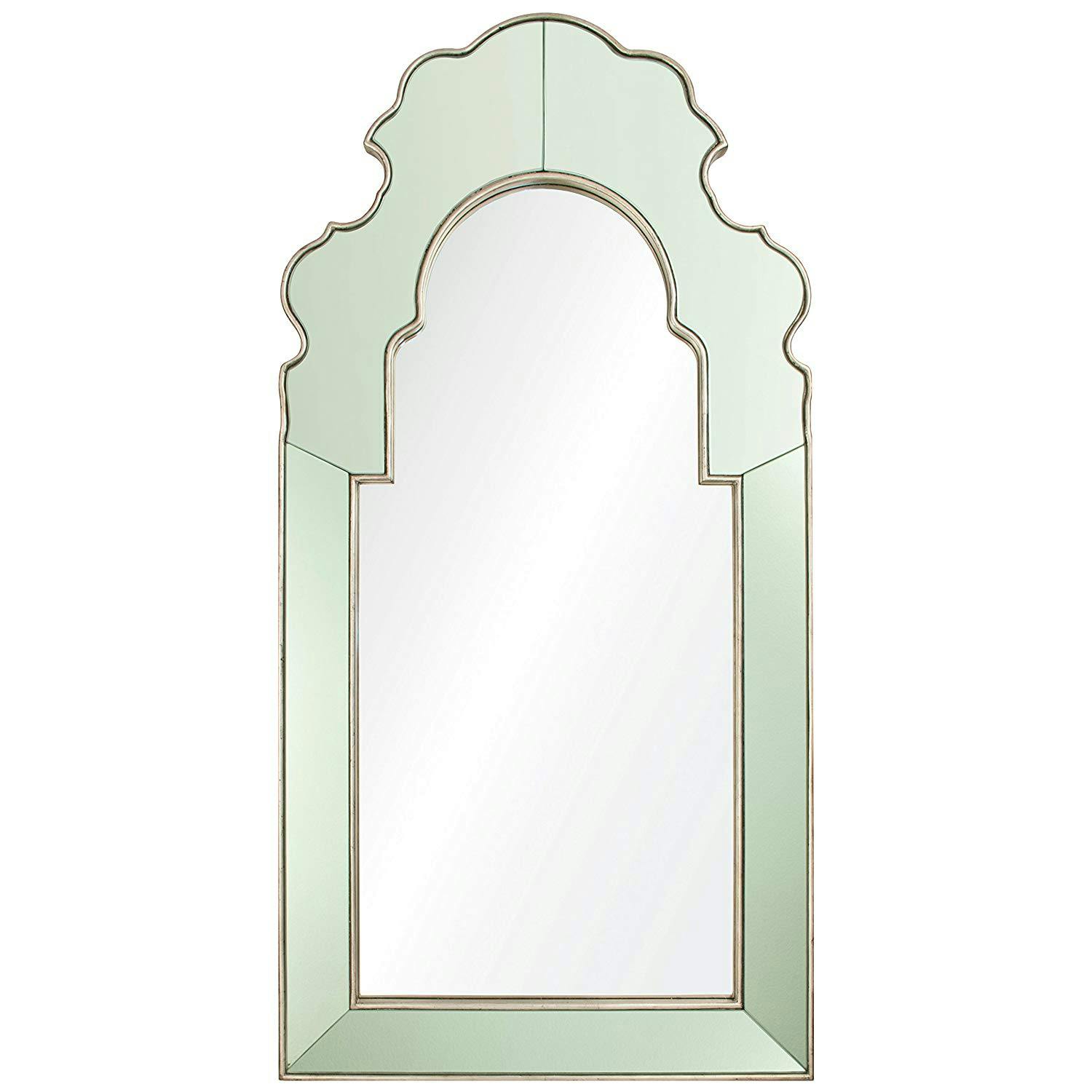 Kathy Kuo Roxy Hollywood Regency Green Glass Frame Silver Trim Arch Mirror $1,248.00
Hollywood Regency style wall mirror with light green glass, gold trim, and a shape that's to die for.
---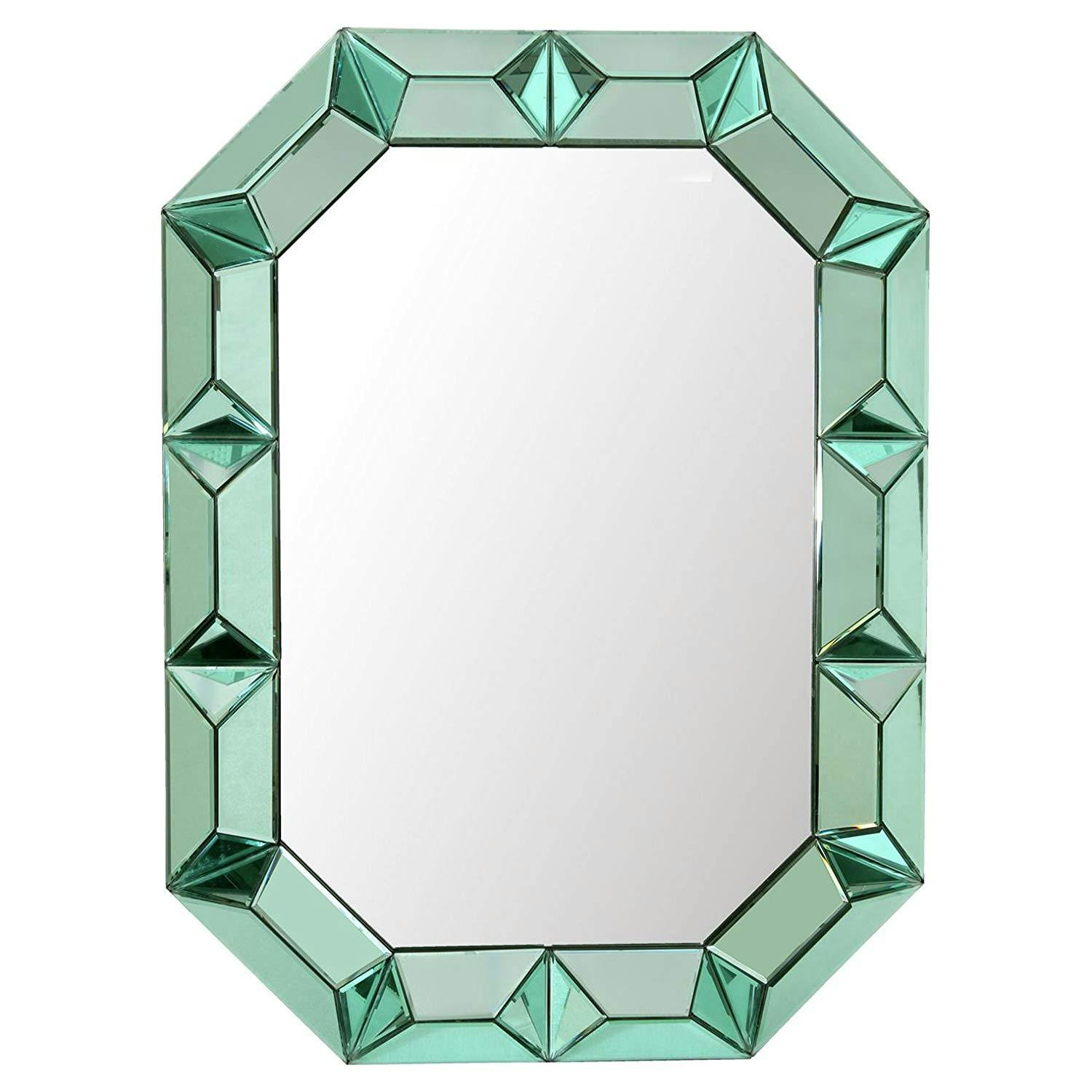 Kathy Kuo Gene Hollywood Regency Green Framed Wall Mirror $713.00
Another Hollywood Regency style mirror, this time with emerald green accents and and interesting glass border.
---
Best Art Deco Green Mirror
Best Art Deco Green Mirror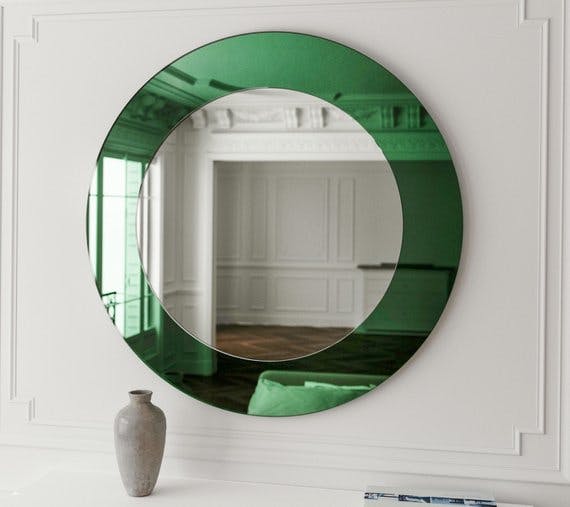 MirrorCoop Deco Green Mirror With Overlay $1,588.00
reen wall mirror. Round, Art Deco inspired frameless mirror with interesting green glass. Round green wall mirror in the Modern style.

---
1/3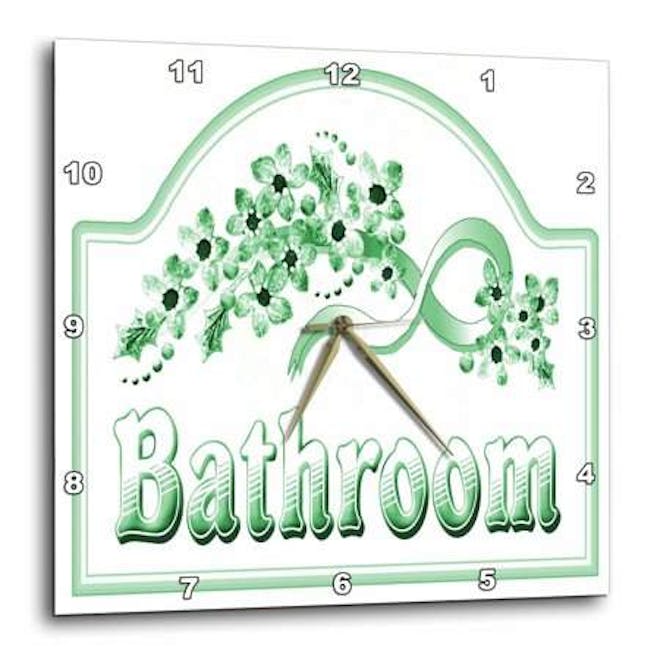 Dimensions (in inches): 15 H x 15 W x 0.1 DHigh gloss mirror like finish, UV coated, scratch resistant aluminum; suitable for moist environmentS…
---
1/3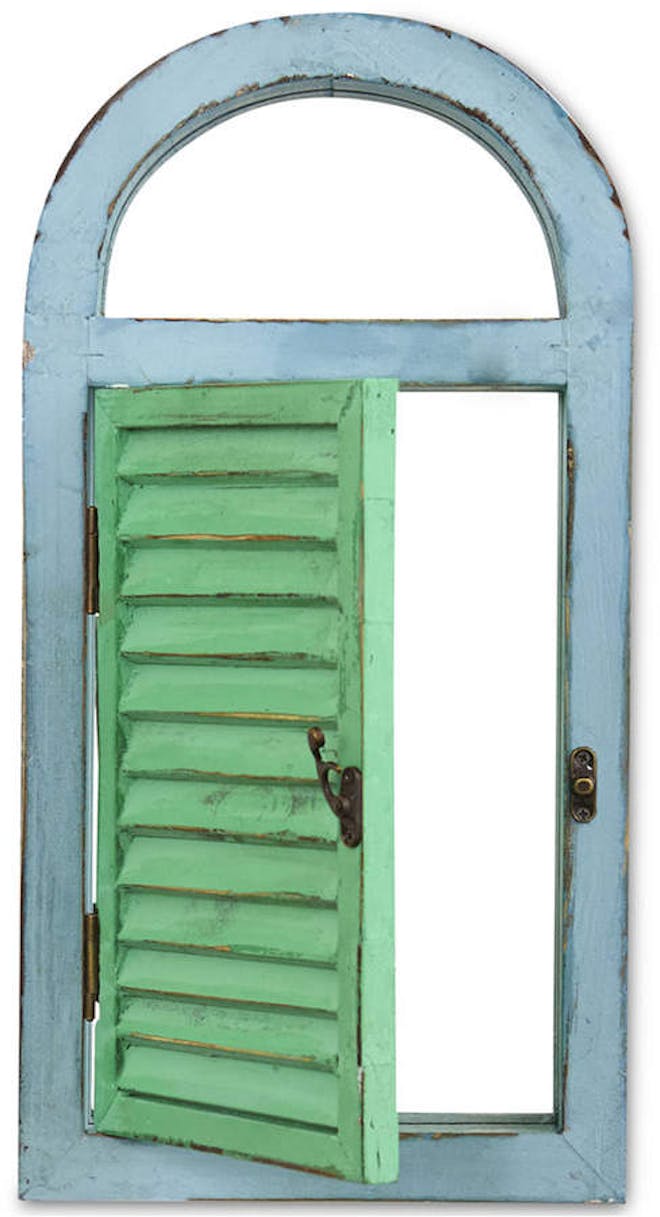 Nearly Natural from Macy's $91.00
Capturing the feel of a cozy cottage when closed, Nearly Natural's vintage-style window shutter wall decor unlatches to reveal a sparkling …
---
1/1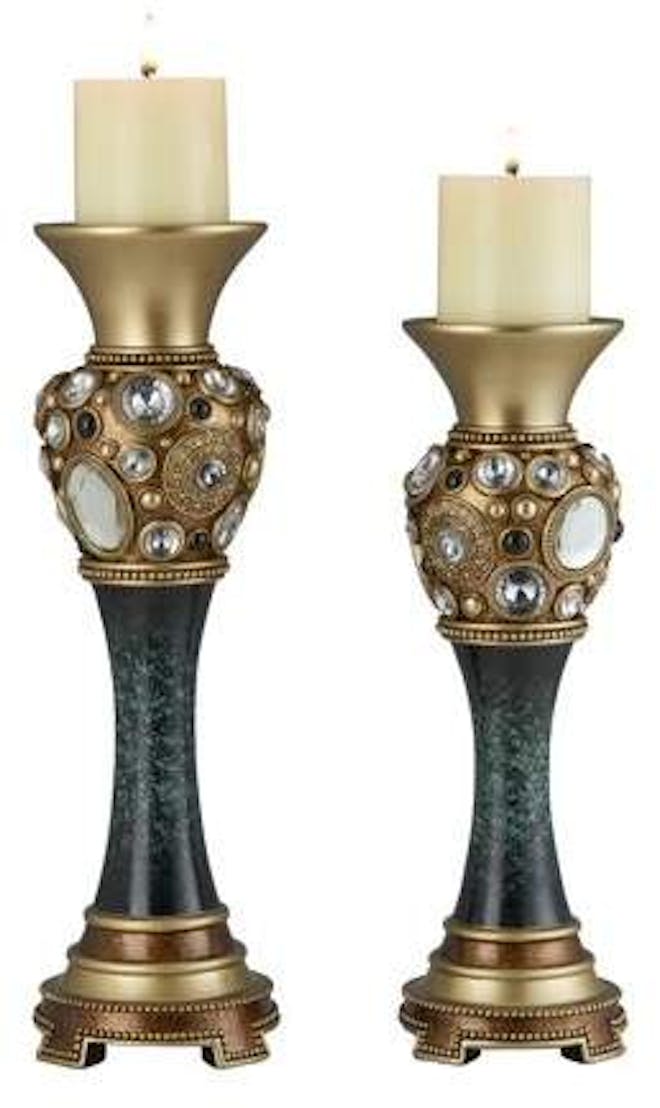 Add instant warmth and ambiance with this Sedona Marbelized Green w/ Mirror Glass and bejewels adorn Gold Trimming Candle Holders Set of 2. With…
---