We may earn compensation through affiliate links in this story.
Bohemian design describes the person more than the design. It is about how the designer does not embrace what is considered the "norm" in designing. It is taking many different patterns and colors and in essence also embraces different cultures in its design.
Best Hanging Macrame
Best Hanging Macrame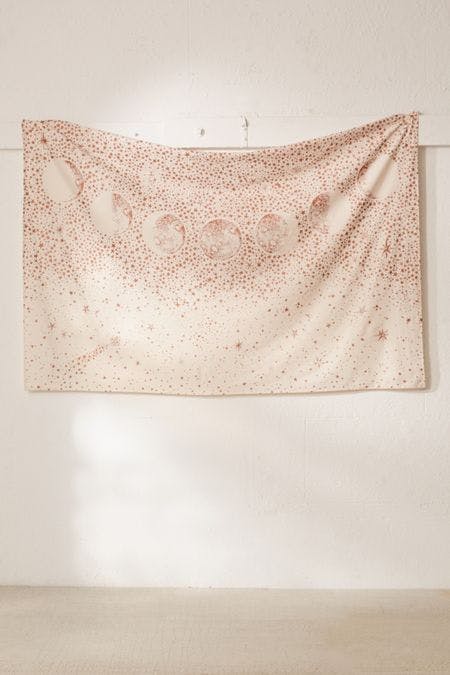 Urban Outfitters Tapestry $39.00
Urban Outfitters sells much more than just clothes. They've also got an array of different furniture in their catalog.
They have shelving, vases, trinkets, tapestries and even some small furniture available in their online store. And the majority of it would look great in any boho-inspired home.
Editor's Choice
Madison Home USA from Target $119.99
These scored a 4.5 out of 5 based on 566 reviews
My Favorite Boho Chic Wall Art
You can't have a true Boho style home without some great wall art. After all, the original bohemians were all about the arts!
So, whether you're a fan of paintings, prints, or 3D wall sculptures, you should plan on decking your walls out with some type of decor.
We've compiled a few Boho chic wall artworks from various places around the net. They not only look great, but they're affordable, too.
Check them out below!
1/10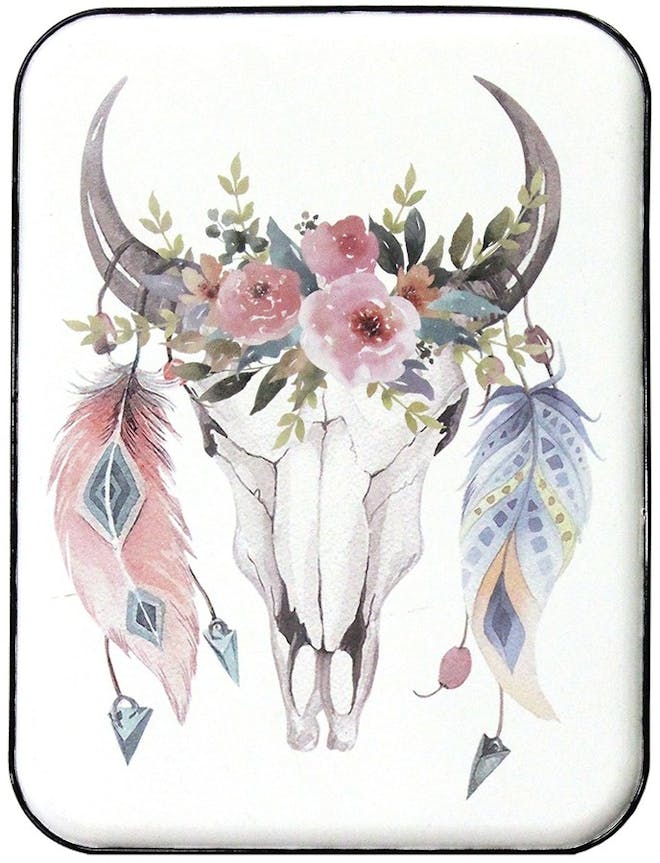 Enjoy spirited Southwest style with Stratton Home Decor's Boho Cow Skull Wall Art. The cow skull has long been a symbol of courage and agility. …
---
1/10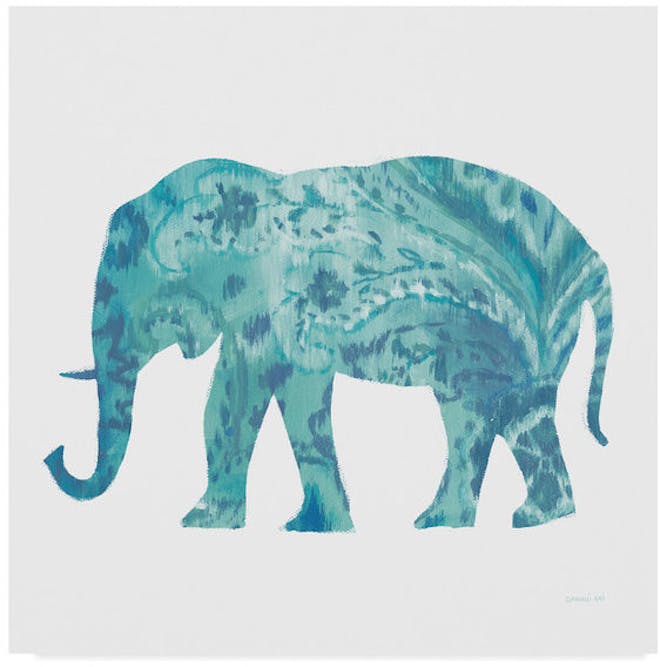 Artist: Danhui NaiSubject: AnimalsStyle: Modern & ContemporaryProduct Type: Gallery-Wrapped Canvas ArtMade in USAThis ready to hang, gallery-wra…
---
1/10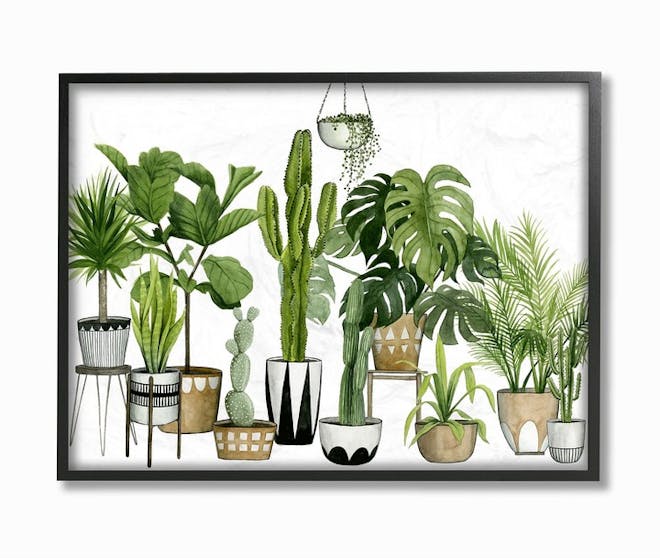 This framed wall art of cacti and succulents will make the perfect addition to any decor in any room with its rustic design and pop of green. PR…
---
1/10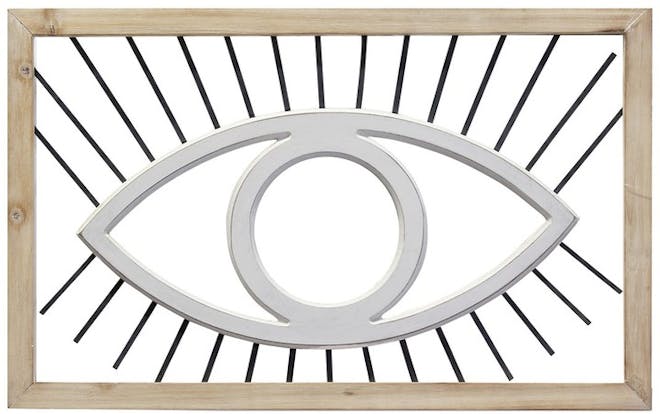 Accent any room or evil eye decor with the Metal and Wood Eye Wall Decor by Stratton Home. Fashioned in the shape of an eye and complete with bl…
---
1/10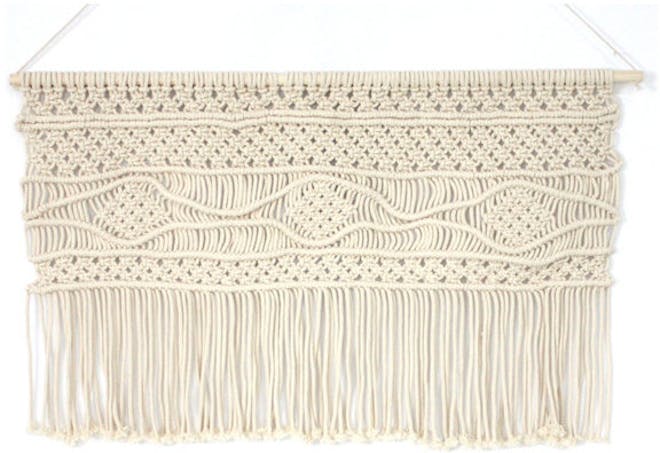 Measures 39″ in width and 21.5″ in heightMade from natural cotton cord, knotted in an intricate designMacrame wall hanging decor inspired by Boh…
---
1/10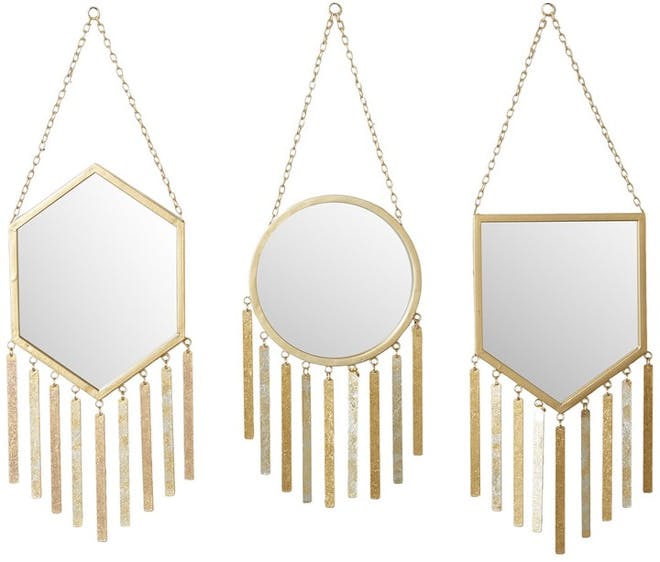 This set of 3 geometric mirrors have a special boho flair. Their unique shapes complement each other and are great displayed as a set staggered,…
---
1/10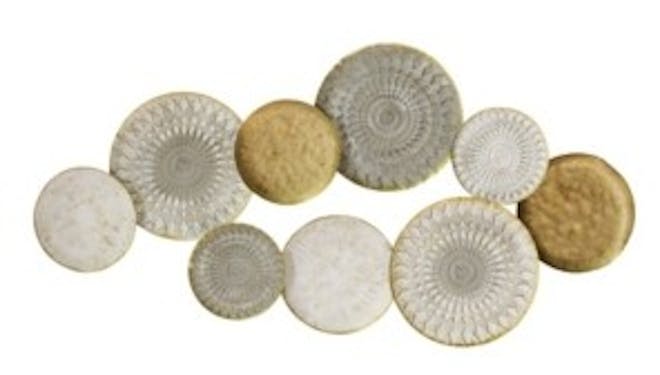 Our Soho metal plates statement wall decor features hand-painted creatively-arranged multi-size, white, gold-tone, and grey plates. Boasting int…
---
1/10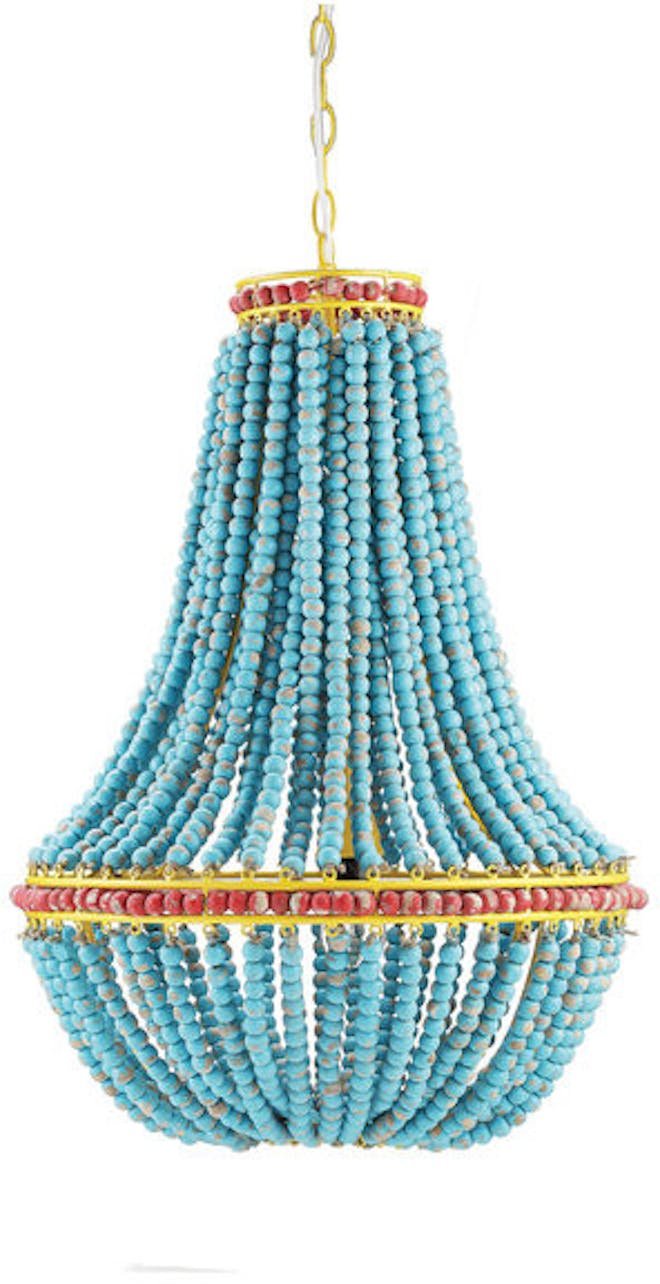 Antiqued style abounds with this statement-making one-light pendant, showcasing cascading beaded details and a multi-hued color palette. Crafted…
---
More Articles About Boho
Boho Decoration Ideas
Here are a few videos that show off boho decor and will give you a few good ideas…
Is Boho decor out of style?
Boho has been one of the hottest interior design trends for the past few years with many people trying to accessorize their home with bohemian-inspired decorations. However, it's possible that this trend has reached its peak and is now starting to wane.
For those who are looking for some fresh ideas on how to decorate their homes in a more laid back, rustic manner, following is an update on what you need to know about Boho. You'll also find a list of useful resources that can help you make your space feel just right.
How can I decorate my room boho style?
Unlike many other interior design styles, Boho is not one particular style. Instead, it's a trend that incorporates many different styles to achieve a Bohemian-like environment. Some people are fond of mixing modern and classic items in their homes to achieve this look. For instance, they might combine modern chairs and tables with vintage-looking artworks and decorative pieces.
Boho decor uses vibrant colors that can vary from dark blues, greens, reds, oranges and yellows to create an earthy feel in your home. You can use these shades in your furniture pieces as well as wooden decorations on the walls and floors to create an inviting atmosphere for conversation.
Where can I find boho decor?
Like many other popular interior design trends, Boho has appeared in many online stores that specialize in this kind of furniture and decor. You can also find it on some flea markets around the country where people sell these items. If you prefer to buy from the Internet, you can browse through many websites that offer antique and vintage items as well as new boho pieces.
This collection of decorations is commonly seen in homes of hippie or bohemian fashion icons like Phoebe Cates and Julia Roberts who have decorated their homes with a distinctive color palette and unique pieces.
Like many other styles, Boho has been known to even inspire people to take up hobbies such as pottery-making or flute playing.