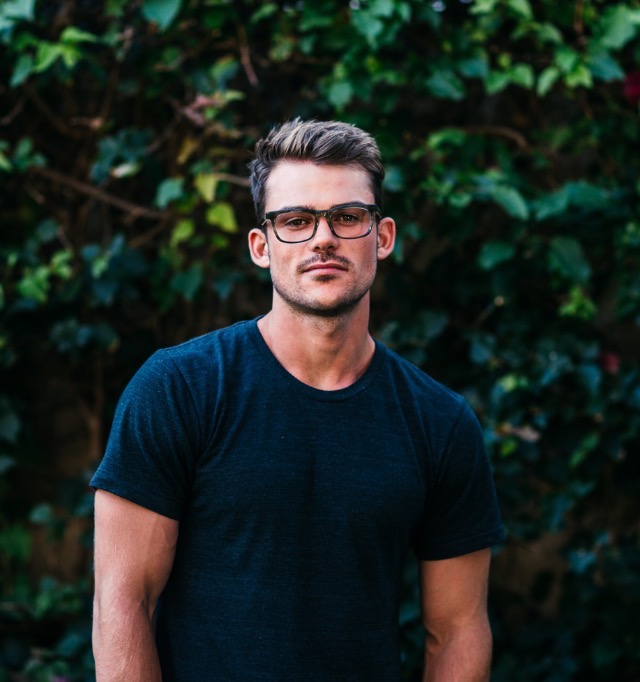 By John Linden
Interior design, furniture design, lover of all things chic in home decor.
The Boho chic style lies somewhere in between California cool, Parisian vintage, and Indian inspired and it has been a huge trend in the last few years.
Personally, I love the Boho style because it is so freeform and unexpected.
Below, I've included the best Boho wall decor I've come across, along with some tips for getting the look right without just being cluttered.
Check it out!
Three Principles Of Boho Design
1. Be Generous with Patterns
Sometimes, modern designers limit themselves to a few patterns.
A true minimalist, for example, would scoff at the thought of a carpet that doesn't match the bedspread or a decorative lampshade that clashes with the wallpaper.
A bohemian, on the other hand, sees clashing fabrics as an opportunity to create a cozy environment.
Most of the best boho designs will layer patterns on top of one another.
A single boho room may contain a Persian rug, some Art Deco wallpaper and a variety of blankets and pillows all with different floral patterns.
2. Exotic Wall Decor
No boho design is complete without some Eastern-influenced wall decor.
Consider hanging some woven tapestries, macrame decorations or other boho wall decor in your room.
Anything that gives off a natural, organic vibe will help to make your space feel more bohemian.
You might also consider hanging some shelves for plants, ceramic vases, and other decorations.
This shelves will give you the perfect spot to place some trinkets, mason jars and other hippie-inspired objects.
3. Make Your Guests Comfortable
The goal of all boho design is to create an environment that is relaxing to be in.
This means that you should have plenty of chairs, couches, pillows, and blankets around.
You might want to add some rocking chairs, a beanbag or a hammock that your friends can hang out in when they come to visit.
These don't have to be the main seat that you use when you're watching TV or drinking your morning coffee, but having them around will help to create the laid-back atmosphere that you're aiming to create.
The Golden Rule of Boho Design 🔑
If a piece of decor works well and you love it, it will find a place in your home.
3 of My Favorite Boho Wall Decor Ideas
So you've gotten the theory, now its time for the ideas that you can actually use to give your space (or your client's space) some boho charm.
Top 5 Boho Decor Stores
The number one place to find Bohemian wall decor is in the consignment shops of big cities, both in the US, Europe, and beyond.
If you don't have the time or energy then here are some online retailers that will get you close.
1. Urban Outfitters
Urban Outfitters sells much more than just clothes.
They've also got an array of different furniture in their catalog.
They have shelving, vases, trinkets, tapestries and even some small furniture available in their online store.
And the majority of it would look great in any boho-inspired home.
We highly recommend you to check out their decorations.
Plus, you can throw a few scarves or some shirts into your shopping cart while you're there ; ).
2. The Jungalow
If you're a pattern fanatic, look no further.
Jungalow carries all of the patterned decor your bohemian home needs.
The project of artist and designer Justina Blakeney, Jugalow is, in her words, "a brand that celebrates pattern, color and plants".
The African and Asian influence of all these pieces shines through brightly, here.
They've got carved wooden vases, floral-patterned lampshades, and as many Persian-style rugs as you could ever need.
Remember, no boho dwelling place is complete without layers and layers of different patterns, so check out their catalog and let the layering begin.
3. The Citizenry
The Citizenry is a forerunner in the ethically-driven furniture movement.
Each piece is hand-made by an international artisan contracted by the company.
Surprisingly enough, their work is relatively affordable.
And every piece is exquisite.
Any piece in their catalog would be a standout in a boho ensemble.
4. Amara
Amara sells decor in a number of different styles.
Their boho selection, however, is definitely notable.
They've got items for both the interior and exterior of the house.
Free shipping, too, if your order is more than $150.
Sign me up!
5. Terrain
Terrain caters more toward homeowners and less toward renters.
Their pieces are built to last, and the price tag definitely reflects that.
But, their catalog is absolutely stunning.
They sell everything from couches and recliners to indoor fireplaces and outdoor fire pits.
All of their furniture is created with a keen sense of style, too.
So, if you've just moved into a new place and have some disposable income to spend on furniture, this is the place to go.