Bohemian design describes the person more than the design. It is about how the designer does not embrace what is considered the "norm" in designing. It is taking many different patterns and colors and in essence also embraces different cultures in its design.
Best Boho Wall Decor
Best Hanging Macrame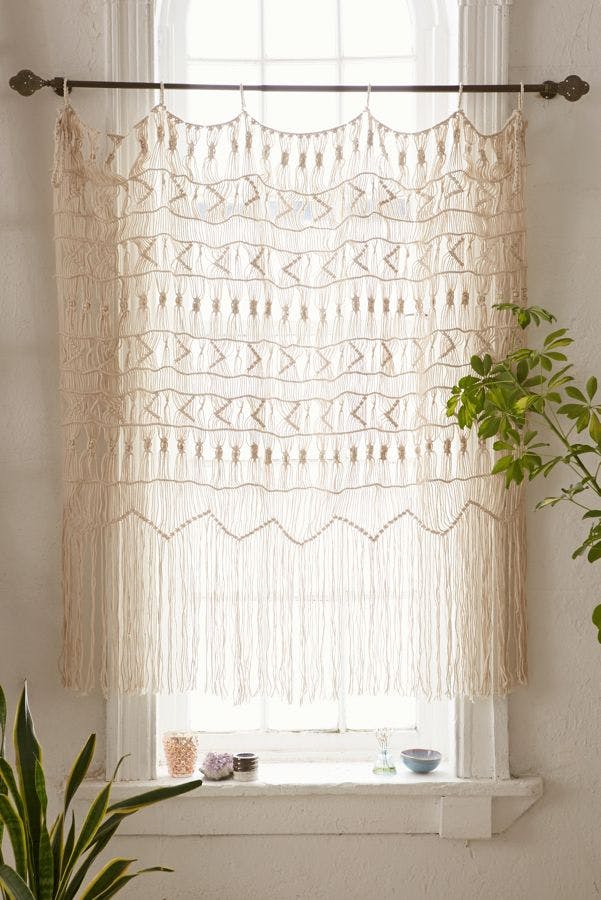 Urban Outfitters Kyshi Macramé Wall Hanging $39.00
Urban Outfitters sells much more than just clothes. They've also got an array of different furniture in their catalog.
They have shelving, vases, trinkets, tapestries and even some small furniture available in their online store. And the majority of it would look great in any boho-inspired home.
My Favorite Boho Chic Wall Art
You can't have a true Boho style home without some great wall art. After all, the original bohemians were all about the arts!
So, whether you're a fan of paintings, prints, or 3D wall sculptures, you should plan on decking your walls out with some type of decor.
We've compiled a few Boho chic wall artworks from various places around the net. They not only look great, but they're affordable, too.
Check them out below!
8/8
Editor's Choice For Macrame Wall Decor
Editor's Choice For Macrame Wall Decor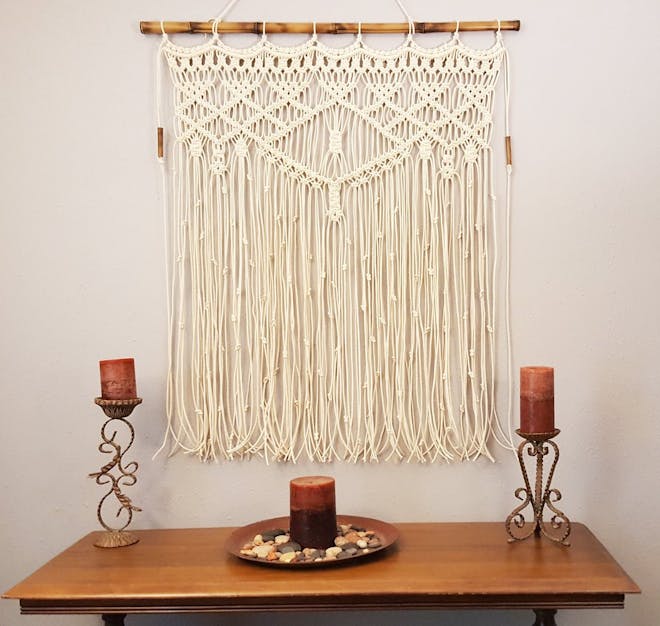 MonroeArtist Macrame Wall Hanging Window Curtain Headboard $124.00
Macrame is a classic (perhaps the most classic) look for Boho Wall Decor. This piece is by a highly rated Etsy seller, but for the less adventurous, check out the macrame we mentioned earlier from Urban Outfitters.

---
7/8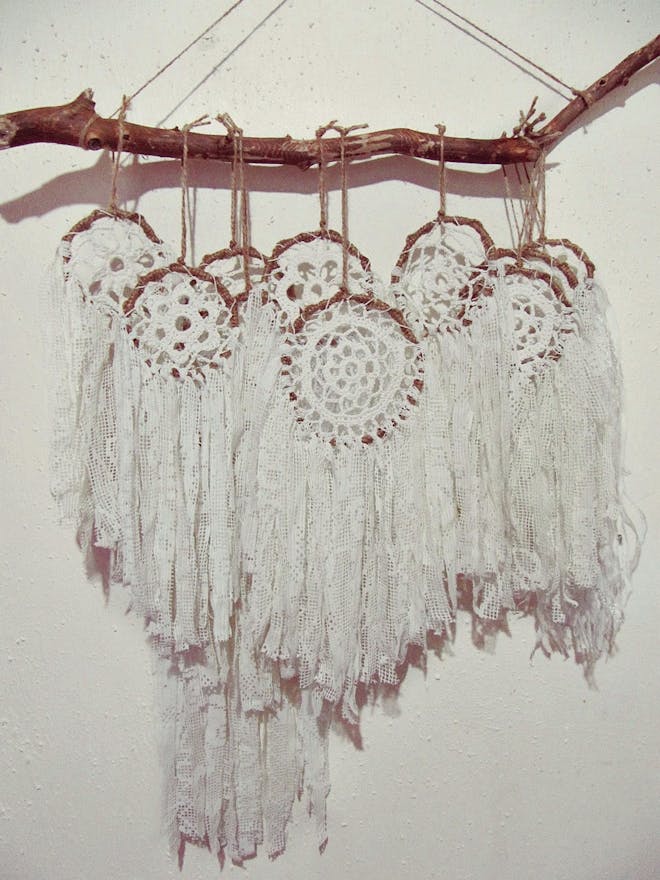 iCathcUrDream Lace Dreamcatcher $78.00
The dreamcatcher — I can't decide if this is actually chic, but so many people love them in a Boho setting that I had to include this one. From Etsy, so likely made by a really crafter, which is a bonus.
---
6/8
Best Economical Tapestry
Best Economical Tapestry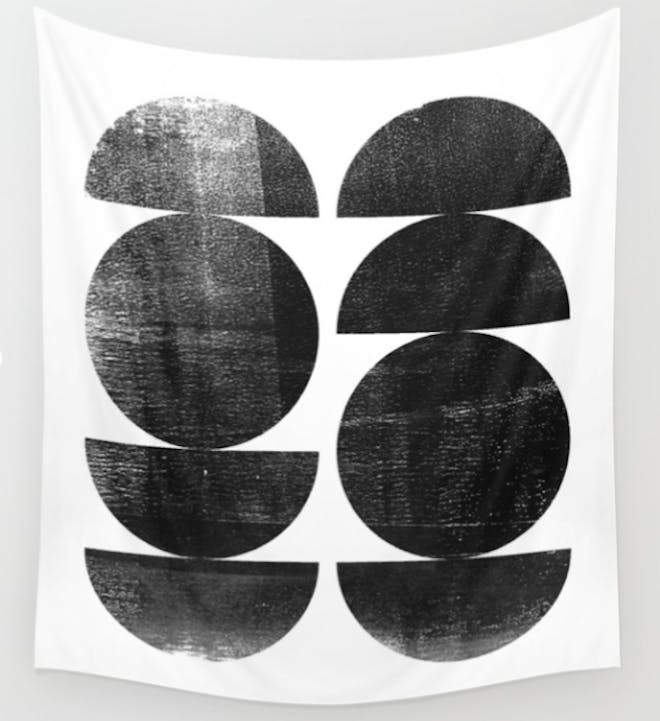 Gallery J9 Mid Century Modern Circles Abstract Wall Tapestry $45.00
Society 6 has a great, low-cost collection of really cool design. I could see something like this being perfect for a dorm room — or something similar — where you want to add some personality without breaking the bank.

---
5/8
Best Boho Chic Retailer
Best Boho Chic Retailer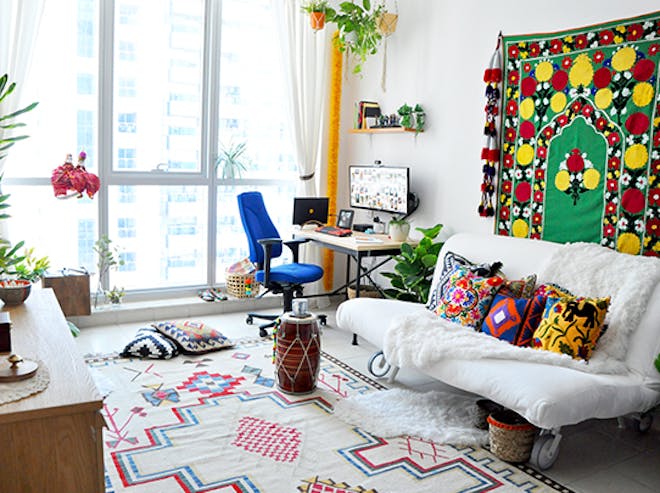 The Jungalow Boho Inspired Room
If you're a pattern fanatic, look no further. Jungalow carries all of the patterned decor your bohemian home needs.
The project of artist and designer Justina Blakeney, Jugalow is, in her words, "a brand that celebrates pattern, color and plants".
The African and Asian influence of all these pieces shines through brightly, here. They've got carved wooden vases, floral-patterned lampshades, and as many Persian-style rugs as you could ever need.
Remember, no boho dwelling place is complete without layers and layers of different patterns, so check out their catalog and let the layering begin.

---
4/8
Best Boho Tapestry
Best Boho Tapestry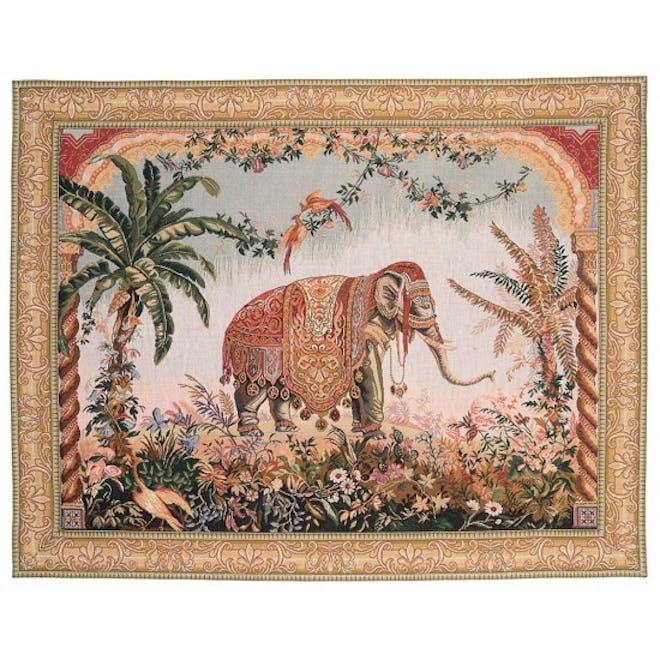 Heirloom Tapestries Elephant Tapestry $4,455.00
I would be remiss if I didn't mention tapestries, as they have long been a staple of Boho wall decor. Heirloom is great because of their super interesting scenes — instead of just designs, which is what you will find with most tapestry shops.

---
3/8
Best Boho Wall Art – Painting
Best Boho Wall Art – Painting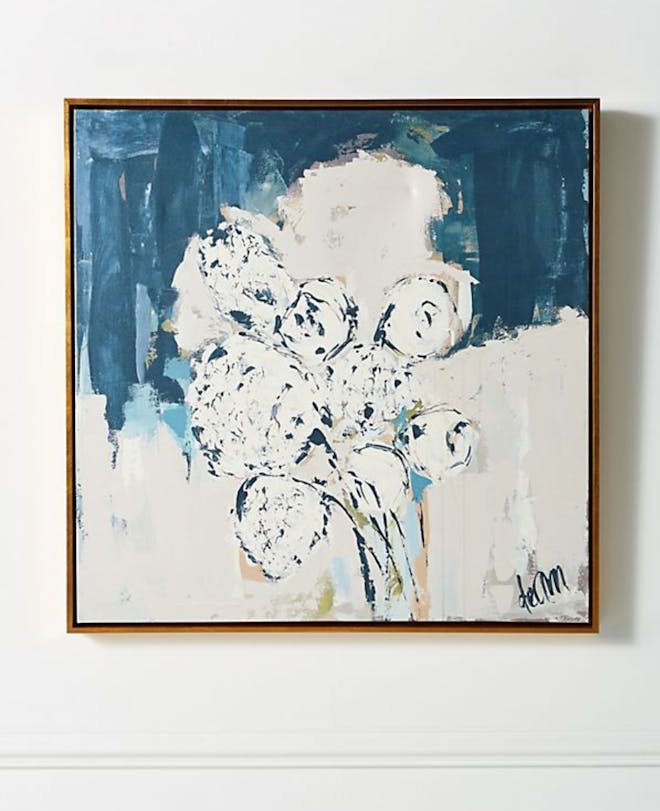 Anthropologie Deann Hebert's Love Deep $678.00
Of all the mainstream retailers, Anthro is definitely the best when it comes to unconventional and colorful wall art. Dean Hebert's Love Deep (seen above) is just one example, of the excellent collection of wall art that Anthropologie offers.

---
2/8
Best Boho Wall Art Print
Best Boho Wall Art Print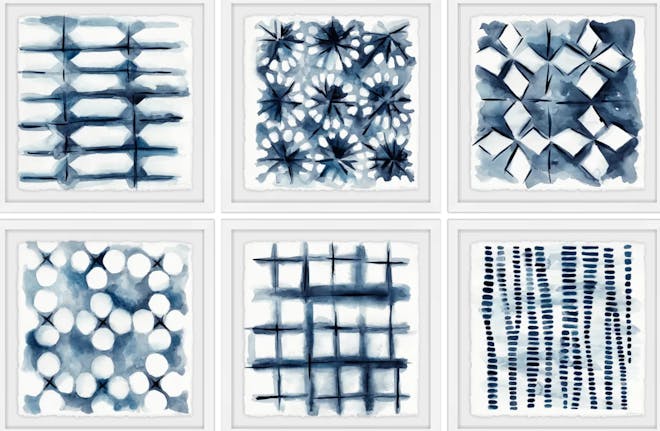 An interesting, abstract collection of six works of art for all you indigo children out there.

---
1/8
Best Target Boho Wall Art
Best Target Boho Wall Art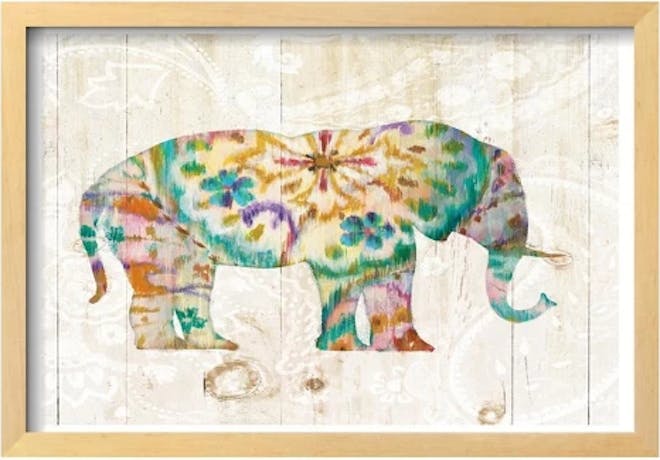 Danhui Nai fro Target Boho Paisley Elephant
The elephant is one of the most enduring symbols of Boho design and this piece captures it perfectly.

---
Last Updated on