We may earn compensation through affiliate links in this story.
Rose gold has been one of the most popular colors in home decor over the past few years. From furniture, to paint, to decor items, rose gold has found its way into most.
In fact, rose gold was the 2016 Pantone color of the year.
One especially chic use of rose gold is in mirror, as a golden mirror creates a warm light throughout any room it's placed in. Below I'm going to show you where to find rose gold mirror.
Ready? Let's go!
The Best Rose Gold Mirrors
The best rose gold mirrors and a little about what makes each special…
1/4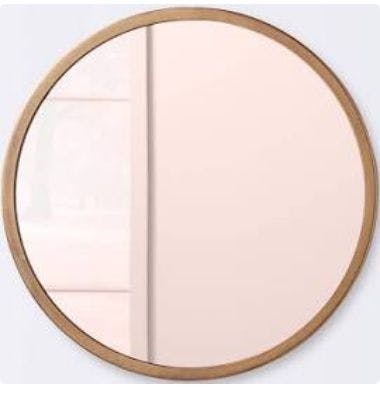 Customers gave this piece 5/5 stars based on over 208 reviews.
---
1/4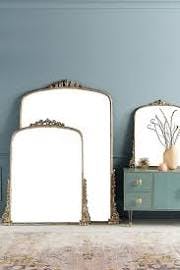 Customers gave this piece 5/5 stars based on over 90 reviews.
---
1/4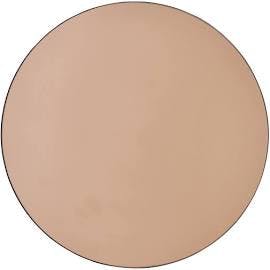 Customers gave this piece 4.5/5 stars based on over 255 reviews.
The reviews for the Tikamoon Large Round Mirror (Grey) are positive. The mirror is large enough and not too heavy. The mirror is also very stable. The mirror is beautiful and has a great quality for the price.
---
1/4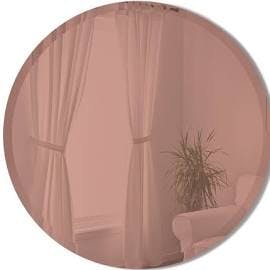 Customers gave this piece 4.5/5 stars based on over 275 reviews.
The reviews for this mirror are very positive. People like the look and quality of the mirror, but say that it is difficult to hang on plaster walls.
---
Where to Find Rose Gold Mirror
Rose gold mirror is actually quite rare (as you may already know) and can be quite expensive. If you are looking for something close, try what's called bronze mirror, which is a slightly different color but in the same ballpark. Bronze mirror is available at most glass and mirror stores, so it should be easy to find locally.
If your heart is set on rose gold mirror, however, check out the two options below.
1. MirrorCoop
At MirrorCoop, we've recently developed our rose gold mirror after tons of inquiries. Each piece we make by hand, so custom color and size are available.
Rose Gold Wall Mirror
If you are looking for vintage cobalt mirror (mirror actually from the Art Deco period) Color + Mirror is a mirror supplier that carries it.
Decorating With Rose Gold
Rose gold is typically found in warm metal (think frames and fixtures), providing a feminine, stylish accent to those pieces.
Check out these rose gold color pairings provided by Pantone.
Custom Rose Gold Mirror
Clients are often looking for custom-sized pieces of mirror to accent their furniture projects or to replace a vintage piece of rose colored mirror.
Rose Gold Swatch
If you are looking for a piece of rose color mirror for your project, you can email me directly with the size (john@mirrorcoop.com) and I can send you a quote. We do make custom sized tinted mirror, so just let me know and I can ship you a piece.
More Articles About Rose Colored Mirror
A few articles we think you will be interested in
Colorful Mirror Archives – MirrorCoop
Jun 8, 2018 … When To Use A Gray Mirror It is quite common for homeowners to add gray wall
mirrors to their homes. These kinds of mirrors match any color …