Looking for a large black framed mirror? You're in the right place. Below are 5 of our most popular black framed wall mirrors, each piece is handmade. If you are interested in a larger (or smaller piece) please email me about customizations.
I'm john@mirrorcoop.com
Design Tips for Black Mirrors
Black mirror has a shiny, reflective surface that is perfect for countering the darkness of the color. Decorating with black can cause an interior to feel a little gl drag, so a mirrored surface provides a nice counterpoint.
Black mirror should be used as an artistic — as opposed to functional — mirror. In other words, a black mirror is not ideal in a powder room.
Black mirror is a very chic addition to a backsplash or other decorative. that typically used granite or regular, clear mirror.
Black mirror can also work together with out mirror and material installations. We've used black mirror alongside marble and granite many times.
Black mirror is an artistic material and works well in subtle, decorative installations.
Build A Custom Black Deco Mirror Here
---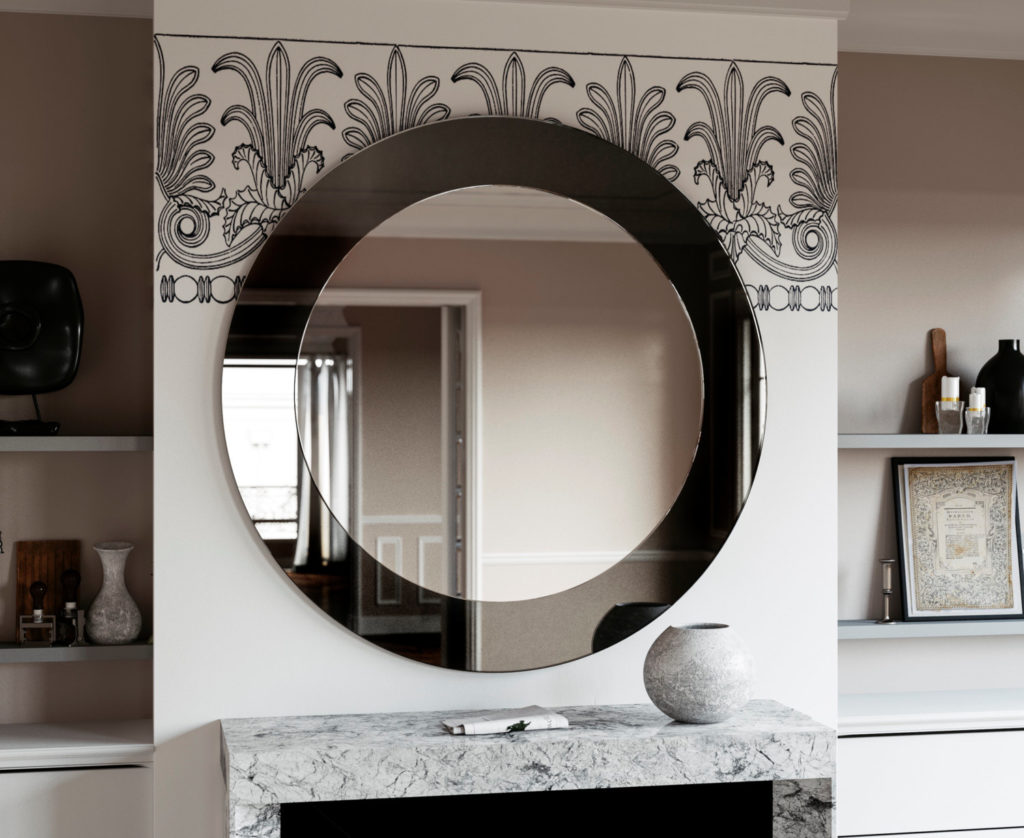 About This Black Glass Mirror
Commonplace, uninteresting wall mirrors and wall art are a dime a dozen from internet retailers. The same patters, designs, etc. can be found all over the internet. The cheap construction and factory made aesthetics are too boring for any savvy decorator.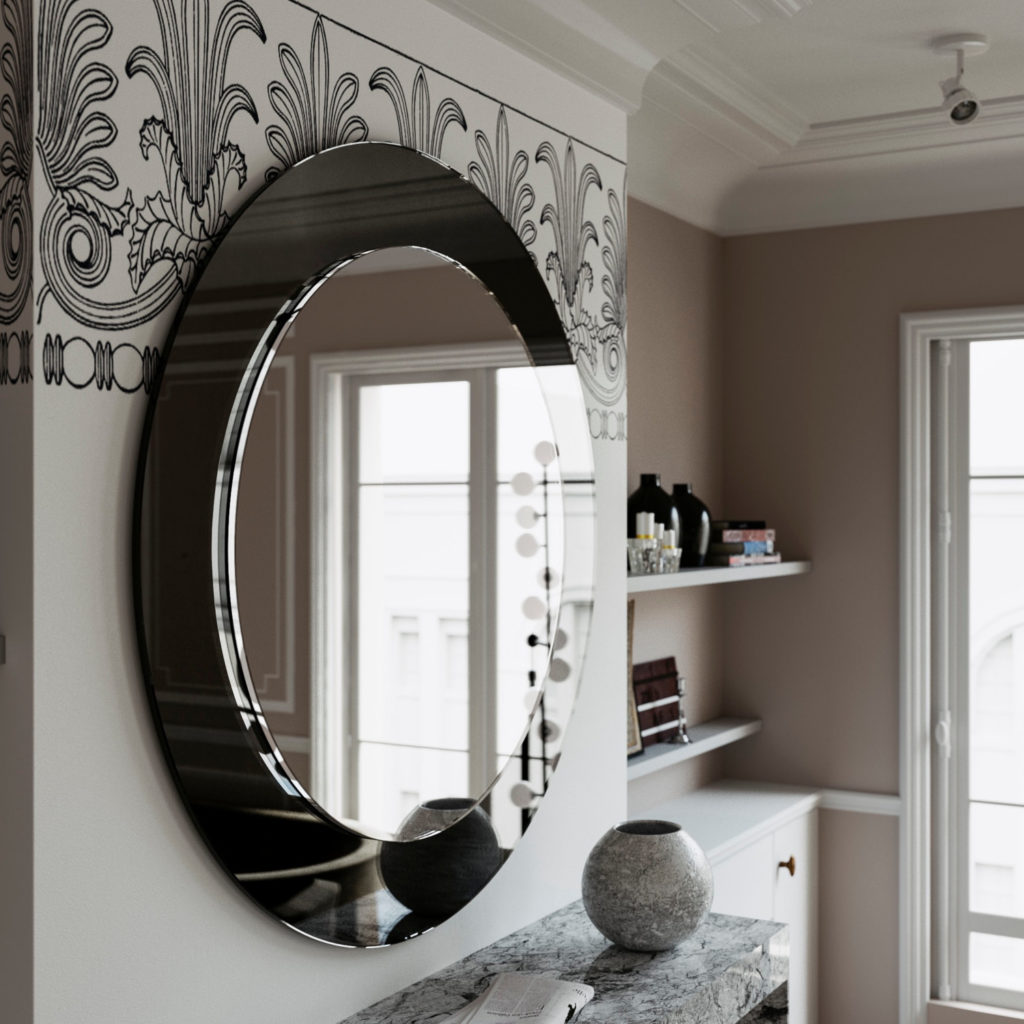 Handmade, MidCentury inspired furniture combats this bland style with pieces that are made by hand, completely unique and interesting, and perfect for decorating interesting living and working spaces.
This frameless mirror would add an interesting conversation point to any office or apartment.
– This piece is finished by hand and made in the USA.
– Unique, different, and altogether uncommon wall mirror.
– Perfect as a statement piece and conversation point.
Want to build a custom piece?
Email Me to chat about ideas.
– John
---
We are a custom furniture studio in Los Angeles, who focus on colorful, Art Deco, and MidCentury pieces. The piece below is an example of what we do. If you are looking for something similar, please reach out to John, our designer, at john@mirrorcoop.com. Please note that this piece can be made in different hues and sizes.
Last Updated on