Keeping your car or truck's windows clean makes your ride look and work better. If you have ever driven in the snow, you know that clear windows are an absolute must.
The article breaks down the best auto glass cleaners. Ready? Let's go!
The Best Auto Glass Window Cleaners
Our favorite auto glass window cleaners explained.
1/1
auto glass cleaning tool
auto glass cleaning tool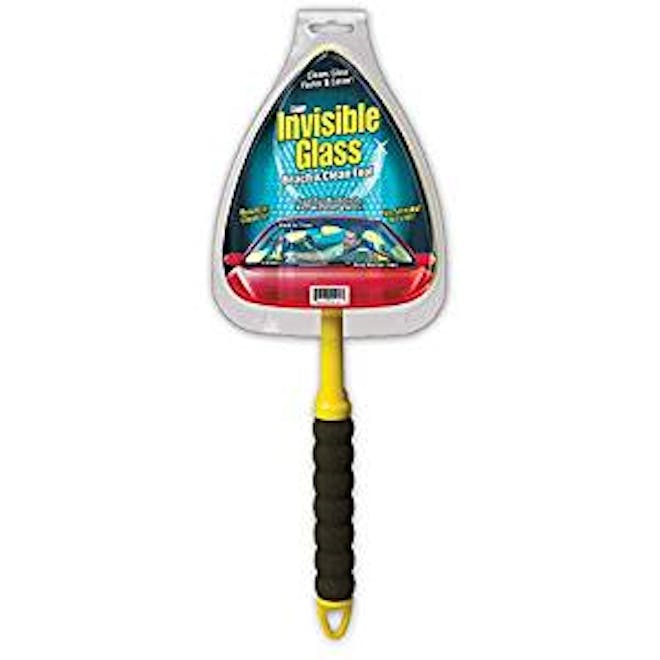 This easy to use glass cleaning tool is great for reaching hard to get at places when washing cars. Easy to change out and comes with extra supplies for cleaning.
---
Auto Glass Cleaner Vs Windex
When it comes to auto glass cleaners vs windex, definitely use the auto glass cleaners. There is ammonia in the windex and other cleaners that will cause streaking and damage tinting on windows. The auto glass cleaners are formulated to be gentle on tint while being heavy duty on windshield dirt and leave no streaks.
Clean Hard Water Spots Off Windows
There are some different ways to clean hard water off the windows.
A half and half vinegar/water solution is very effective. Use a rough towel to ensure there is some abrasive action on the area you want to clean. Saturating the cloth, just clean the window until you get the desired effect.
With the same ingredients, substitute lemon juice for the vinegar. You can alternate using the actual lemon on the window surface and clean the window as you would with any other cleaning solution.
Using citrus oil in water. Just put five to six drops of citrus oil in water. Spray the window and wipe clean with a cloth.
Apply white toothpaste to the area that you need clean. Let it dry and wipe clean with a damp cloth.
Make a vinegar and baking soda paste. You can wait until it is done bubbling. When ready, apply to the window and let it dry. Scrub lightly with a brush or towel.Wipe the paste away with a cloth. When you are done be sure to clean completely so no other spots appear.
Last Updated on