We don't talk about the importance of vanity mirrors as much as we should. But, we all use one every day.
Think about it: when was the last time you left the house without checking yourself out in the mirror first?
…probably never.
So, it's important to have a good one. And, if you really want to step up your vanity game, it helps to have a double mirror.
Double vanity mirrors are perfect for any bathroom with dual sinks. They're great because two people can get ready at the same time.
With a double mirror, there's no more arguing over who gets to use the sink. There's more than enough mirror for everybody!
Here are a few of our favorite double vanities, sourced from retailers around the web.
American Made Rustic Seaside Double Vanity
If you're a fan of the rustic style that's so popular these days, you might be a fan of this distressed double vanity mirror. It'd go perfect with some rustic wall decorations in your bathroom.
This handcrafted frame has a very worn feeling while still maintaining the elegance and sleekness that we want from a bathroom mirror.

IBM Mirrors Harmony Dimmable Lighted Mirror
Illuminated mirrors are all the rage these days. They provide that extra bit of light you need to get a good look at yourself…and take perfect selfies!
This enormous (70″ x 32″!) illuminated vanity from IBM is perfect for anyone who needs more mirror and more light.
And its dimmable, too, so you can adjust the light to suit your needs!

Wayfair Wanner Bathroom Vanity Mirror
Wayfair is quickly taking the reins as the top provider of domestic furniture. So, it only makes sense for them to have a wide variety of double vanities for the bathroom.
This one exemplifies everything that Wayfair has come to stand for–quality, simplicity, and affordability. At 53.5″ by 28.5″ and complete with a beautiful white frame, this mirror could be perfect for your bathroom.
1/6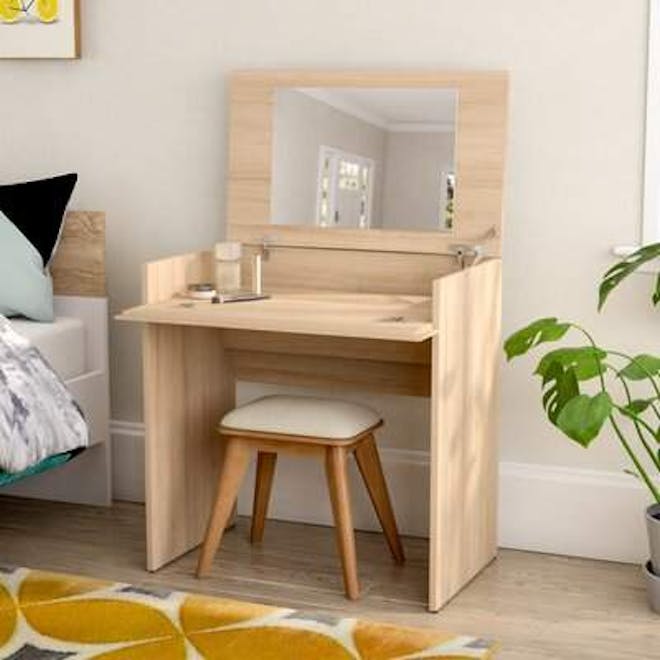 Steeped in Scandinavian style, this streamlined vanity brings a dash of modern minimalism to your teenâs restful retreat as it provides a place …
---
1/6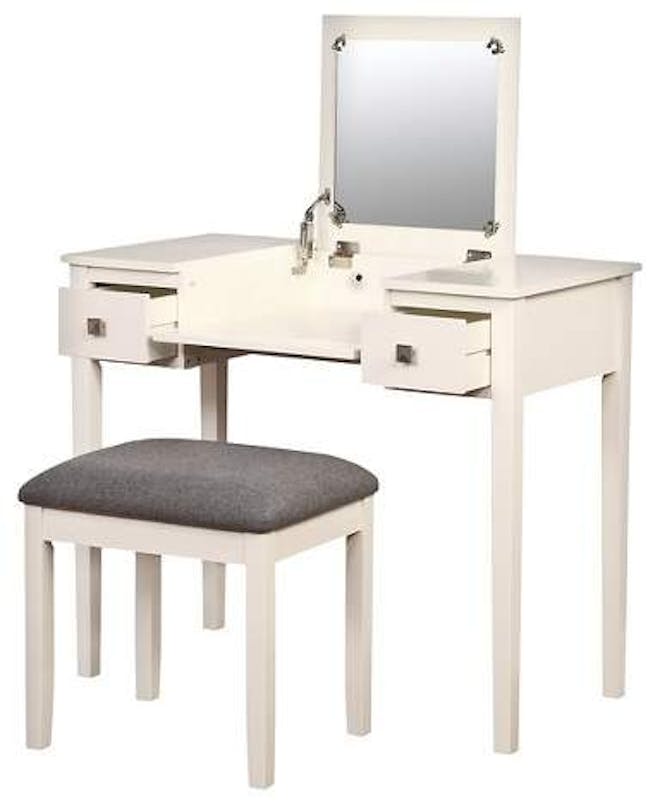 An elegant place to primp and prep, the Kayden Vanity Set boasts simple, contemporary design, elegant fixtures and a patterned-cushion bench. A …
---
1/6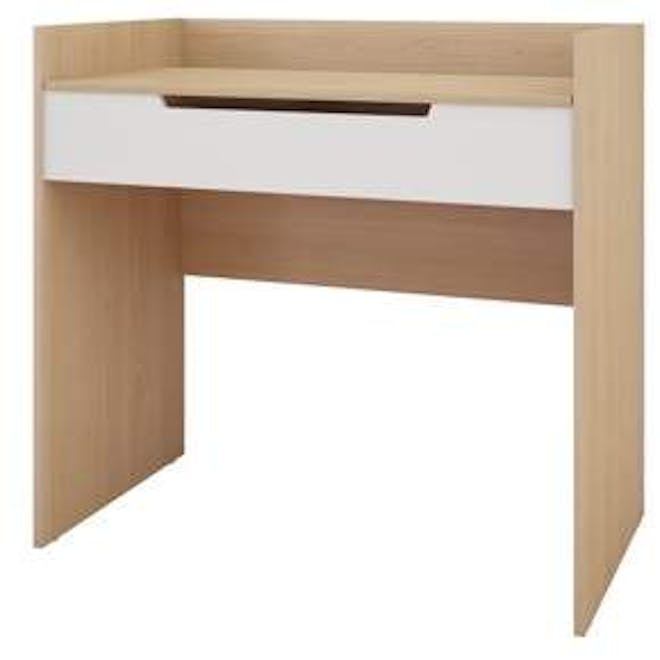 Enclosed mirror and storage sections Cable management and wire grommets Doubles-up as a writing desk once closed Natural Maple laminate finish a…
---
1/6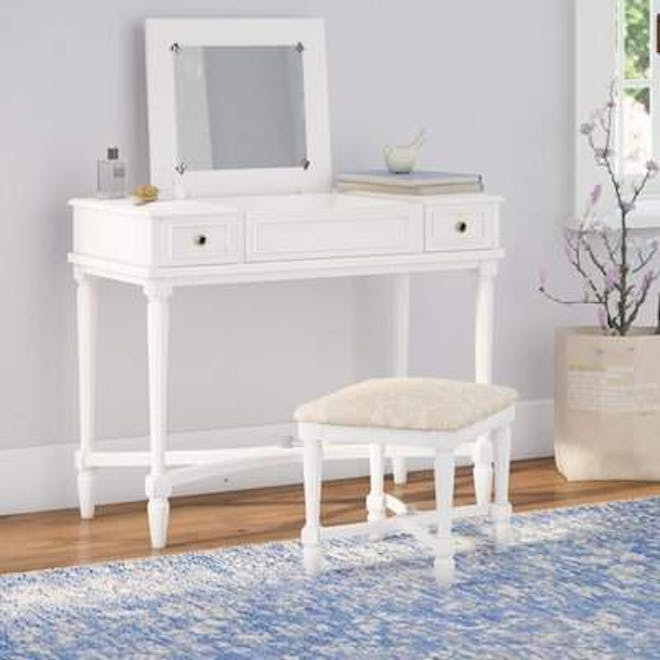 Prepare for the workday or an evening out with this traditional, two-piece vanity set. Measuring 30&#39 &#39 H x 38&#39 &#39 W x 18&#39 &#39 D, …
---
1/7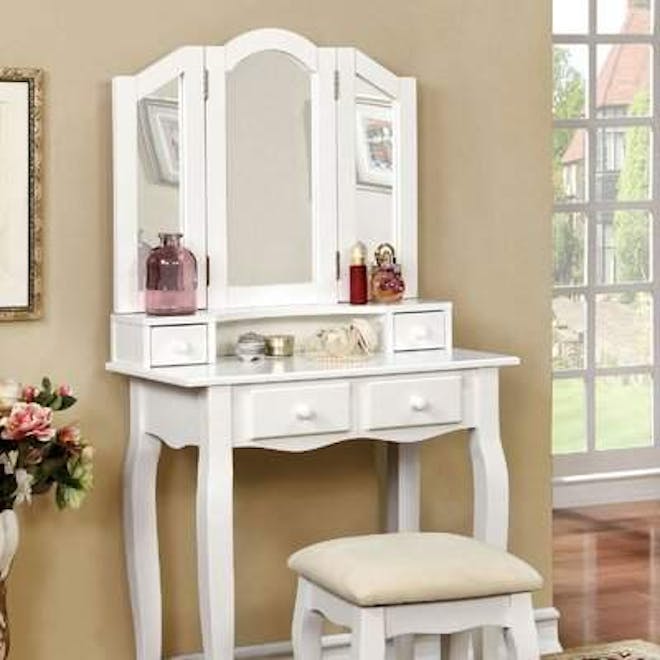 This vanity set collections comes in a variety of wood finished colors. It is a handy addition to any bedroom. The spacious double decker shelf …
---
1/6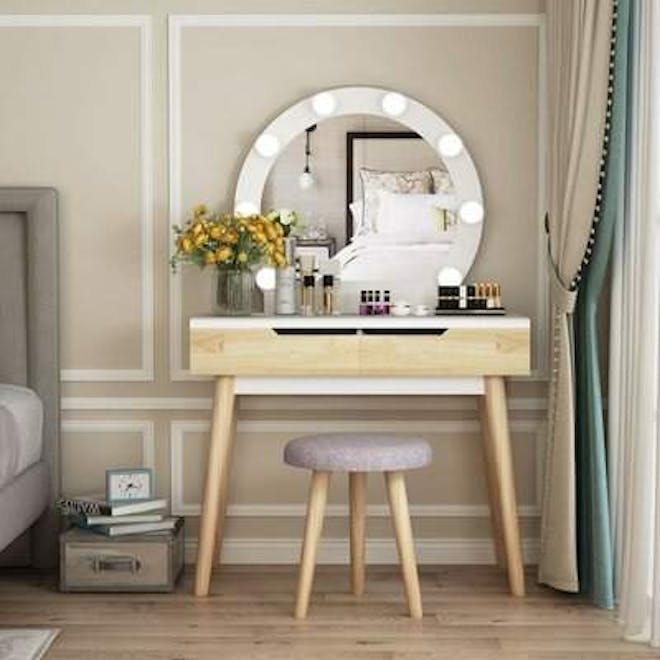 This vanity set come with a lighted mirror, double drawers, and an upholstered stool. 8 Hollywood style LED bulbs to provide soft and not dazzli…
---
1/6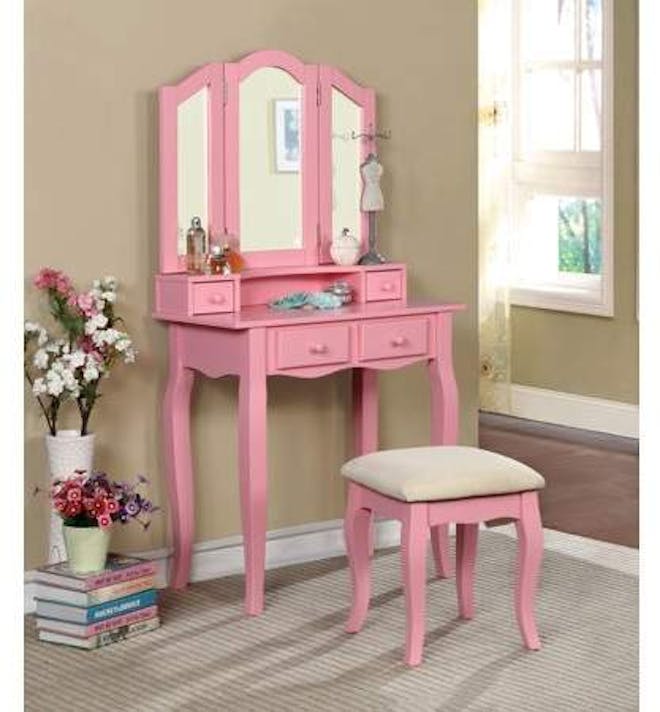 Calliope Transitional Vanity Set in Pink Transitional style Set includes: one (1) vanity table, one (1) stool, and one (1) mirror Double-decker …
---
How Tall Is A Vanity Mirror?
A vanity mirror is usually 24 inches high and 20 inches wide. They can also go to 30-36 inches in height. A lot depends on the room you have in your bathroom along with height of the tallest person in the household.
How Big Should Mirror Over Vanity Be?
In general, the rule of thumb is that the mirror should be two to four inches narrower than the vanity itself (which includes the sink, the countertop, and the storage surroundings). It shouldn't be much bigger or much smaller, as that is the optimal design. It also depends on how big the entire bathroom is. The larger the bathroom, the larger the mirror tends to be. However, this is the general rule for designers. If it suits you better, you can size it however you wish. Just consider whether you'd need mirror over areas other than around the vanity.
Last Updated on