We may earn compensation through affiliate links in this story.
Mirrored accent tables have a subtly create the illusion of more space in any room. This is because the reflection of light off their surfaces makes the eye believe there is more space than there really is. That said, there are two scenarios where these mirrored pieces work best.
A small bedroom where you want to maximize the appearance of space.
A modern bedroom where the aesthetic needs clean lines and artistic furniture.
Antiqued mirror is a subtle way to add some extra flair to one of these pieces, as the antiquing can accent the color scheme of the room.
Mirrored furniture is a simple way to add the appearance of space to an otherwise undersized room.
Our Favorite Antiqued Mirror Tables
See our favorite antiqued mirrored side tables and nightstands below.
2/6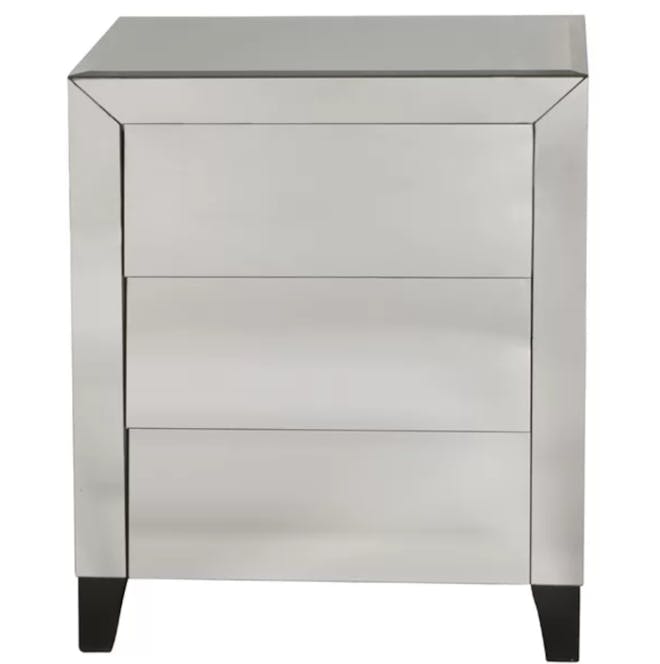 House of Hampton McCollough Mirrored Louver 3 Drawer Accent Chest $380.00
---
3/6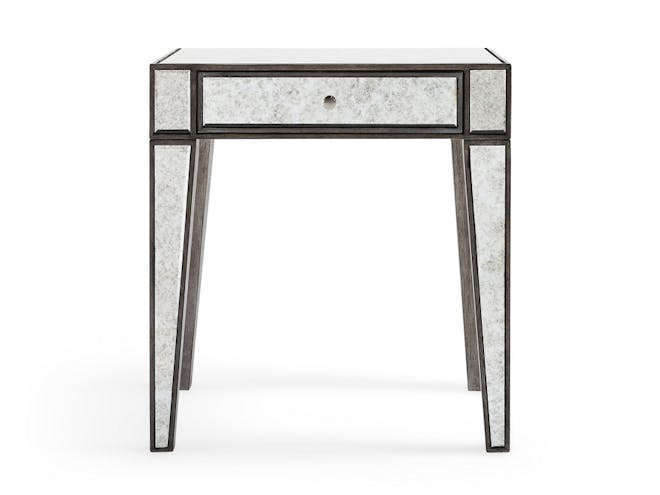 Arhaus Reese End Table $599.00
---
5/6
Editor's Choice for Colorful Side Table
Editor's Choice for Colorful Side Table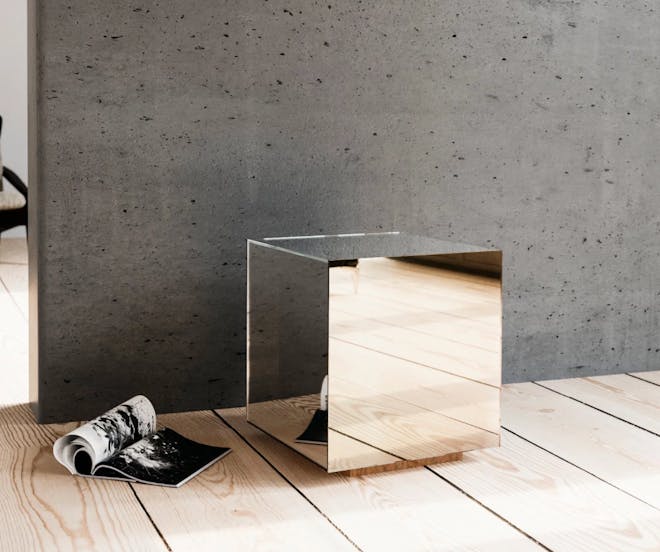 Mirror Coop Golden Mirrored Nightstand $1,650.00
This piece is another popular choice. With the front panel made of golden mirror, it provides a warm relief to any interior or bedroom. This table can also be made in different colors.

---
1/6
Best Mirrored Cube
Best Mirrored Cube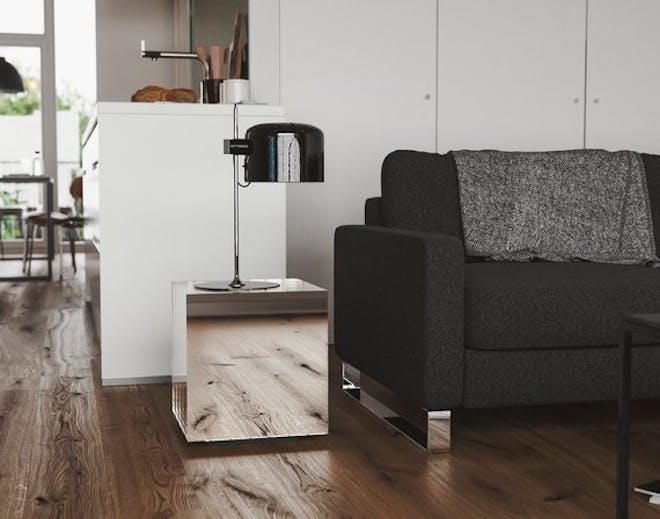 MirrorCoop Mirrored Cube $2,130.00
Mirrored cube. A MidCentury inspired furniture piece. 1940s and 1950s style end table or nightstand. Side table perfect for the Mid Century interior.

---
6/6
Best Antiqued Mirror Side Table
Best Antiqued Mirror Side Table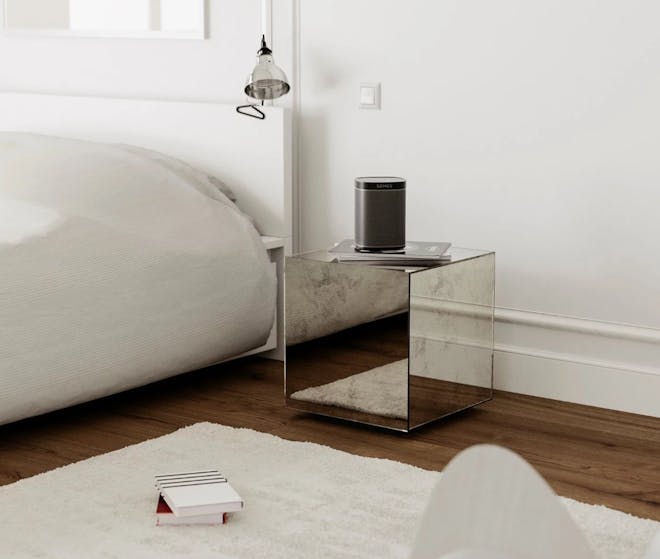 MirrorCoop Subtle Antiqued Table $2,189.00
This is our most popular mirrored side table. It's subtle antiquing, square construction, and 5 mirrored sides make it a functional, beautiful nightstand or sidetable.

---
4/6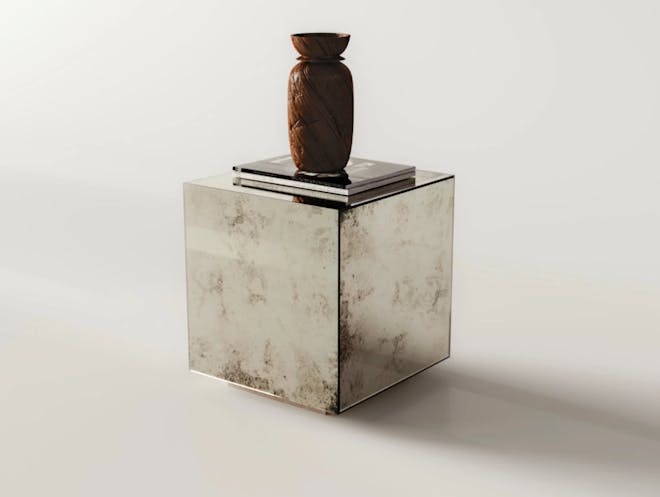 MirrorCoop Distressed Mirrored Nightstand $2,284.00
---
Do end tables need to match?
Contrary to popular belief, end tables do not need to match. Where's the fun in that?
In today's world, bold colors and designs are being integrated into home design. People enjoy being able to showcase their differences with designing rooms. A lot of times, color pop and mixing and matching pieces that will compliment one another are being used to make rooms stand out and still be very pleasing to the eye.
how do you choose a side table?
The best way for your to choose a side table for your room is simple. Get what you like, especially if it is pricey because you are the one who has to live with it. Also, while it should at least go with the room, highlighting the table and adding character and contrast to your room is ultimately what people go for when choosing a side table.
How wide should end tables be?
It is all about taste. That being said, end tables should compliment the living area, not overtake it. It is almost like an accent for the room and design of the room. It will bring character and contrast depending on what you choose to do. They should not be very big though.
What's the difference between a side table and end table?
The difference between these table is a side table is placed in a room more for decoration and accent as opposed to use. Their main purpose is to compliment the room. End tables are basically used for functions, and for decorating, but they are more useful and more purposeful than the side tables.