Mirrored accent tables have a subtly create the illusion of more space in any room. This is because the reflection of light off their surfaces makes the eye believe there is more space than there really is. That said, there are two scenarios where these mirrored pieces work best.
A small bedroom where you want to maximize the appearance of space.
A modern bedroom where the aesthetic needs clean lines and artistic furniture.
Antiqued mirror is a subtle way to add some extra flair to one of these pieces, as the antiquing can accent the color scheme of the room.
our favorite jeans
Our Antique Mirror Side Tables Recommendations
See our favorite antiqued mirrored side tables and nightstands below.
Best Mirrored Cube
MirrorCoop Mirrored Cube $2,130.00
Mirrored cube. A MidCentury inspired furniture piece. 1940s and 1950s style end table or nightstand. Side table perfect for the Mid Century interior.
---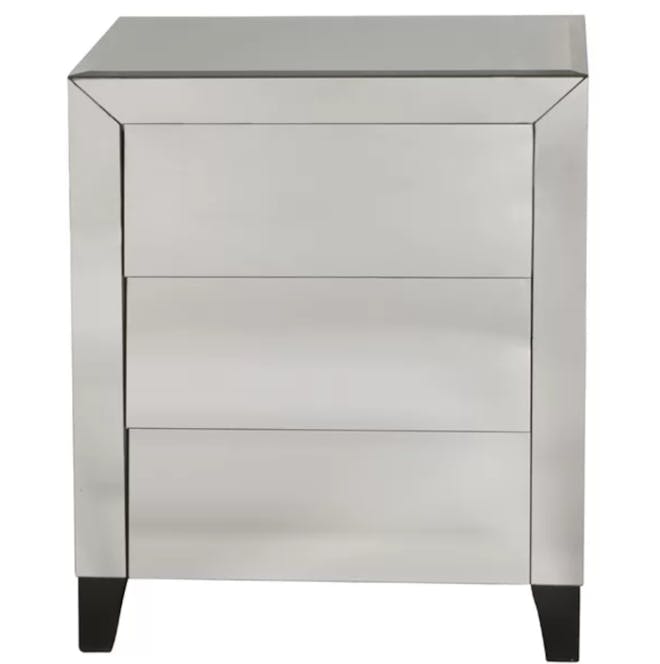 House of Hampton McCollough Mirrored Louver 3 Drawer Accent Chest $380.00
Mirrored table with 3 drawers and clear mirror finish. Perfect if you are looking for a mirrored piece that is low maintenance and won't break the budget.


---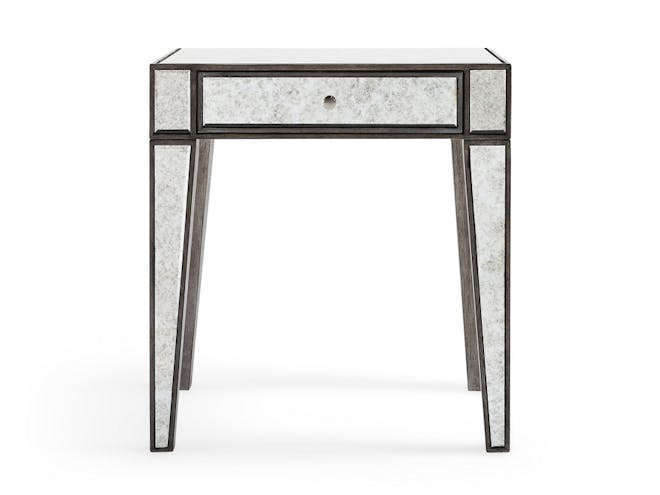 Arhaus Reese End Table $599.00
Inspired by the art deco aesthetics and architecture of the 1920s, each glamorous design in our Reese Collection is craftsman-built with beveled, mirrored glass surfaces framed in solid parawood and tulip wood veneers ornamented by artfully sculpted detailing. Each glass surface is hand-finished with an antiqued patina for a rustic-chic effect.


---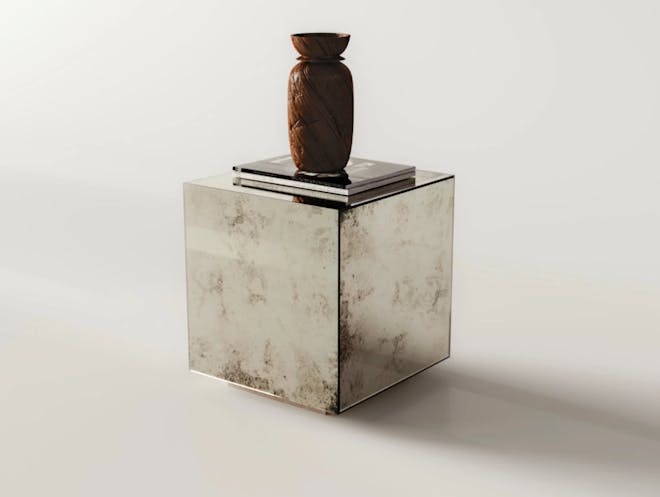 MirrorCoop Distressed Mirrored Nightstand $2,284.00
If you are looking for something more dramatic, this piece has a distressed pattern that creates an artistic, bold effect. That said, you will still have a light bounce and reflective surface that opens up your space.


---
Editor's Choice for Colorful Side Table
Editor's Choice for Colorful Side Table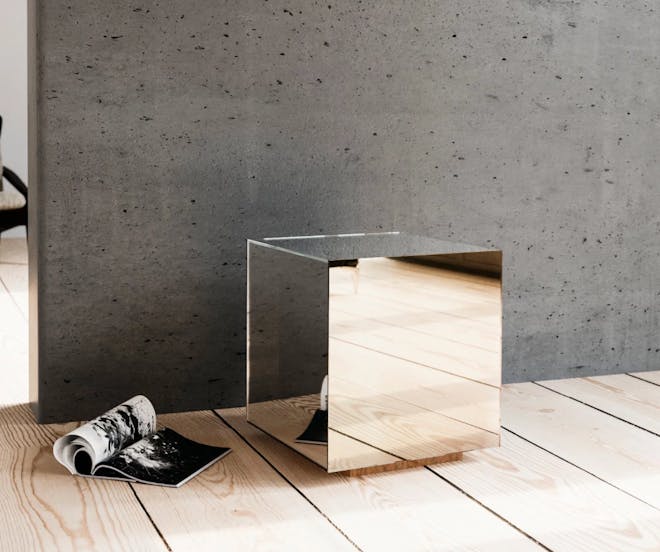 Mirror Coop Golden Mirrored Nightstand $1,650.00
This piece is another popular choice. With the front panel made of golden mirror, it provides a warm relief to any interior or bedroom. This table can also be made in different colors.
---
Best Antiqued Mirror Side Table
Best Antiqued Mirror Side Table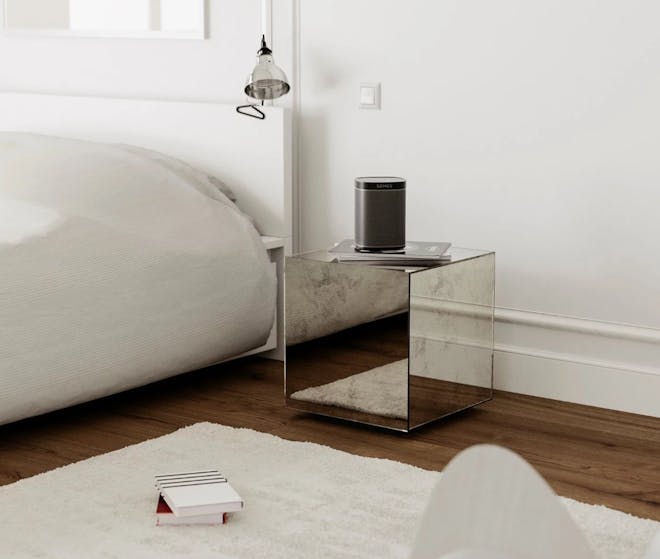 MirrorCoop Subtle Antiqued Table $2,189.00
This is our most popular mirrored side table. It's subtle antiquing, square construction, and 5 mirrored sides make it a functional, beautiful nightstand or sidetable.