If you are looking for a square antique mirror you are in the right place. If you are looking for a vintage mirror (one made before 1980) check out 1st dibs excellent collection of vintage pieces.
Below are some of our most popular square antiqued wall mirrors from our collection and from some designers we love. Alongside each piece, I give you a little insight about how it would look best in your space.
Ready? Let's go!
How to Decorate with Square Antique Mirrors
Square pieces are typically uses in situations when you need a touch of symmetry. Usually, there are two design situations that call for this.
To bring balance of an asymmetrical environment. Often if a room lacks any symmetry it can appear unbalanced and messy. Introducing square and round pieces can help to balance the look.
A room already has a ton of symmetry and you want to complete the look. This is the more common case — if you have nothing but symmetrical arrangements in your room, introducing an abstract, oblong, or otherwise unsymmetrical piece will look strange.
👍 Rule of Thumb Symmetry is more pleasing to the eye than asymmetry, so use more of the former and less of the latter.
Our Recommendations for Square Antique Mirrors Explained
Best Black Framed Antiqued Mirror
Best Black Framed Antiqued Mirror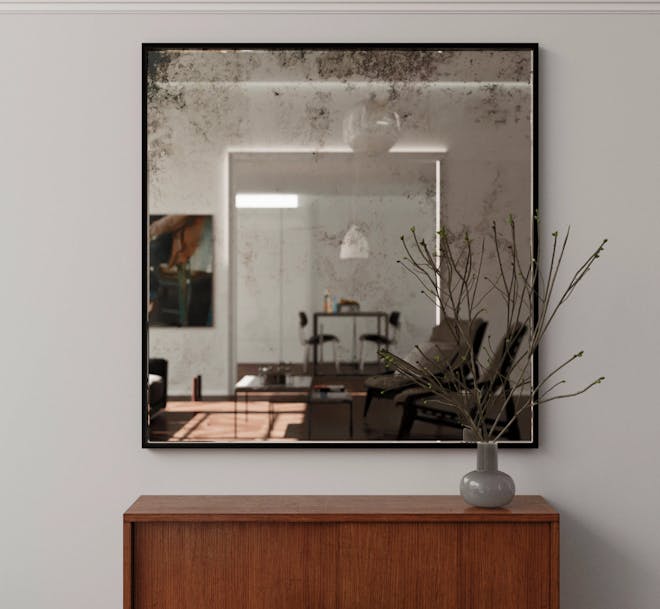 A Steel Framed Minimal Antique Mirror – The Parker is a favorite and one of our most popular mirrors. With its light antiquing and subtle steel frame, it's a great choice for any functional space, like a powder room or foyer.
---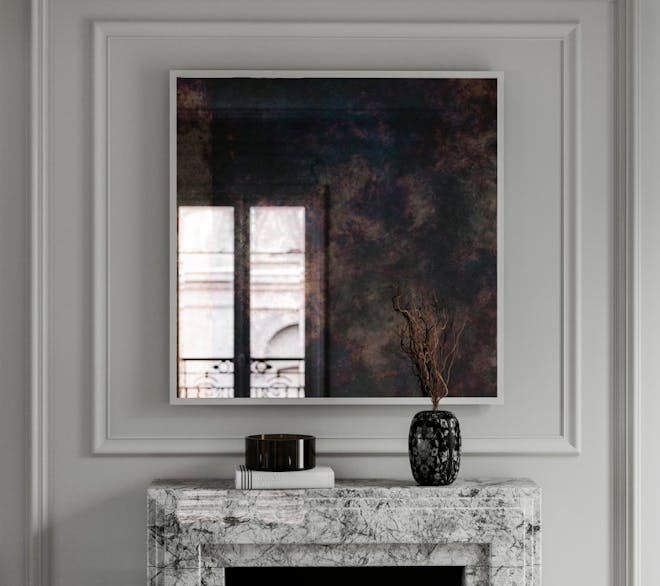 Another very popular piece, the Jazz has a subtle 1/8″ white steel frame and dark, deep purple antique finish.
If you are looking for a custom size, email me directly. This mirror is not available as a retail piece and must be made to order.
Email me at john@mirrorcoop.com if you are interested

---
Best Frameless Square Antiqued Mirror
Best Frameless Square Antiqued Mirror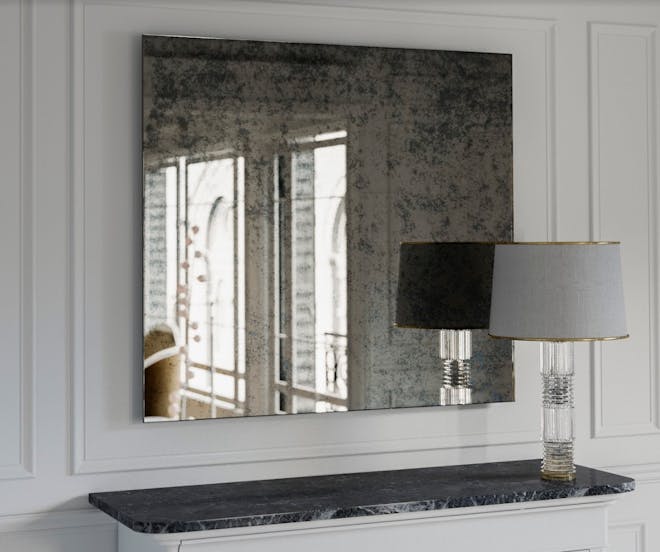 MirrorCoop The Standard $725.00
The Standard is just like its name – the perfect wall mirror for every occasion. This mirror's finish is clear enough to be used as a functional mirror, but I would definitely consider it to be more artistic than functional.
Like all of our mirrors, this piece is handmade and can be made to most any size with or without a frame.
---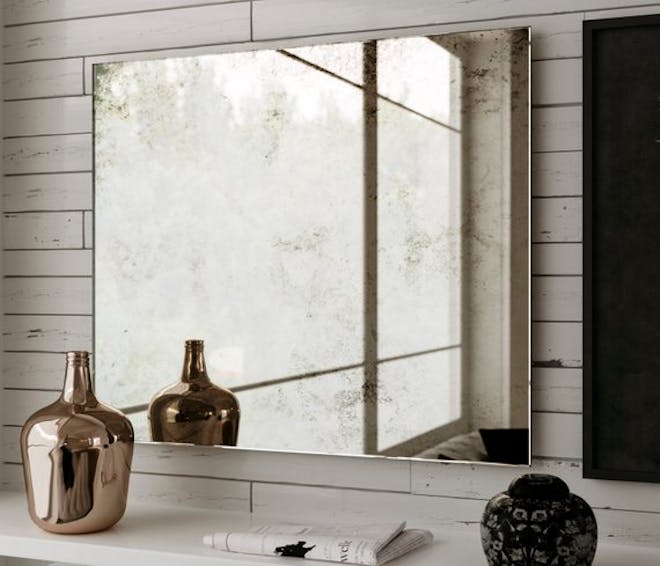 MirrorCoop Belgian Mirror $915.00
Belgian antiqued wall mirror by Mirror Coop. Hanging mirror with black frame and decorative, antiqued mirror. Handmade antiqued mirror.

---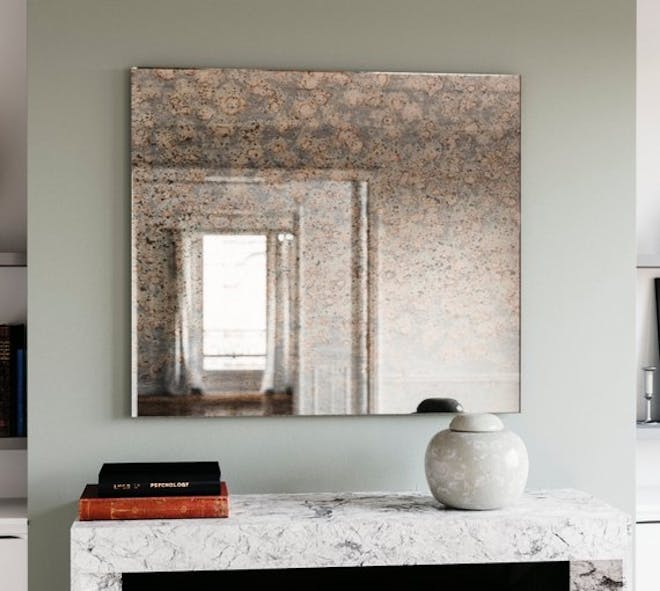 MirrorCoop European Wall Mirror $890.00
Handmade antiqued wall mirror. Mirror has distinct, European inspired pattern. Chic, interesting and unique wall mirror with warm reflection.
---
Best French Style Wall Mirror
MirrorCoop Speckled Mirror $1,665.00
Decorative wall mirror that throws an interesting reflection. A One-of-a-kind, interesting reflection for the contemporary or traditional home.
---
White Framed Mirrors
Mirror Coop White Framed Mirror $1,480.00
Paris inspired wall mirror with hand antiqued mirror and dark, moody antiqued pattern.
---
Best Mirror with Traditional Style
Best Mirror with Traditional Style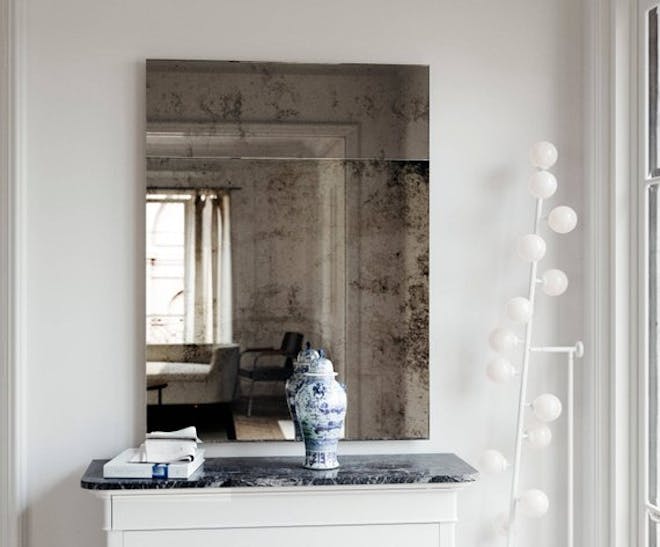 MirrorCoop Trumeau Mirror $1,288.00
Antiqued custom wall mirror made with Trumeau style. 18th century style wall mirror, frameless with antiqued glass mirror.
---
Best Antiqued Accent Mirror
MirrorCoop Scandi Mirror $1,175.00
Art Deco Wall Mirror. Antiqued wall mirror with interesting, handmade glass mirror. 3 panel wall mirror with handmade antiqued mirror sides. This mirror is perfect if you need something functional with a decorative touch (like in a washroom).
---