Our Favorite Target Mirrors
Below, I walk you through my selection from Target's current mirror collection, letting you know about when/where I think each piece would work. If you are trying to get the right look on a budget, check out my guide to the best Ikea mirrors and the best Wayfair mirrors.
1/11
Best Midcentury Modern Mirror
Best Midcentury Modern Mirror
Target Round decorative wall mirror $44.00
This mirror is similar in size and design to our first pick but with a bit of added flair. Its woven wood frame gives it an organic quality that would look great in any vintage, country or nautical-themed rooms. You can hang this one above your dresser, your couch or even in a hallway. Place some wicker baskets or wooden furniture nearby to really accent its rustic quality.

---
2/11
Best Multi Mirror Set
Best Multi Mirror Set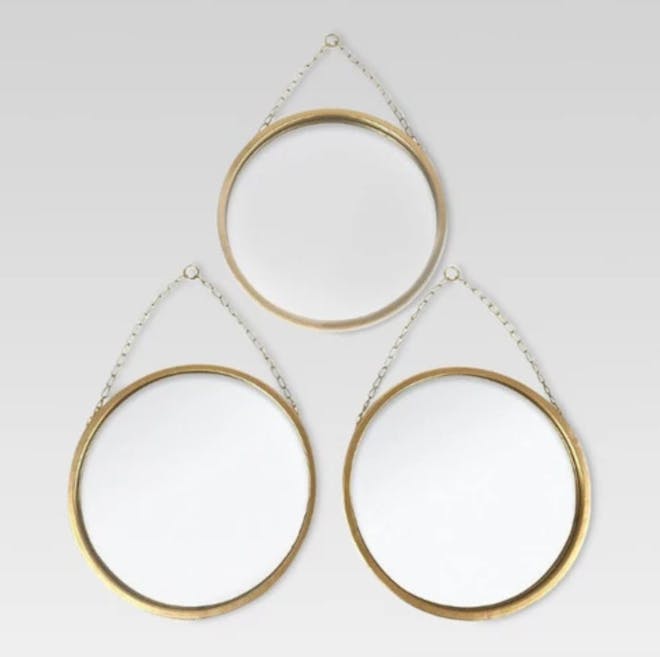 Target Brass 3-part mirror set $24.00
Prefer sharper, more geometric shapes over round ones? No problem! This 30" x 36" mirror has the sleek edges that you're looking for. It has a box-style frame so the mirror is inset, creating a beautiful illusion of depth around the surface itself. This one looks just as great above an angular, mid-century modern couch as it does next to some beanbag chairs.

---
3/11
Best Mirror With A Shelf
Best Mirror With A Shelf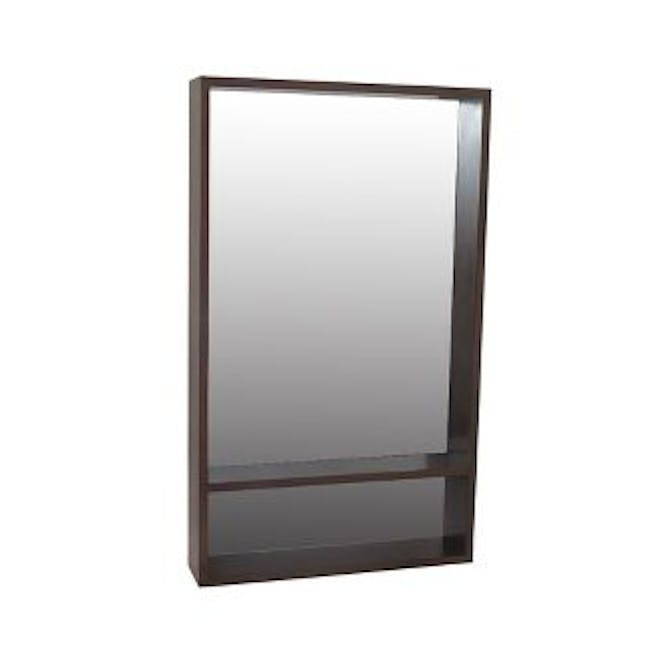 This half-oval mirror is a minimalist's dream.
Inspired by some older Modernist designs, it has a shelf attached to the bottom of it, where you can store a few books or trinkets. The combination of both a mirror and a shelf into one object will save you time and money. Plus, it looks amazing!


---
4/11
Best Modern Mirror
Best Modern Mirror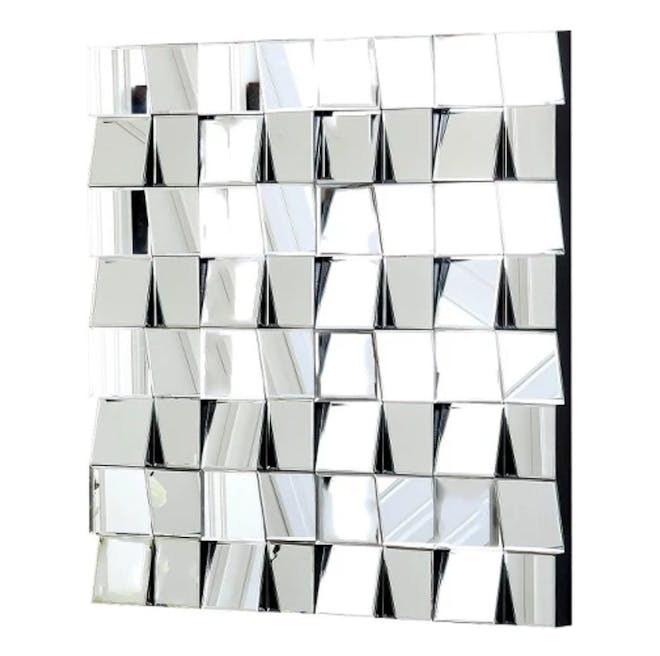 This tiled mirror will help you to make your home shine
Made from 64 separate panels, each titled at a different angle, this mirror will take the sunlight from your window and send it bouncing around the room. At $177, it will cost you a bit more than the other mirrors on this list but it could be the perfect quirky addition to your house or apartment.

---
5/11
Best Standing Mirror
Best Standing Mirror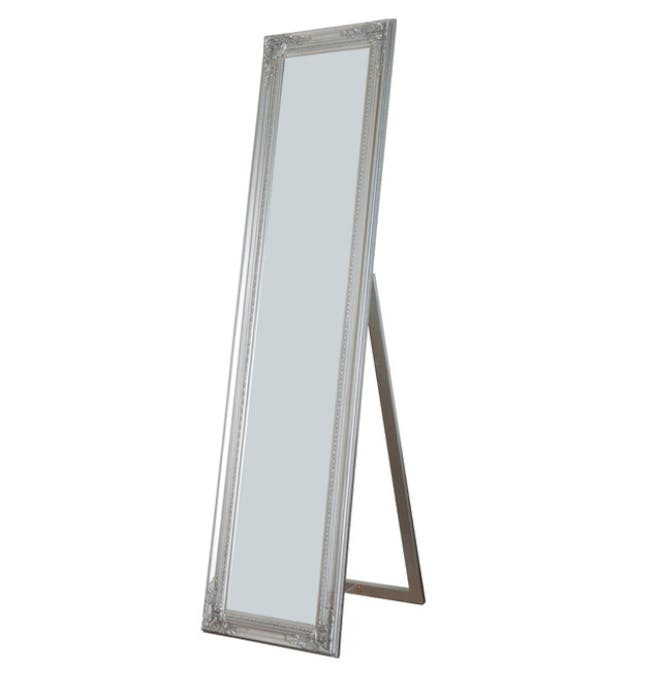 Houzz Isla Full-Length Wooden Mirror $78.00
If you're looking for a larger mirror, Houzz makes some great vintage reproductions. This is a full-length, easel-style mirror. It comes in a bunch of different colors so that you can choose one to match your style.
No assembly required. Another mirror that costs less than $60, it's a great choice for someone looking to save some cash on their mirror

---
6/11
Best Mirror With Marble Accent
Best Mirror With Marble Accent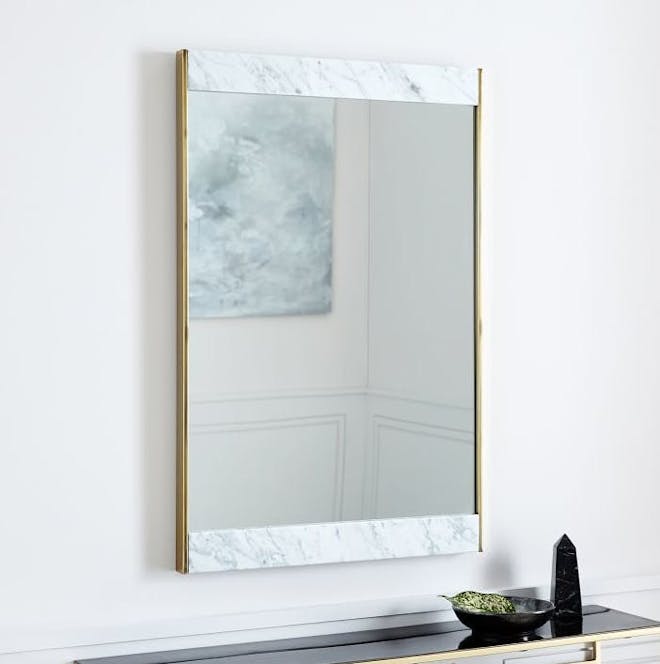 West Elm Marble and Brass Wall Mirror $299.00
In some cases, you might have to pay a bit more for a good vintage reproduction. This marble and brass-framed wall mirror from West Elm is a great example. Elegantly styled, it has a sleekness that's hard to find in most reproductions.
Perfect for anyone with a midcentury modern aesthetic in their home. It would look just as great in a living room or bedroom as it wood in a bathroom.

---
7/11
Rustic Round Mirror
Rustic Round Mirror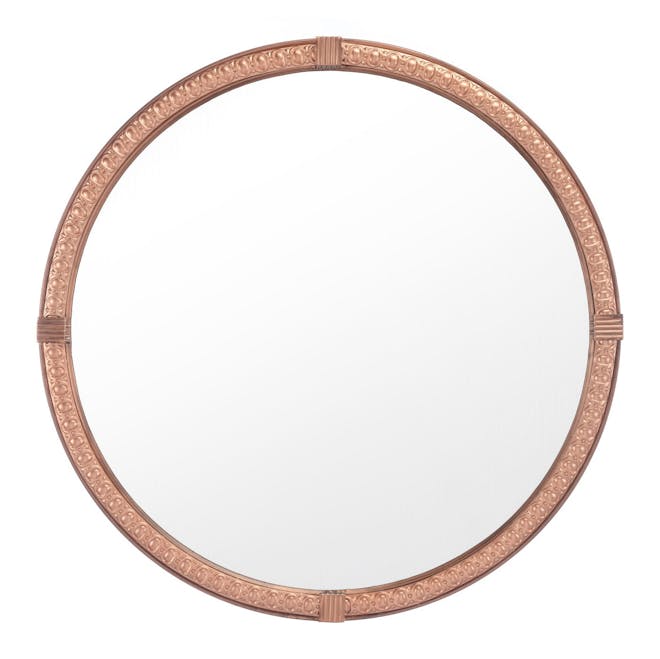 ZM Home Vintage Brown Round Mirror $51.00
When it comes to inexpensive vintage mirrors, it's hard to beat Target. They have a wide selection of reproduction mirrors in different styles and colors.
This round model, manufactured by ZM Home, has a class brown frame that would pair well with some rustic furniture. If brown isn't your style, it comes in black, silver, and some other colors, too.

---
8/11
Countertop Mirror
Countertop Mirror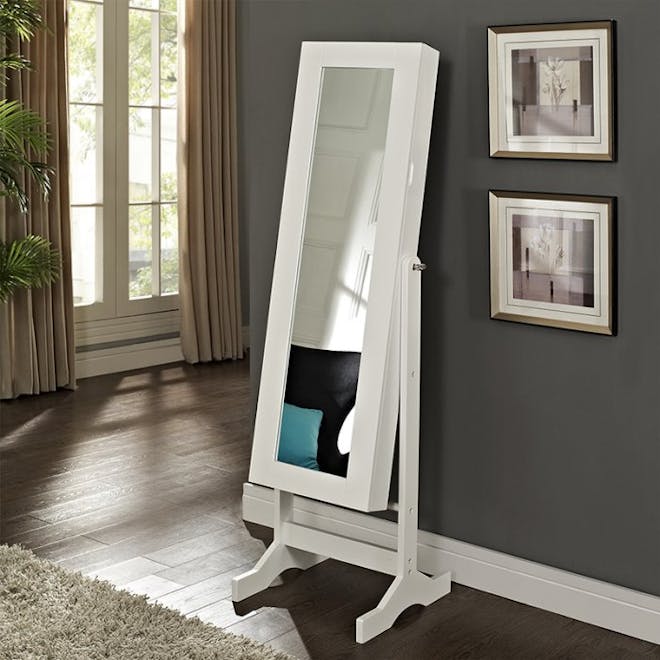 Hayneedle Jewelry Armoire Cheval Mirror $123.00
This vintage standing mirror is a reproduction of a classic midcentury model. It tilts to accommodate your needs. And, of course, it looks fantastic!
Don't let the images fool you, though. This mirror is actually quite small. At only 17.5″ tall, it's a little smaller than 2 feet high. If you're looking for a full-length mirror to get dressed in, this probably isn't the best choice.
But, a vintage reproduction like this for less than $60 is a great deal.

---
9/11
Best Antiqued Mirror
Best Antiqued Mirror
Carmen Chain Link Round Wall Mirror $288.00
Similar to the mirror above, but this one has an antique finish on the glass. Not all mirrors are crystal clear, after all. Antique reproductions like this one make great decorations in any type of room, but pair nicely with Victorian or Art Deco furniture.
It's great to see Target and ZM Home embracing the decorative quality of mirrors and offering vintage reproductions at affordable prices.
---
10/11
Editor's Choice For Target Mirror
Editor's Choice For Target Mirror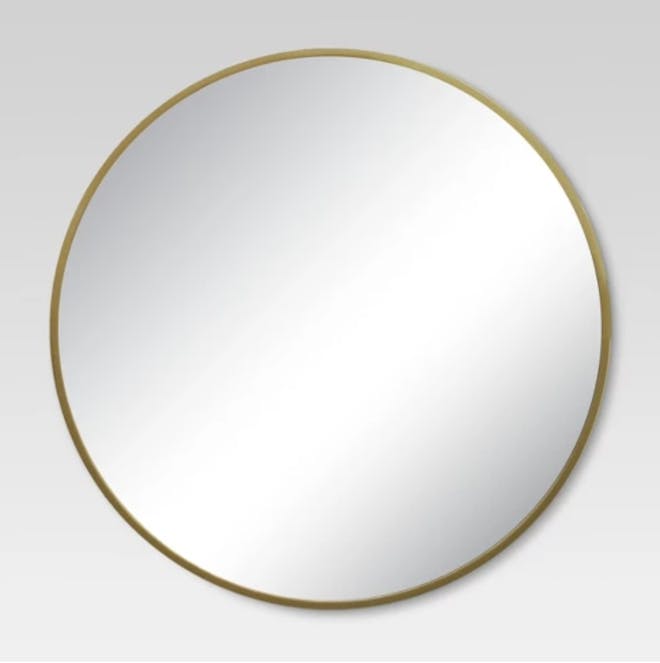 Target Round Decorative Wall Mirror in Brass $59.00
This circular, brass-framed mirror made a bit of a stir online recently when it went on sale for a little more than $40.
The brass round mirror has been a decor must for the past few years now, and never has it been more affordable. You couldn't find an interior design blog that wasn't posting about it. There's just something about its elegant simplicity that makes it look perfect in any room. It comes in a few different colors, but our favorites are the gold and black.
Last time I checked the piece was now $50 (not $47). Your definitely not going to find a better deal than that…that said, I've included some links below to similar pieces that might be a bit nicer in metal quality and finish.

---
10/11
Most Useful Mirror
Most Useful Mirror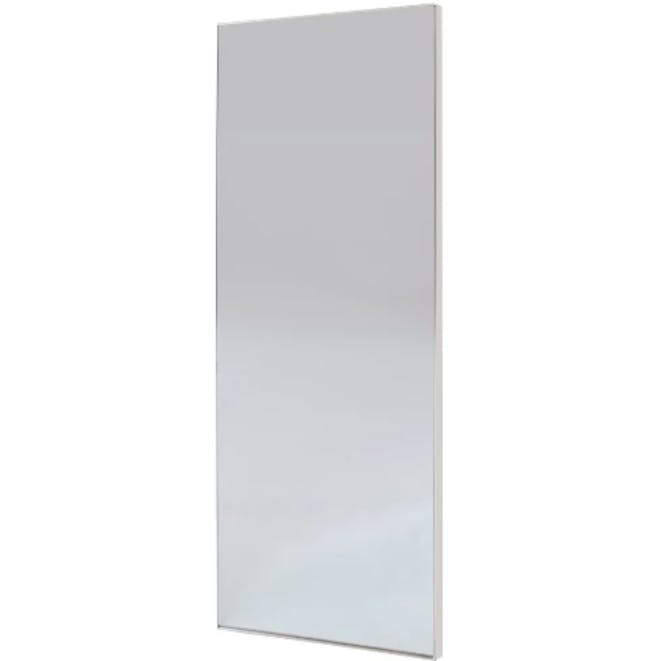 Target Modern Leaning Mirror $66.00
If you need a full length mirror that isn't going to break the bank or be super hard to move, look no further. This mirror has a slick, minimal design and excellent price. This combination makes it perfect for a dorm room or first apartment.

---
11/11
Farmhouse Style Mirror
Farmhouse Style Mirror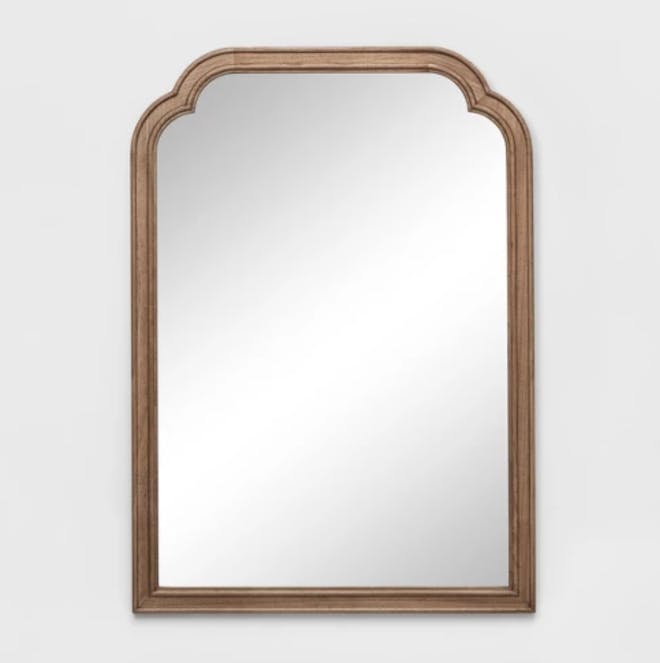 Target French Country Mirror $64.00
I've been quietly loving all things French and rustic, so this mirror might show my bias. If you live in just a regular house — no super Modern decor, etc — then rustic fits the bill, as it is very versatile.
Even more for this piece, its 30″ x 42″, which is actually quite big and something that I think would help create more light in an entryway or other space that needs it.
---
Last Updated on