We may earn compensation through affiliate links in this story.
We may earn compensation through affiliate links in this story.
There's hardly anything you can't find at Ikea. From couches and beds to rugs, even meatballs, this furniture superstore has it all.
But one of the best segments of their catalog is their mirror selection. They have dozens of beautiful and affordable mirrors.
In fact, their mirror selection is so extensive that we'd argue it gives most boutique mirror shops a run for their money.
Don't believe us? Read on to see what we're talking about.
Editor's Choice for Best Ikea Mirror
Editor's Choice for Best Ikea Mirror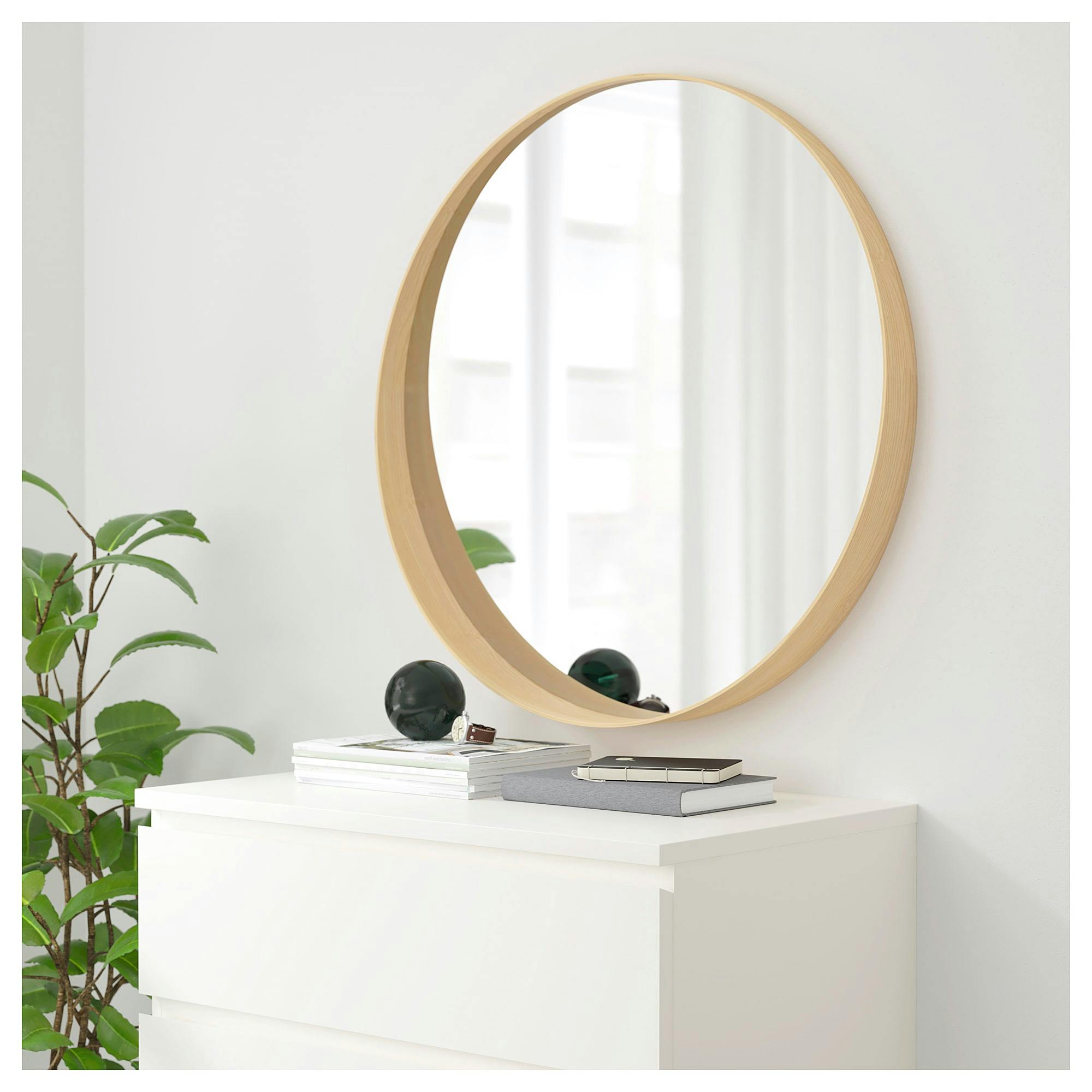 Ikea's Stockholm mirror is one of their most popular models.
It has a simple, streamlined designed that features a round, recessed frame. This gives you an extra little ledge to store your phone, keys, wallet, makeup or even small decorations.
The Stockholm model comes in two different colors, too, so you can choose whichever one matches your bathroom better!

The Best Ikea Mirrors
No matter what style mirror you're looking for, Ikea has one.
From minimal, midcentury modern mirrors to more ornate, Art Deco-style designs, this store carries it all.
And the best part, of course, is that they're all reasonably priced. No breaking the bank, here!
We've compiled a few of our favorite Ikea mirrors below!
3/3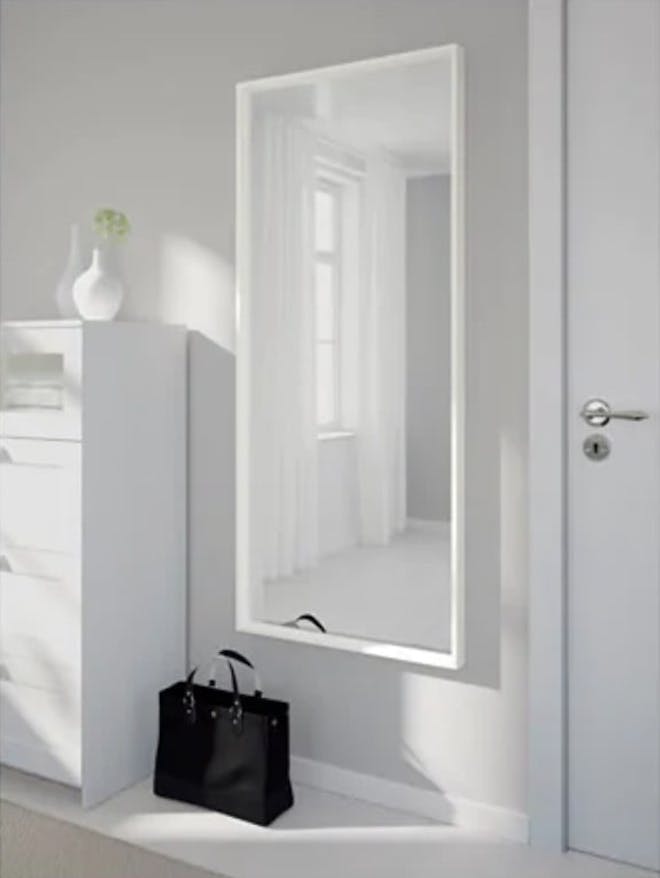 One of the store's simplest mirrors, this model is also a fan favorite. Its timeless yet elegant design make it look just as good in a living room or bedroom as it does in the bathroom.
Even better, it can hang horizontally or vertically depending on your needs. Plus, it comes in a range of different colors so you can choose the one that best suits your taste!
---
2/3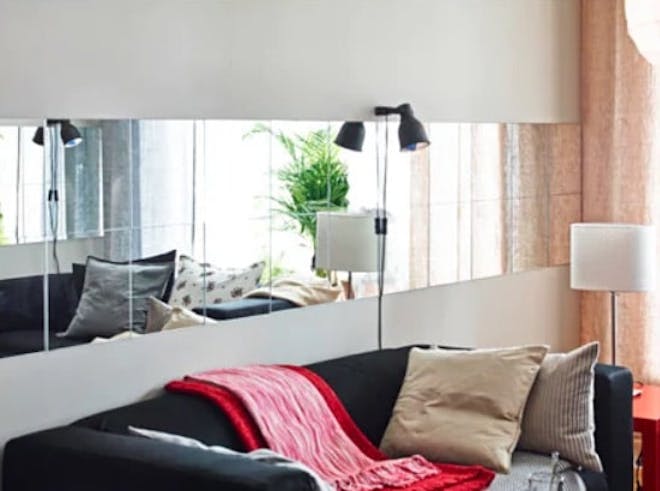 One of Ikea's strongpoints is making modular, customizable furniture. They produce shelves, dressers, couches, and even bunkbeds that can be shifted around to accommodate your needs.
Luckily, they also make modular mirror kits. Their Lots mirror is a 4-piece kit that comes in the form of four identical tiles. You can buy however many packs you like and arrange them however you want along your wall!
---
1/3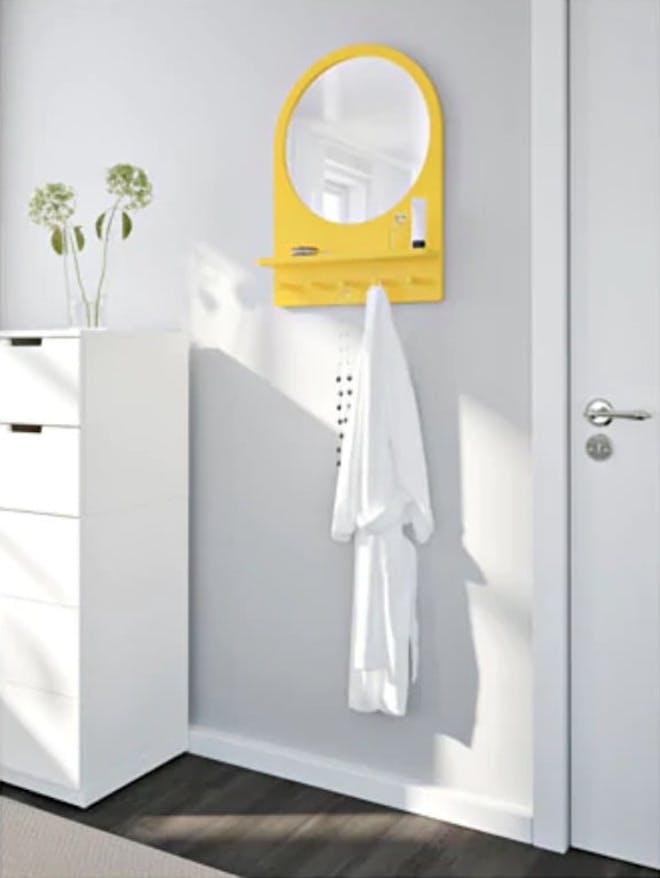 The Saltrod is the perfect mirror for small spaces as it doubles as a reflective surface and a hanger rack. So, not only can you check yourself out in it, but you can also hang your towels, keys, coats, or whatever else you need to.
It's perfect for a kid's room, too, as it comes in a variety of quirky, fun colors.

---