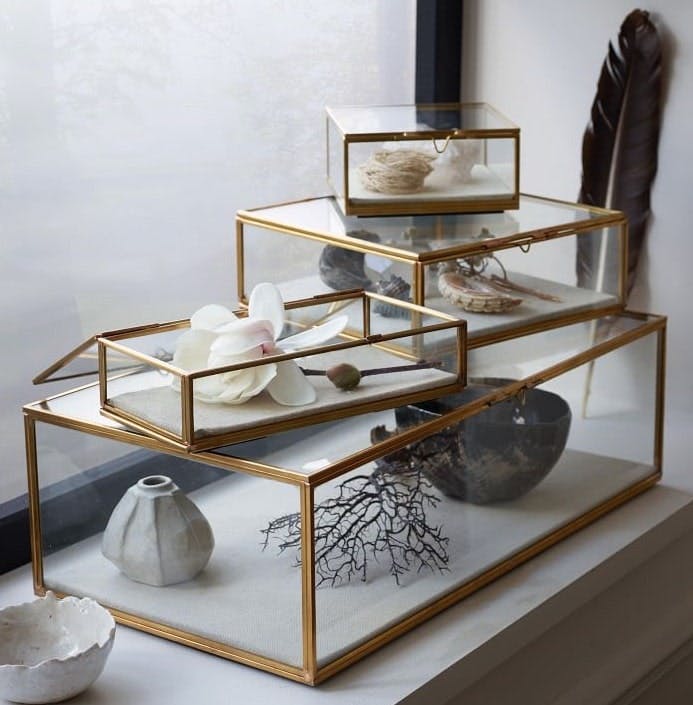 Golden Glass Shadow Box by Wayfair
Glass never goes out of style. Whether we're talking about stained glass-windows, glass-topped tables, or decorative shadowboxes, this material always finds a home in every cultural moment we go through.
These days, it's quite common for people to create their own glass decorations. If you browse through Etsy or another similar site, you'll find tons of DIY glass projects created by artisans all around the world.
Best Glass Cutter Tool in 2019
Some of the most popular (and easy to make) glass projects are customer mirrors . Simply by cutting a circular outline into a piece of glass, you can create a beautifully-crafted mirror.
They make great gifts for your friends and great decorations for your own home.
If you want to start cutting your own round mirrors, you're going to need a round glass-cutting tool.
We've outlined a few of our favorites below to help you get started.
Best Circle Glass Cutter
JPD Heavy-Duty Circular Glass Cutter
This circular glass cutter is about as simple as it gets. It features a heavy-duty suction cup that grips your glass and an adjustable blade mechanism that you can move outwards to cut a larger circle.
All you have to do is set the suction cup, find the right diameter, and begin cutting into your glass. It only takes a few minutes to create a beautiful mirror!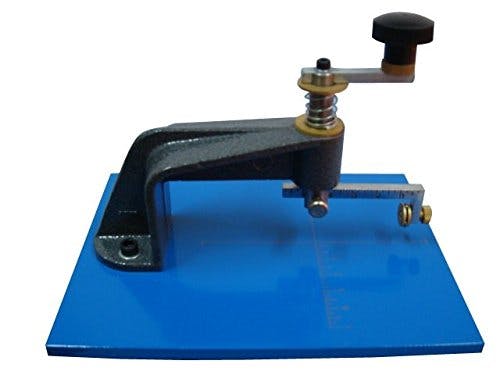 Another simple model, this circle glass cutter allows you to cut small circles out of a larger piece of glass.
So, whether you want to create a stained-glass panel or a mirror made from small, circular tiles, this tool makes it much easier!
All you have to do is lay your glass down, spin the blade lever, and cut-out perfect little circles for your design.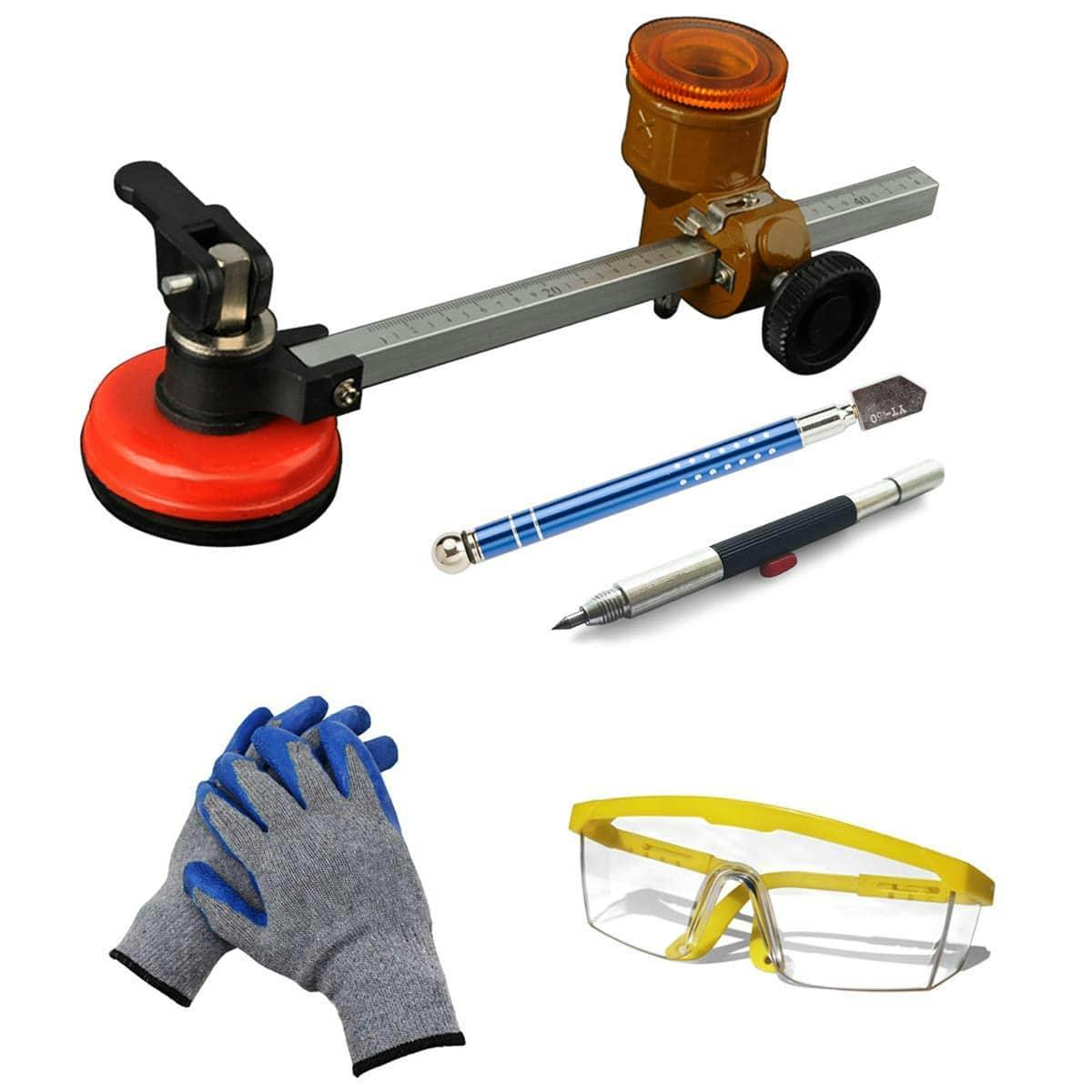 Bloomoak Circular Glass-Cutting Toolkit
When you start cutting glass, you're going to need a few extra things to get started. Safety glasses and gloves, for example, are crucial. After all, when you're dealing with glass, you want to make sure that you protect yourself.
This glass-cutting kit from Bloomoak contains everything you need to start cutting mirrors. It has gloves, glasses, an industrial pen, and even a small engraving tool.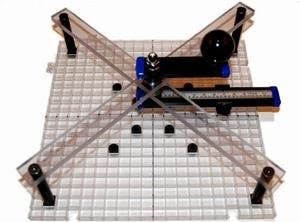 Unlike the models shown above, this round glass-cutting tool from Creator's Tools allows for more precise cuts.
This one complete with a waffle-grid base that gathers up the extra glass shards and makes them easier to dispose of. Ultimately, this makes it the perfect tool for anyone who wants to cut glass but can't afford to have sharp shards laying all over their table.