Did you know that the rearview mirrors on your card don't actually show you everything that's behind you?
Nope.
Even if you have a wide mirror, there's still a 5-6 foot space on the side that you can't see. And this blind spot is responsible for A LOT of highway accidents.
See, if a vehicle pulls up next to you within the blind spot range and you attempt to switch lanes, you run the risk of veering right into them.
So, it might benefit you to buy a blind spot mirror for your car.
Our Recommendations for Best Blind Spot Mirror
1/5
Best Blind Spot Mirror 🌟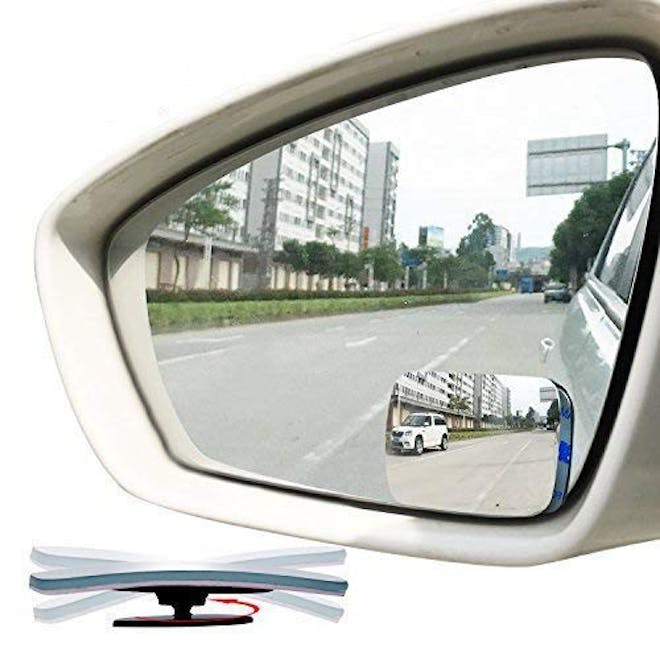 Ammper Slim Square Blind Spot Mirror
Looking to jazz up your mirrors a little bit? Ammper's square convex mirror could be a perfect accessory for your vehicle.
Not only does its 360 rotation feature allow you to see everything behind you, but it also looks great. The rectangular design is different than we're used to seeing, so your vehicle is sure to stand out.
This mirror is universal. The suction cup design will mount to any panel on any vehicle.

2/5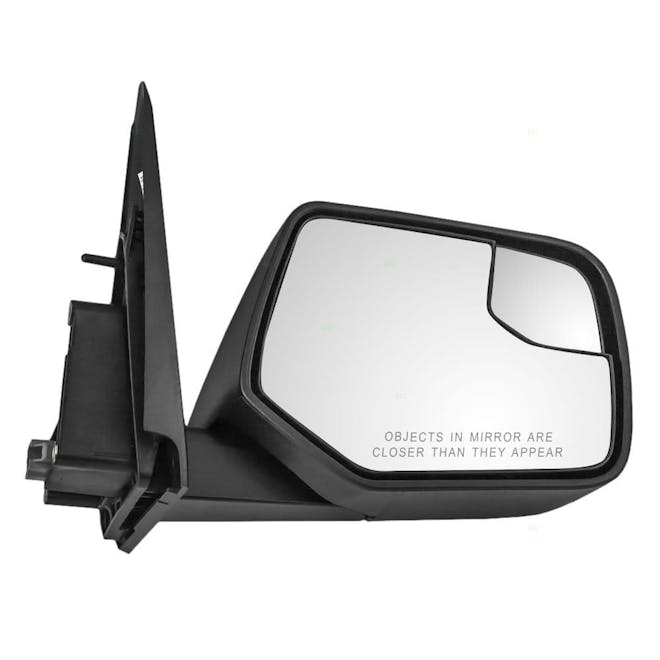 AUTOANDART Passengers Power Side View Mirror
AUTOANDART offers a variety of different mirrors. Each one is designed to match a vehicle's original.
Using Amazon, you can select the make, model, year, and color of your car.
That way, no one will even be able to tell that you replaced it!
Plus, it comes with a 1-year limited warranty. So, if it happens to break or fall off, you can get a new one in no time at all.


---
3/5
Best Slim Blind Spot Mirror
POMFW Convex Stick-On Rear View
This stick-on mirror adheres directly to your convex mirror. The wide-angle convex panel allows you to see far more than you would otherwise.
The nice thing about buying separate panels it that they suit every vehicle no matter the make or model.
It's super easy to install (takes literally 5 seconds). And, it comes in a 2-pack, so you'll have one for each of your side view mirrors.
---
4/5
Best Convex Blind Spot Mirror
SimenMax Rose Gold Frameless Convex Rear View
Another stick-on blind spot mirror, this one has a rose gold tint to it. Perfect for luxury vehicles or anyone who wants to add some color to their convex mirrors.
Despite the fact that they have a tint, these mirrors are street legal and up-to-code.
Your vehicle will look as stylish and ever with these mirrors. And it will be a safer drive, too!
---
5/5
Best Suction Cup Blind Spot Mirror
Best Suction Cup Blind Spot Mirror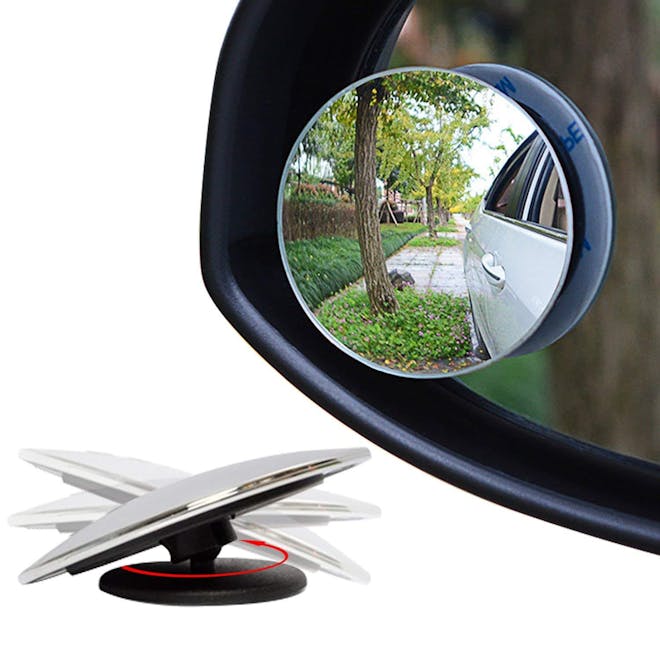 Not everyone wants an adhesive mirror panel. After all, it can leave some sticky residue on your rearview if you ever decide to remove it.
That's why Ammper makes theirs with an airtight, suction cup mechanism that allows you to stick it on without the messy adhesive.
One great feature of Ammper's mirror is that it can rotate 360 degrees, making it easy to see your surroundings in any situation.