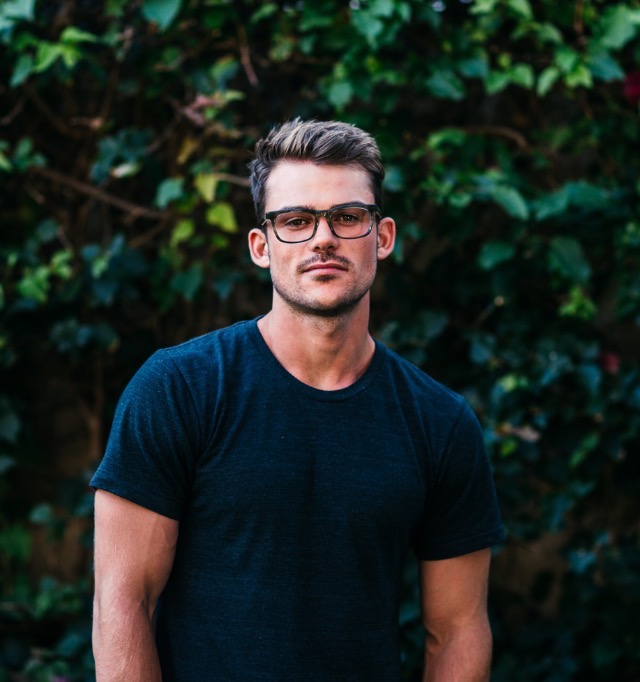 By John Linden
Interior design, furniture design, lover of all things chic in home decor.
Looking for an awesome blue mirror for your space? You're in the right place. This article will show you 5 of our most popular mid century mirrors that have blue glass, blue mirror, and blue accents.
(Looking for a Mid Century mirror that isn't blue? Here is our general Mid Century collection of wall mirrors.)
Let's do this!
3 Tips For Decorating You Space With Blue
Cool with cool – blue is a cooler tone so it matches well with most other cool tones, including silver, pale purple, and green.
Go softer in larger spaces – blue can look great in its vibrant shades, but painting an entire space using a vivid blue can backfire – A softer, blue/grey is a better choice, especially if you are not working with a designer.
Blue tile – blue tile looks great and is widely available – I don't know why, but when looking for kitchen/bath tile you will find a million shades of blue. A personal favorite is Cle Tile
Looking for more tips? Here is an article about the best practices of color coordination
Trapezoid, Geometric Wall Mirror. This piece is part of our reproduction, MidCentury Modern mirror set. Each piece echoes the vibe, form, and color of the MidCentury era. We've drawn inspiration from the famous designers of the period, including Eero Saarinen and Milo Baughman, two of my personal favorites.
Currently this mirror is only available via custom order. Contact john@mirrorcoop.com for details.
The Bailey – A Midcentury Modern Mirror
Our round pieces are definitely some of the most popular and the Bailey is no exception. The light blue mirror and clear viewing mirror combination make this mirror a must for any beach house or pool house.
Currently this mirror is only available via custom order. Contact john@mirrorcoop.com for details.
The Beatriz – An Artistic Wall Mirror
If you look closely you will see the zigzag white pattern on the surface of the blue glass. This mirror is definitely now for every interior, but each piece we've made has been a special touch.
If you are looking for a statement piece — or something out of the ordinary — this is a great choice.
This mirror is only available by custom order. Please contact me for more information.
The is our classic Midcentury mirror, inspired but the Fontana Arte pieces of the 1950s and 60s.
The true blue is close to a 19-4245 Pantone.
This mirror is a great decorative touch for a foyer or bathroom.
The blue glass perimeter reflects a blue light, which creates a subtle, cool ambiance.
The Blues – a Two-toned Wall Mirror
This piece has two tones. When you look at the mirror from one direction, it's blue.
When you view it from another, its purple. This mirror took 18 months to develop, since the technique for this color was brand new.
This piece is best as a statement piece. Contact me john@mirrorcoop.com for more details.
The Bella – one of our favorite blue glass mirrors
Bella is a good name for this piece — simple, elegant, and a true 1950s throwback.
We were inspired by the streamline forms of the 50s when we designed this mirror, as we looked to create a piece that truly replicated the vitralite mirrors of the era.
We also have a blue mosaic version of this mirror you can see here

The Sofia – The Essential Blue Glass Mirror
The Sofia has been featured all of the internet and in some very chic interiors — an for good reason.
Its our minimal masterpiece. With a cool blue finish, frameless background, and unique flair, you can't go wrong.
See This Mirror for Sale on Our Etsy Page
The Best Blue Wall Mirrors
With the guide above, hopefully some of you can find the perfect blue wall mirror.
If you are searching for the perfect wall mirror, check out of collection of the best wall mirrors.
Anyhow, if you have suggestions, ideas or reviews of your own, please email me
I'm john@mirrorcoop.com. Until next time!