For any of you who have tried to shave in the shower, you know that it saves time & makes for a cleaner shave. The only real problem is that half the time you can't see what you are doing.
Get a fogless shower mirror and you'll never have that problem again. See my picks below
Our Favorite Fogless Shower Mirrors Explained
Here's a little about our favorites, including what makes each special…
1/6
suction cup shower mirror
suction cup shower mirror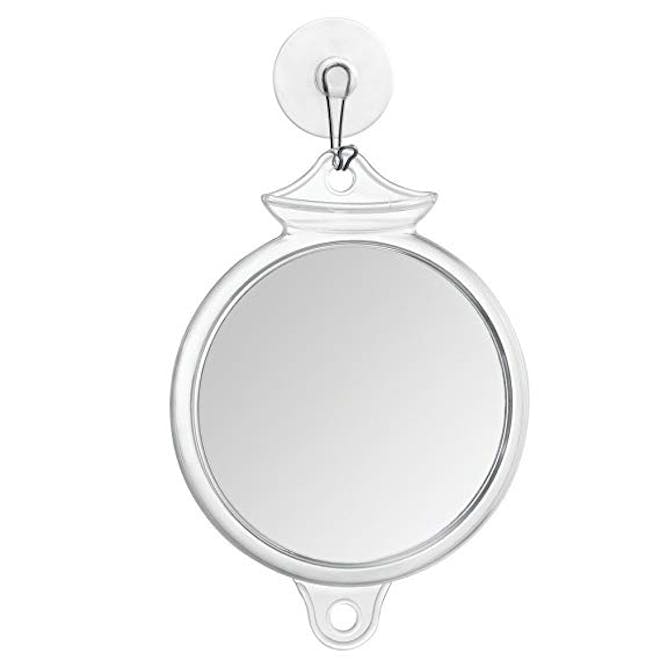 This round six inch fogless shower mirror is ideal for small spaces and comes with an easy to install option with a suction cup.
What We Love
Price is great, under twenty dollars.
Comes with funnel around it to put hot water in to help prevent fogging.
Very simple design that makes a quick no fuss installation
Things to Look Out For
With the design being mainly plastic, the ability for it to remain in good shape with hot water constantly running through it is detrimental to the product. Plastic warps and breaks down
---
2/6
simplehuman shower mirror
simplehuman shower mirror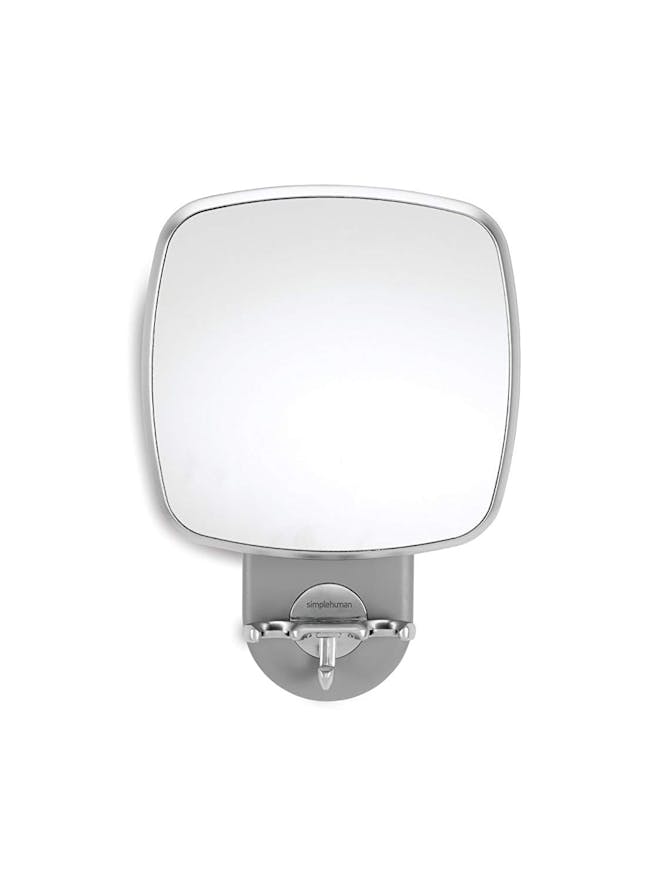 This is an easy to install, fogless, shower mirror is easy to install to any shower with the adhesive strips and silicone adhesive provided. Has the ability to pivot in many different ways which is great for shaving and grooming. Comes with the convenience of a razor hook.
What We Love
Lightweight and plastic which is great for durability and less chance of falling off the wall.
The price is great which is refreshing because the mirror looks to be good quality.
Large mirror area for the ability to see what you are doing easily.
Things to Look Out For
The fog free effect does not last as it should
With it being plastic, more susceptible to it breaking after time has gone by
---
3/6
shower mirror
shower mirror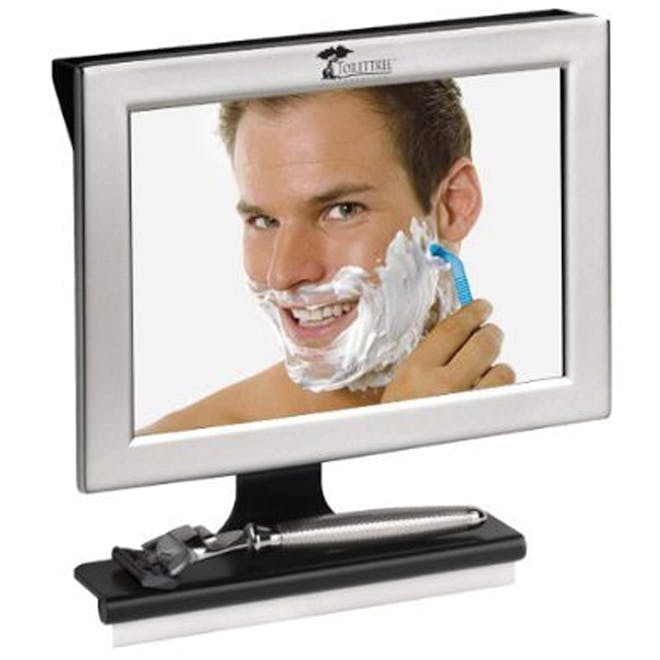 Toilet Free Products Shower Mirror
This fogless shower mirror is designed for those who prefer to shave in the shower. This easy to install mirror is great on any shower surface and comes with two sided take. Adding hot water to the water chamber ensures the mirror will not fog during use.
What We Love
The mirror does not require difficult installation, it comes with waterproof double sided tape.
Great value, it is a tilt mirror as well and costs $29 bucks with a ten percent off option as well.
Things to Look Out For
Having to keep removing the mirror in order to fill the water chamber
There is no way to drain the water chamber so mold and soap scum can form in the bottom
The mirror is not made well, there is a warped appearance which can make it difficult to use.
---
4/6
fogless shower mirror
fogless shower mirror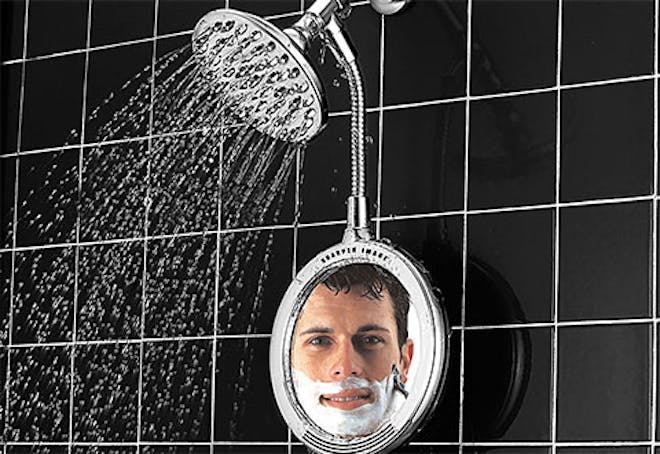 Sharper Image Fogless shower mirror
This dual sided mirror that is heated and fogless is great for those who prefer shaving in the shower. No tools are needed to install this handy mirror and will be able to attach to any shower arm. Also come with a razor holder.
What We Love
Easy installation with no tools needed is a huge plus.
Also has a magnification mirror
Things to Look Out For
Razor holder is not a universal fit for all razors, so they can keep falling through the holder.
---
5/6
shower mirror for shaving
shower mirror for shaving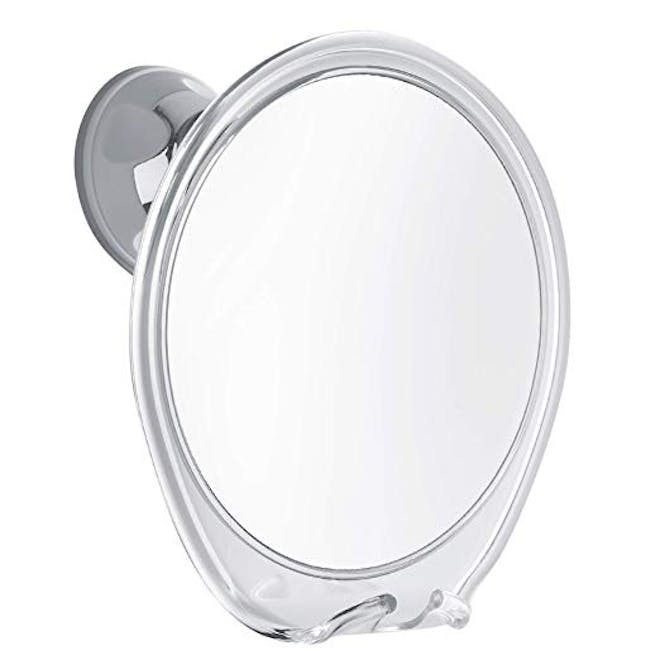 Jessica Alba Brand Shower mirror
6″ round fogless shaving mirror that is great for many uses. Easy to install mirror comes with a heavy duty suction cup that easily attaches to multiple services and does not move. This mirror also rotates 360 degrees which is great if you are applying makeup or doing hair.
What We Love
This product comes with a simple suction cup without having to put warm water in a tank
Price is great about 20.00 and even has a 5 percent discount on top of that.
versatility is great, can use out of shower as well.
Things to Look Out For
While suction cups are great, they do not last for the long term
The mirror is not a flat mirror, it is concave and plastic, so it does not work well as a mirror
---
6/6
large shower mirror
large shower mirror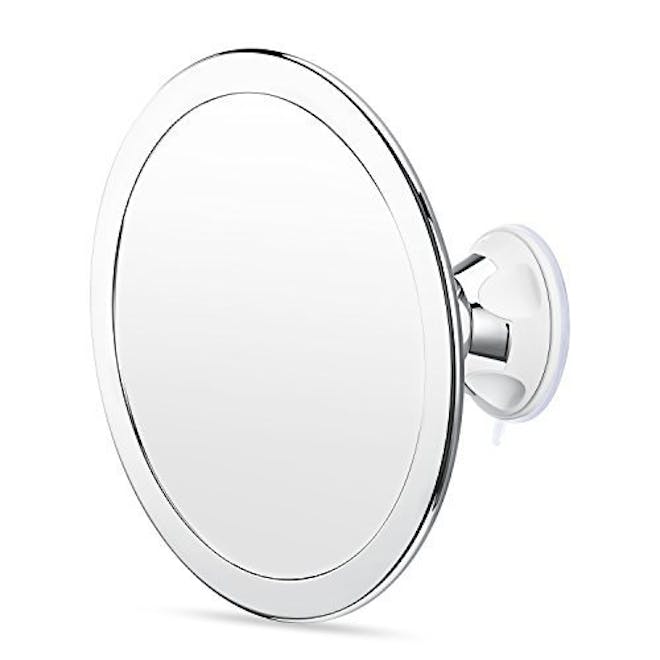 6.5″ round fogless, easy to mount mirror for the shower. Has a chrome finish with a razor holder as well.
What We Love
The mirror is very clear, not the warped appearance that other shower mirrors have.
Things to Look Out For
The item is out of stock with no idea when they will have it again for purchase.
There is no price listed for the item, so no way of knowing if it would be something worth waiting for.
---
Last Updated on