Melton Round Mirror by Uttermost
Uttermost is an upscale design manufacturer specializing in furniture, wall art, and other home decor items. They cater to a specifically elegant clientele who love the style and poise of Uttermost products.
This company has a fantastic selection of mirrors. If you're looking for a truly well-crafted mirror, Uttermost might have something that fits your home perfectly.
Best Uttermost Mirror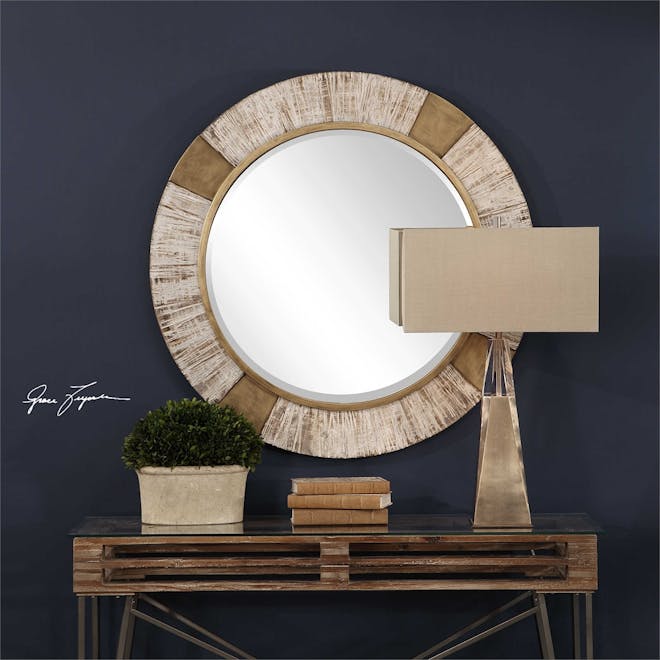 This round mirror has a rustic style that's very much "in" these days. With a weathered round frame adorned with antique gold leaf, this mirror is sure to be a standout in any home.
Like all of Uttermost's products, it's made from high-quality materials. This frame is sculpted from solid fir that's sure to last for decades.
The Best Uttermost Mirrors Explained
Here are three more of my favorite mirrors from Uttermost, including a little about what make each special.
2/4
Tall Mirror
Tall Mirror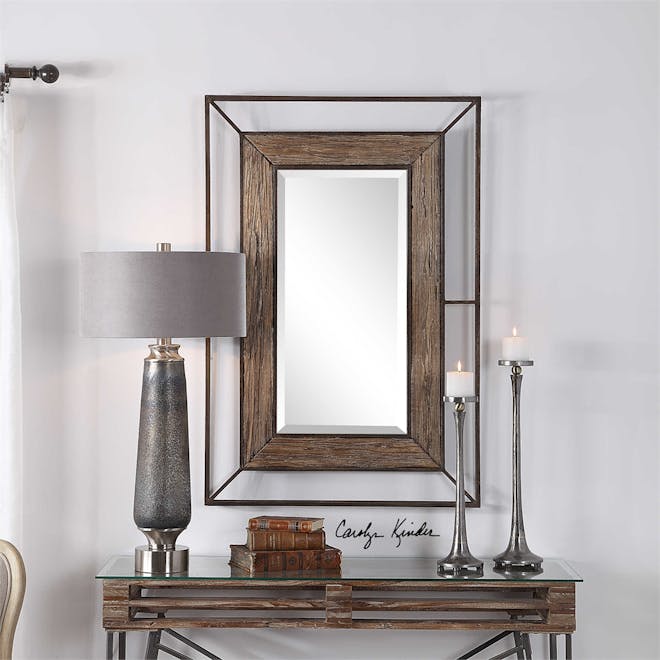 The great thing about Uttermost is that many of their designs are unlike anything you'd find somewhere else. Their Ward Mirror is a great example.
This mirror has a hand-forged frame that's adhered to the perimeter of a natural wood frame. It's both rustic and industrial, making it a perfect fit for any loft-style apartment or farmhouse-style home.
---
3/4
Oval Mirror
Oval Mirror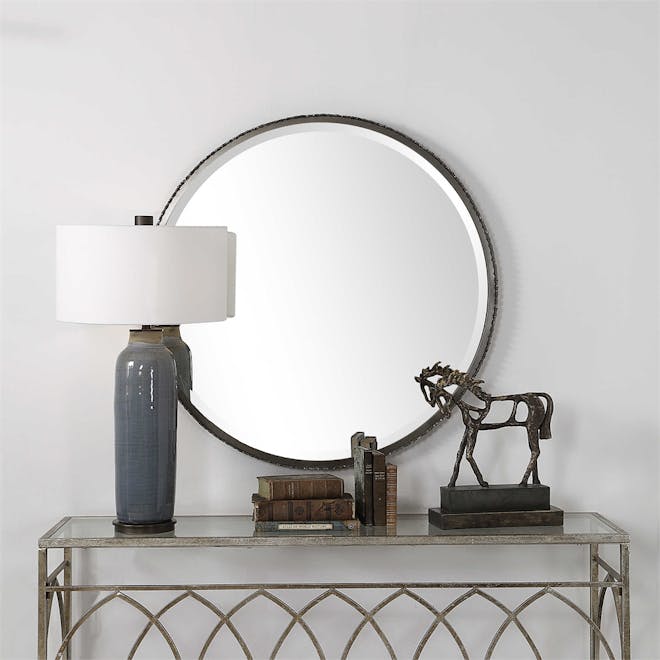 Another unique design, this mirror is adorned with hand-cut metal dowels. The dowels are adhered to the outer frame, giving this mirror an experimental and dynamic feel.
Weighing in a 43″ pounds, this isn't the mirror for every wall, You'll need some strong studs or reinforcements to hang it. But, once you figure out the hanging situation, you'll find that this mirror is a great addition to your home.
---
4/4
Bathroom Mirror
Bathroom Mirror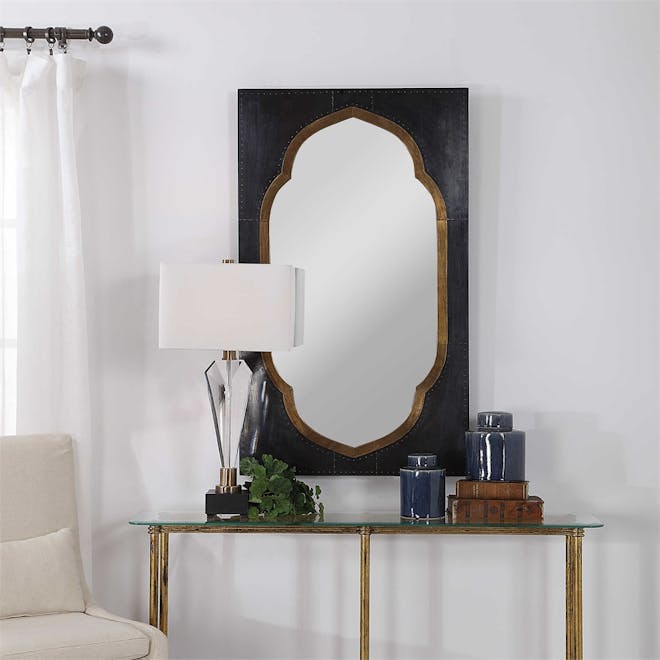 This mirror is inspired by Moroccan designs. It's unique shape is constructed out of wood and adorned with copper sheetmetal. The entire piece is finished with a bronze patina that adds to the overall aura of the piece.
Like a lot of Uttermost's products, this one is versatile in the sense that it can hang vertically or horizontally. Either way, it looks fantastic!
---