We may earn compensation through affiliate links in this story.
The first thing to look for when purchasing a new mirror is the quality of light that it provides. A good vanity mirror will provide enough light to see every detail of your face while also being diffused in such a way that it never blinds you. Some mirrors enhance natural lighting with an additional fluorescent bulb, so be sure to ask about this feature if you don't want any glare from overhead lights.
Next, be sure to check the size of the mirror itself and how far away you're going to be sitting while looking at it. Large mirrors are great for checking makeup or applying hair products but are often too cumbersome or too heavy on their own and require an expensive custom mount attached to the wall behind them.
Most mirror manufacturers will provide a chart based on your height to help you estimate how far away you should be sitting from the mirror. If in doubt, go with the manufacturer's recommendation to ensure that you can see all of your face at once.
A vanity mirror should also have an adjustable angle so that you can adjust it while sitting at your desk or standing up. This feature is especially useful if you're planning to use the vanity for makeup application rather than just examination.
Size and shape are also important factors when choosing a vanity mirror because a square or rectangular shaped mirror will give you a wider view than one that is circular or round.
For many people, a good vanity mirror is a necessity. I mean, how else are you supposed to get ready to go out at night?
And, there's no better way to take a good selfie than with a mirror surrounded by lights. It has the potential to turn an otherwise bland photo into one that looks like it was published in Vogue.
Because there are so many vanity mirrors out there, it can be hard to choose the right one. So, we've compiled a few of our favorites to help you find the best vanity mirror for you.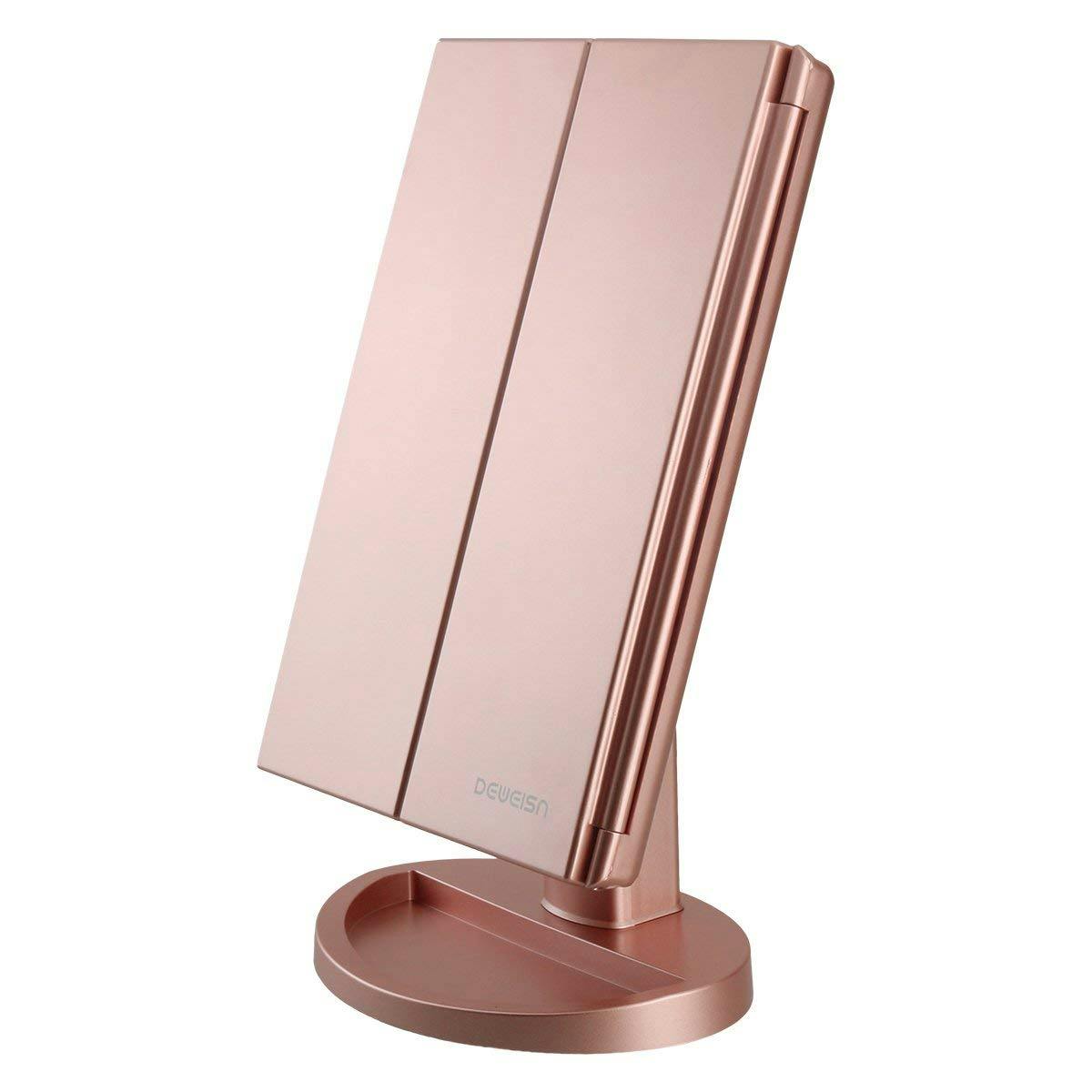 DeWEISN Richen DeWEISN Tri-Fold Lighted Vanity Makeup Mirror
The key to a good vanity mirror is lights…lots of lights. An arsenal of bulbs can help you see your reflection clear so that you can perfect your hair and makeup.
Although the Richen DeWEISN Tri-Fold Vanity is relatively small, it's packed with lights around the border. It has 21 dimmable LEDS that you can adjust to your liking.
And you don't even have to plug it in. It runs on 4 AAA batteries, which is perfect for travel.
---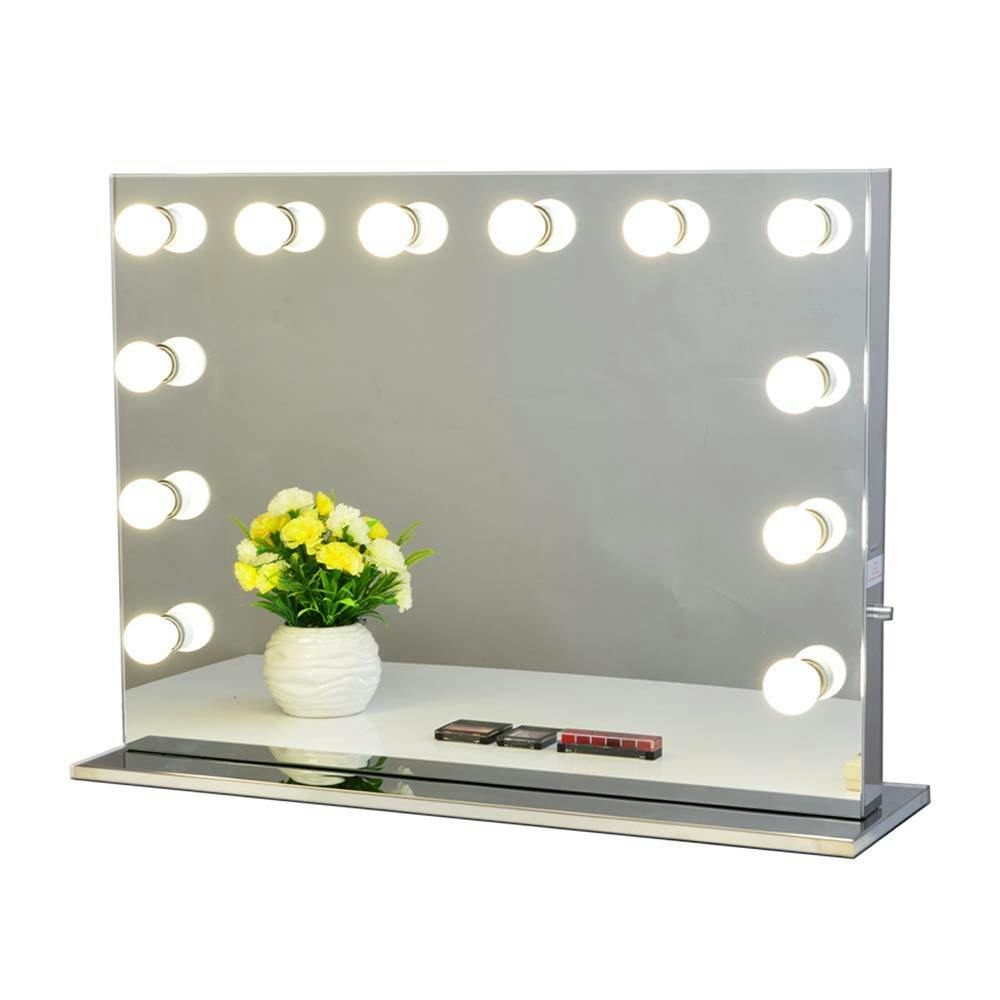 Chende Hollywood Style Makeup Dressing Table
This classic-style vanity mirror is along the lines of those used by Hollywood makeup artists. It's framed by 10 large LED bulbs that will provide all of the light you need. Its frameless design allows you to stand it up directly on your desk.
Because of this vanity's large size, it's probably not the best mirror for a bathroom. But, it would look great on your bedroom table.

---
The iHome Reflect PRO is a vanity mirror of the 21st century. Not only does it offer all of the traditional benefits of a makeup mirror, but it's also equipped with digital features.
This mirror includes Bluetooth audio features, a hands-free speakerphone, LED lights and a USB charger. It's also compatible with Google Voice and Siri.
In short, you can do your hair while you call for an Uber and listen to your newest playlist. Amazing.
---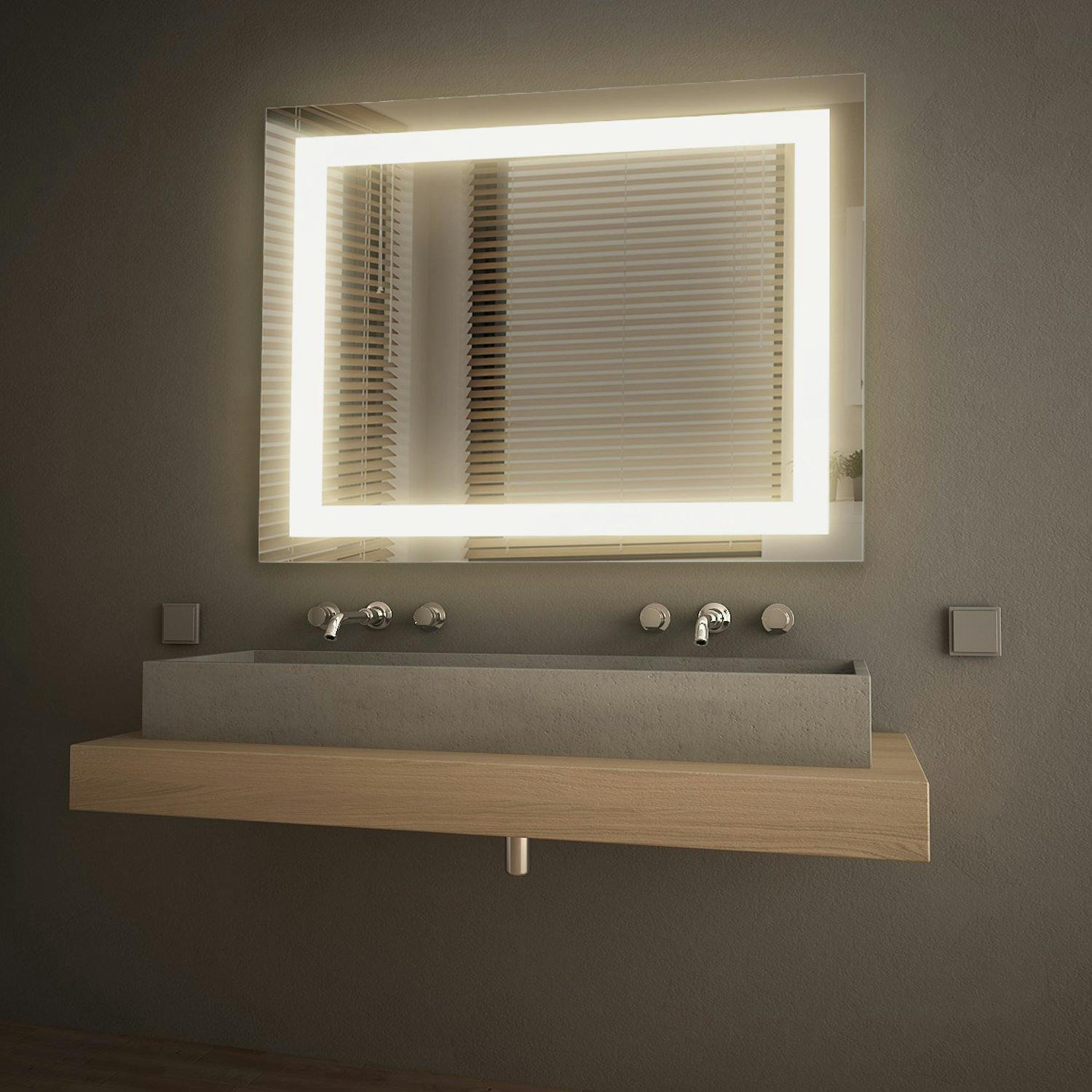 GetInLight LED Wall Mounted Lighted Vanity Mirror
This wall-hanging vanity is similar to a traditional, Hollywood-style mirror. Instead of classic halogen lightbulbs, however, this one is equipped with LED strips. It makes for a for a slick, contemporary design that looks just as good in a bedroom as it does in a bedroom.
Plus, it features an energy-efficient lighting system that conserves energy and will save you money in the process.
---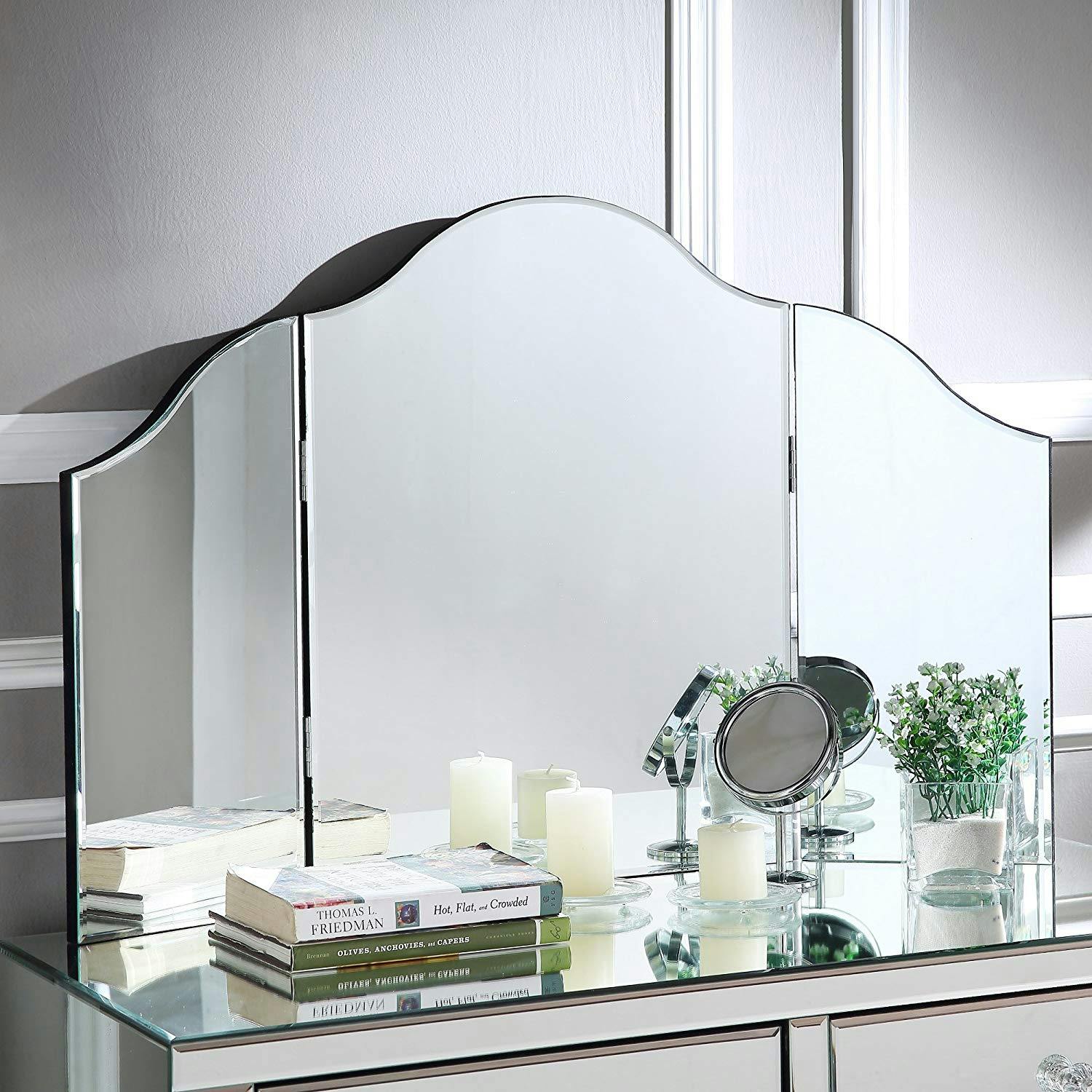 Inspired Home Home Giselle Tri-fold Tabletop Vanity Mirror
Not all vanities are decorated in lights. If you're looking for something a bit more subdued, there are plenty of options out there.
This tri-fold model by Inspired Home is a simple alternative to the glitzier options out there. It has an arch-top shape that would look equally as elegant in a midcentury style home as it would in an Art Deco ensemble.
---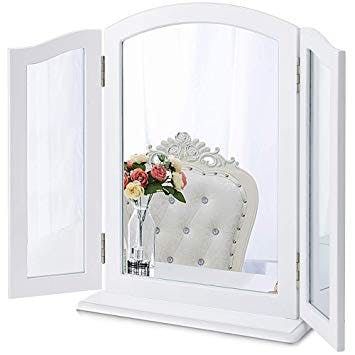 Chende Chende Large Tri-fold Vanity Mirror
Need a vanity that will fit in a small apartment? No problem!
This tri-fold mirror from Chende is a freestanding piece with collapsable doors. It's easy to open the panels when you need access to the reflective side of the vanity. Then, you can close them and tuck the whole thing away to save space.
The base is detachable, too, so you can hang the entire vanity on the wall if you'd like to.
---
What size mirror for a 48″ vanity?
When getting ready to install a vanity mirror that is 48 inches in length obviously choose a mirror that you like. The size of the mirror should not be larger that 42-44 inches in length so as not to overpower the room. From the top of your vanity to the bottom of the mirror, there should not be more than five to six inches.
Can a mirror be wider than a vanity?
The mirror should not be wider than a vanity because it will take away from the décor of the bathroom. It has the potential to become an eyesore
More Articles About Vanity Mirror
A few articles we think you will be interested in