A laser level is a great thing to have around the house. Even if you're not an expert carpenter, it can help you do basic tasks like hanging picture frames.
But, many people avoid buying one because they don't know how to choose.
That's why we've outlined this guide to the different types of laser levels.
Hopefully, this helps you find the level you need.
Best Laser Levels
And a little about what makes each special…
Editor's Choice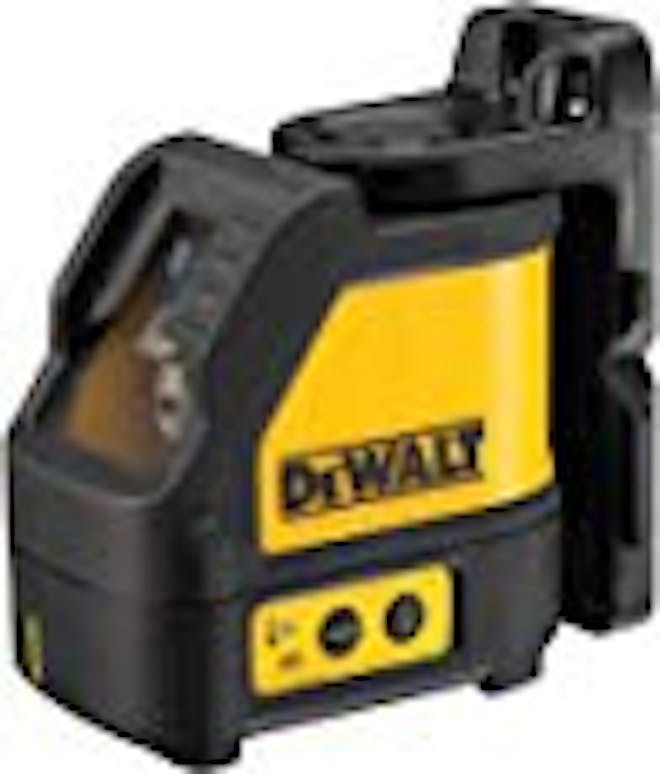 This self leveling laser by Dewalt offers a bright projection crossing vertically and horizontally.Has a pulse mode that has a detector with use.Also features a magnetic pivoting base. Very good accuracy as well.
Pros
Achieves a level of accuracy that cannot be compared with a regular bubble level.
The versatility for projects is great making the investment in this tool well worth the purchase.
Made with durable material and as with any Dewalt, built to last.
Cons
Issues using the laser during the day because it is difficult to see.
Concerns with the laser being accurate on arrival and maintaining accuracy over time.
When I got it the batteries were completely dead. Didn't work when it arrived. Very disappointing.
5/5
Best Laser Level for Home Use
Best Laser Level for Home Use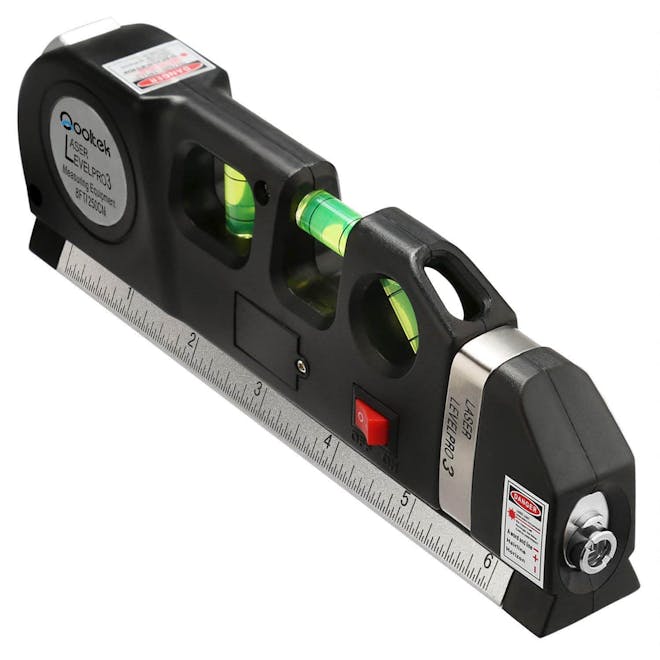 Qooltek Multipurpose Laser Level
Laser levels were invented for (and popularized by) commercial contractors and professional builders.
But, they can be very useful for DIY projects around the house.
For all the DIYers out there, we recommend this multipurpose tool from Qooltek. It's a battery-operated device that has an 8-foot measuring tape attached to it.
Very easy to use and inexpensive, too.

---
4/5
Best Laser Level for Construction
Best Laser Level for Construction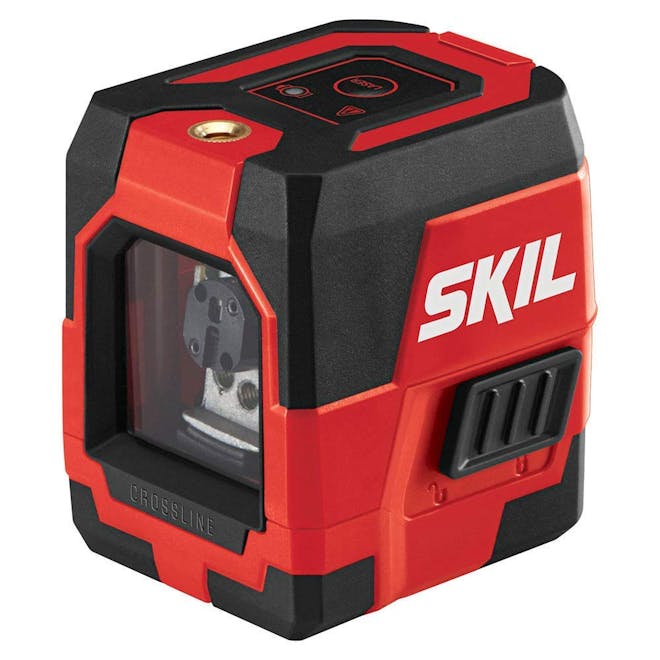 If you're a pro builder and plan on taking your level out on the job, you're going to need something heavy-duty.
I mean, no one wants their level to break when it's dropped or when something falls on it.
Our pick for construction workers is the self-leveling laser by SKIL. It's got a sturdy case, an extra clamp, and is rechargeable.

---
3/5
Best Laser Level for Hanging Artwork
Best Laser Level for Hanging Artwork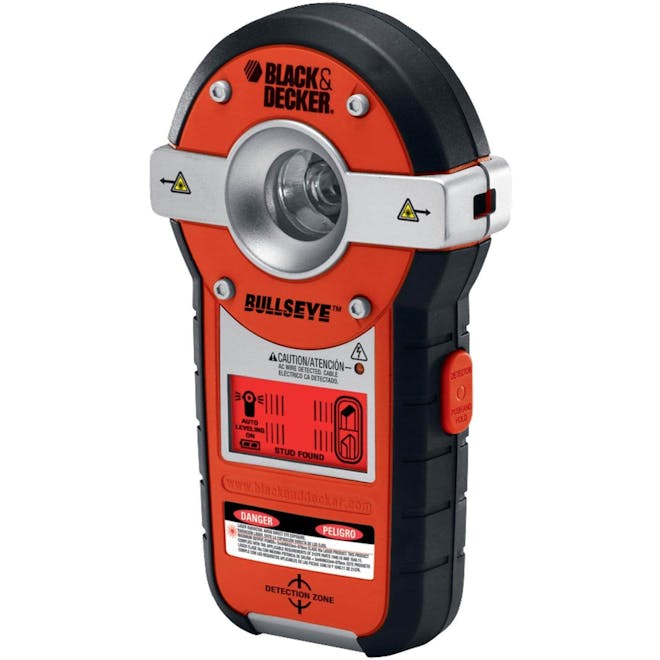 Black+Decker BullsEye Auto-Leveling Line Laser Laser
A level is crucial when you're hanging artwork. No one wants their framed photographs or paintings to hang crooked.
Black+Decker's BDL 190S Bullseye is popular among art handlers, museum workers, and other people who hang artwork for a living.
Not only does it project a precise line, but it also features a stud sensor. So, you can use it to locate the studs in the wall where the art will hang.

---
2/5
Best Laser Level for Plumbing
Best Laser Level for Plumbing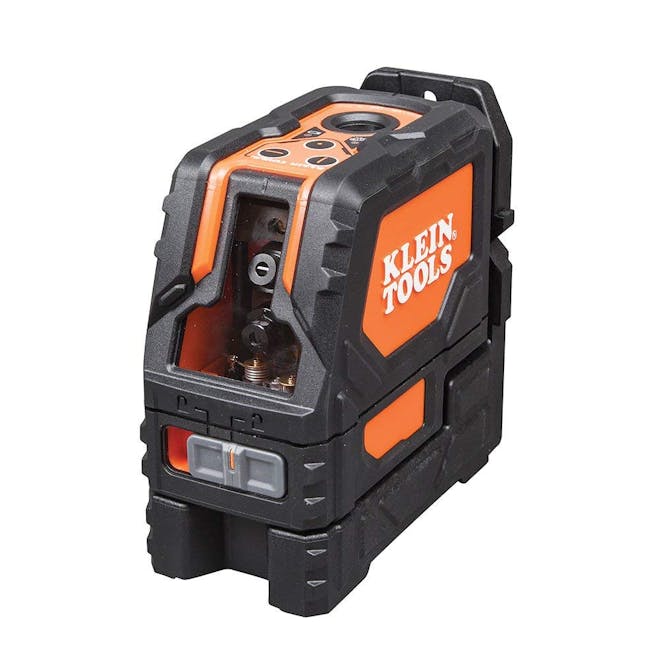 Klein Tools Laser Level with Plumb Spot
Plumbers use laser levels when installing pipes to ensure that everything is hung properly.
But, oftentimes, they're working inside the wall (instead of on it), and they're usually working at weird angles.
Klein Tools has designed this level to make their job easier. It provides horizontal and laser lines to identify overhead hanging locations. And, it's water/dust-proof, so plumbers won't have to worry about ruining their tool.

---
1/5
Best Laser Level for Tile
Best Laser Level for Tile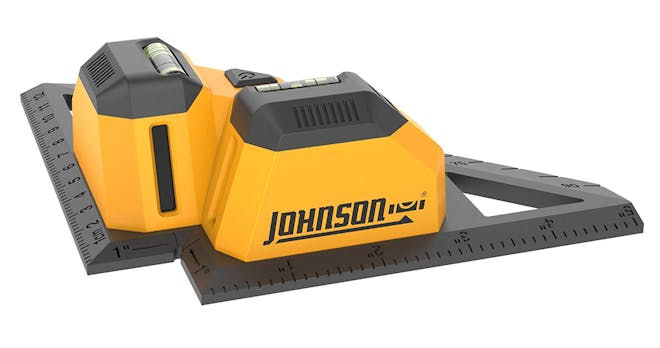 Johnson Level & Tool Flooring Installation Laser
NOTHING is more frustrating than installing tiles (except maybe finding a crooked on when you're done).
That's why professional tile installers always keep a floor level on hand. This tool projects two perpendicular lines that help you to install tiles at a perfect 90 degree angle.
Our favorite is Johnson's Flooring Installation level, which is relatively affordable and very easy to use.

---
Research / Frequent Questions
How Accurate Is A Laser Level?
Laser levels are unbelievably accurate. This is one of the reasons why they're so popular among carpenters, furniture makers, and other artisans.
A good laser level is able to get within 1/16th of an inch for ever 100 feet measured. For smaller measurements, it's 100% accurate almost all of the time.
But, this only applies to high-quality levels. If you buy one at the dollar store, you can't expect the same results.
Do Laser Levels Work Outside?
Yes laser levels can work outside. You will have a pair of glasses that come with the laser level set
How Do Rotary Laser Levels Work?
They are mounted on a tripod if needed. Once you have it leveled the rotary laser will shine around the whole room because of the spinning head. If you get to the limits of the level you can also wear special glasses that will help you see better.
Last Updated on