Full length mirrors are essential when you are trying out an outfit, getting ready to go out, or double checking before work.
Of all the mirrors we make, full length mirrors are of the most popular. Though they come in all shapes and sizes, below I've put together my favorite full length mirrors from Amazon.
I've included framed mirrors, metal trim mirrors, and backlit mirrors. Ready? Let's go!
Best Amazon Full Length Mirror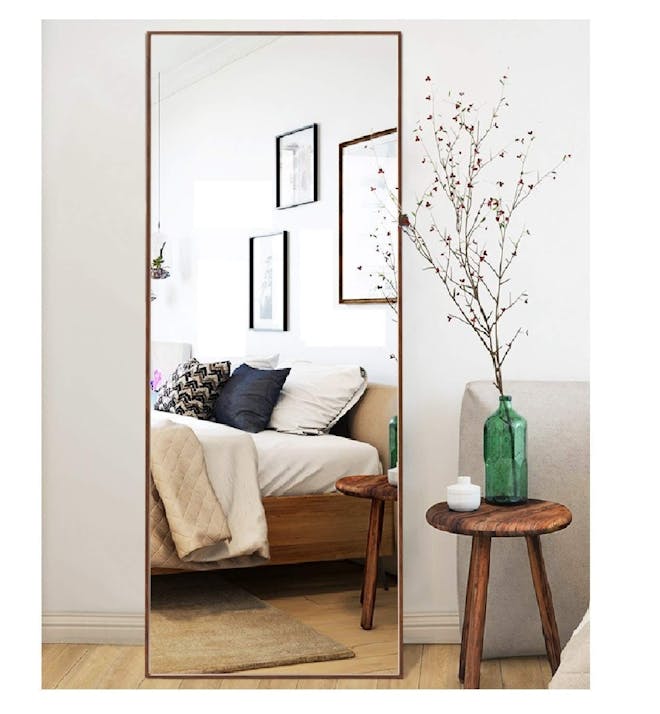 CrossRobbin Thin Frame Floor Mirror $125.00
65″ x 22″ floor mirror with minimal light brown frame. I love this mirror because it is so understated. One thing to look out for is finish matching the brown to other furniture in your room.
Our Picks for Amazon Full Length Mirrors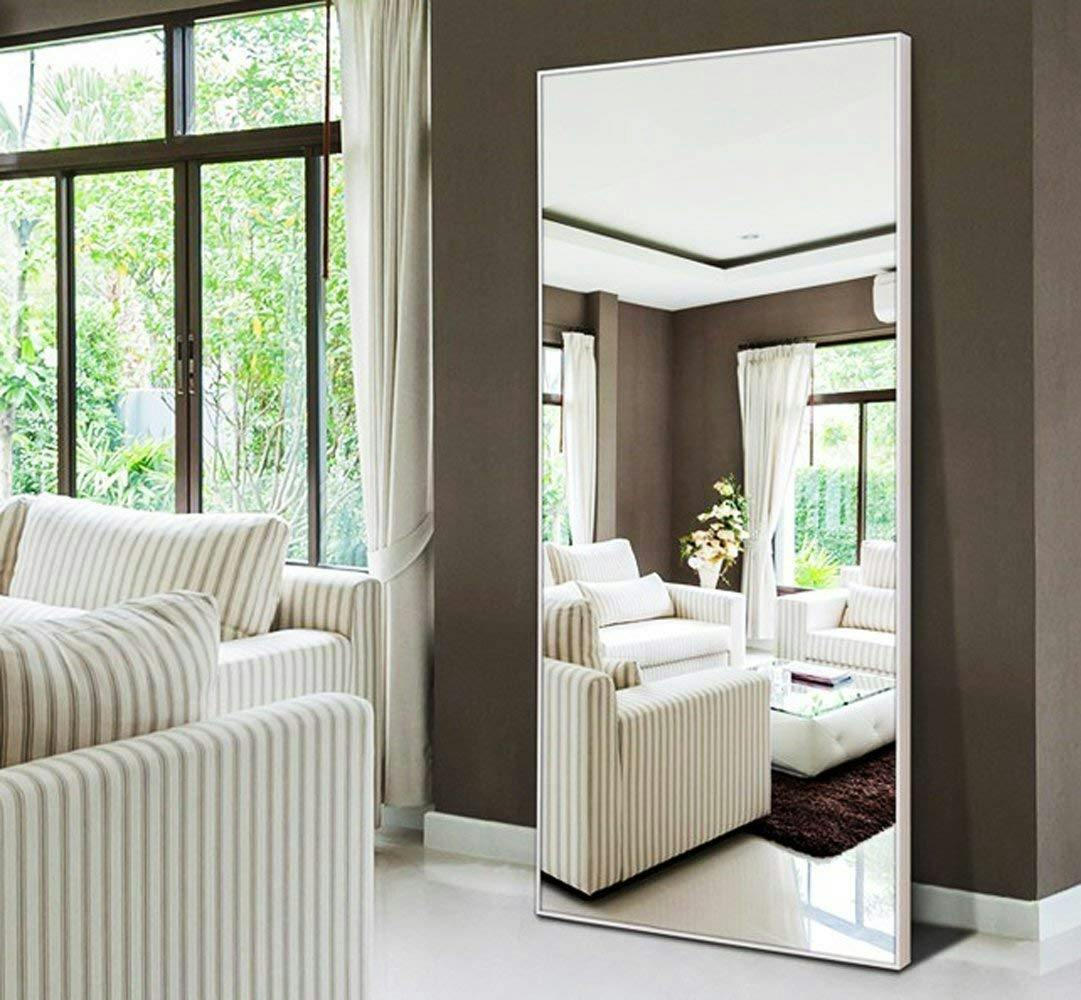 Hans&Alice Full-Length Bedroom Floor Leaner
The "floor leaner" is a classic mirror design. You can move it wherever you want without ever having to worry about mounting. So convenient!
This floor leaner from Hans&Alice is a sleek model that encapsulates every thing we love about mirrors. The slick, industrial frame and a big mirrored panel will look great in any type of home you put it in.
---
Best Black Framed Full Length Mirror
Best Black Framed Full Length Mirror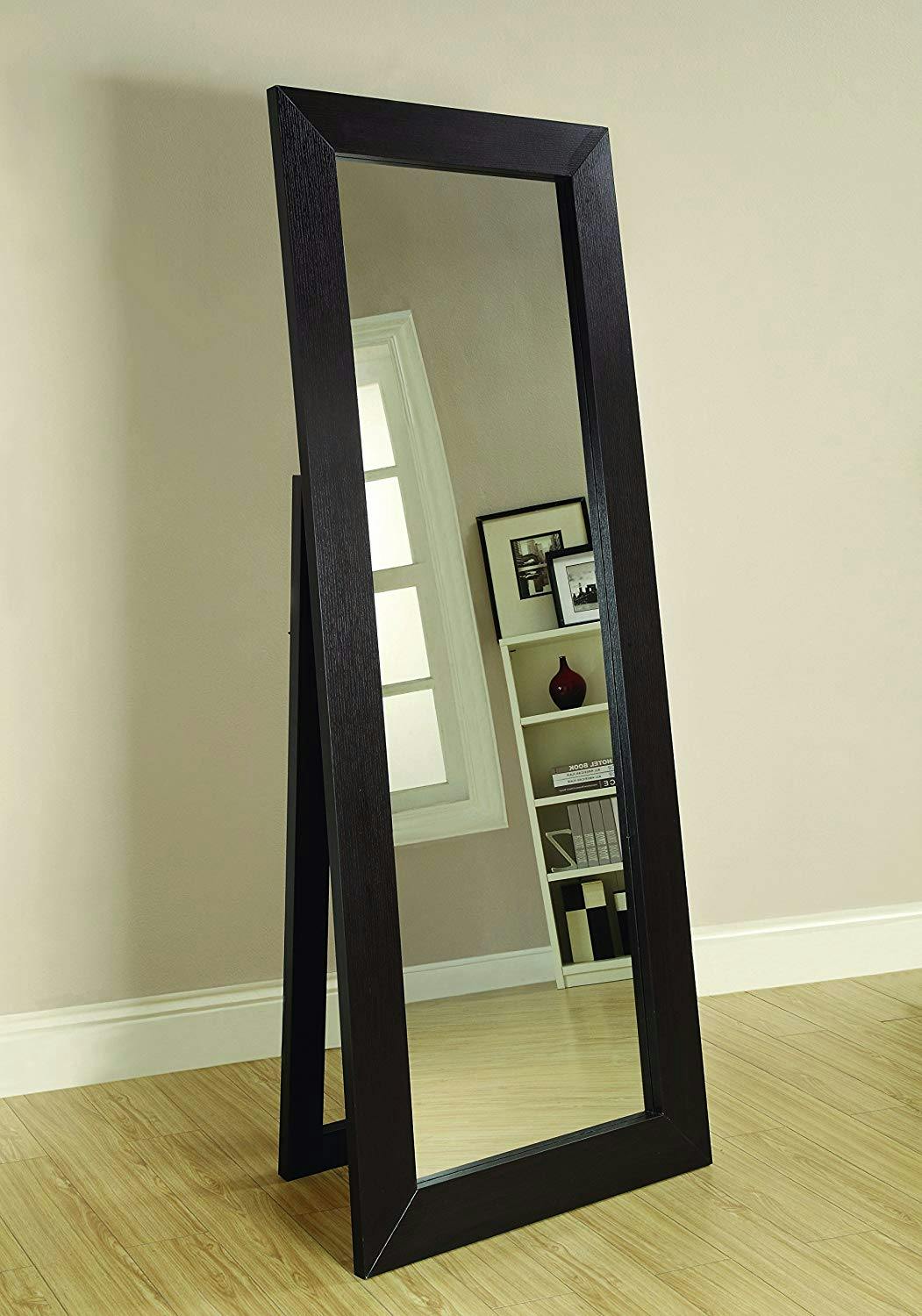 Coaster Home Furnishings Dark Cappuccino Beveled Frame Floor Mirror
It's great to have a mirror that you can lean up against the wall. But, sometimes it's nice to have one that stands up on its own.
This full-length piece from Coaster Home Furnishings gives you the best of both worlds. If you want to lean it, you can. But, if you want it to stand up, you can have that, too.
It also comes with a hanger on the wall, so you can even mount it on the wall if you'd like!
---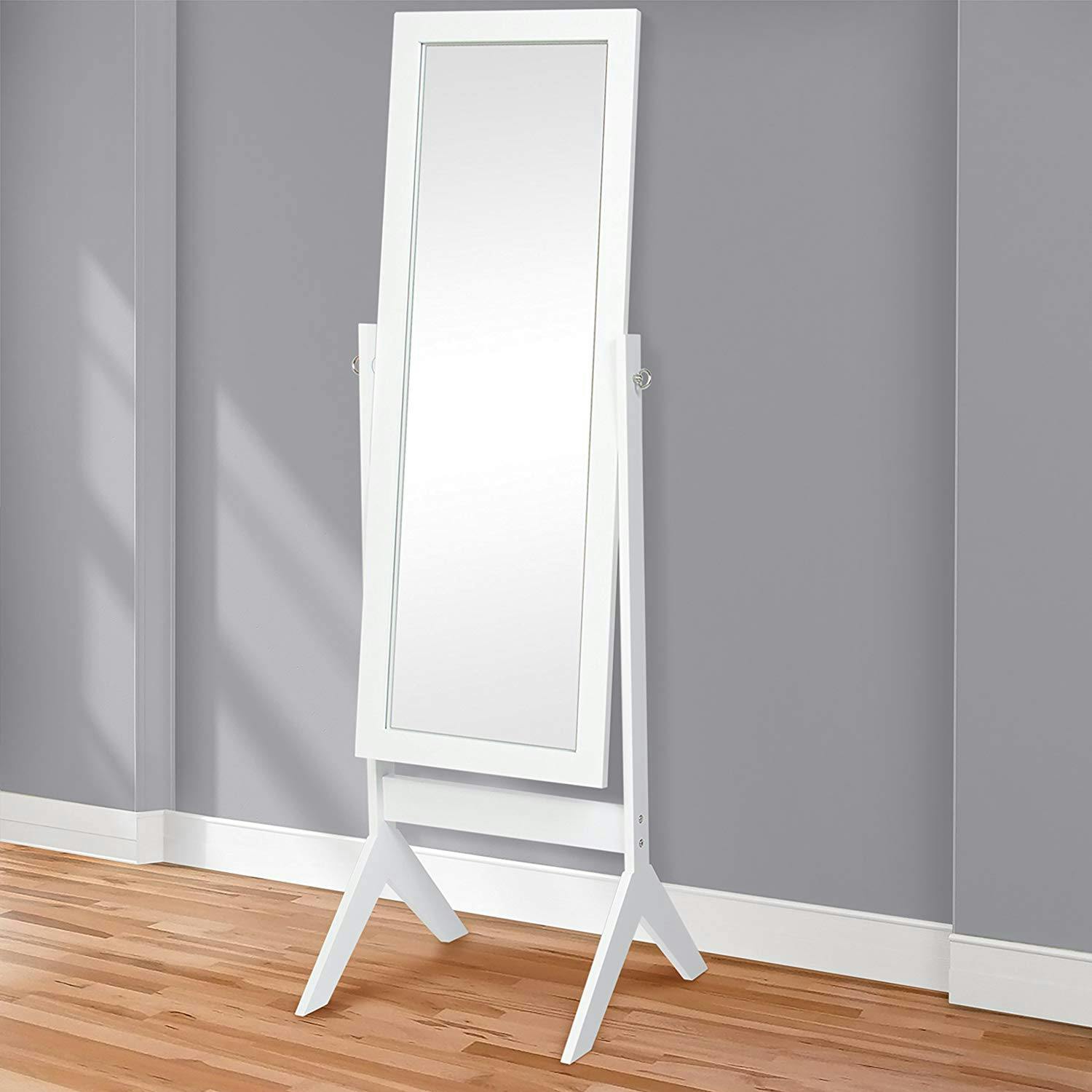 Best Choice Products Standing Cheval Mirror
Some of the full-length mirrors on Amazon run a bit pricey. But, there are plenty of affordable options on the site, too.
This freestanding, rotating mirror is available for $50. It could be great for anyone who wants to adjust the lean of their mirror to get a better look at their reflection.
You'll have to assemble the mirror together, as it comes in parts, but once you do that it's nice and easy to move around.
---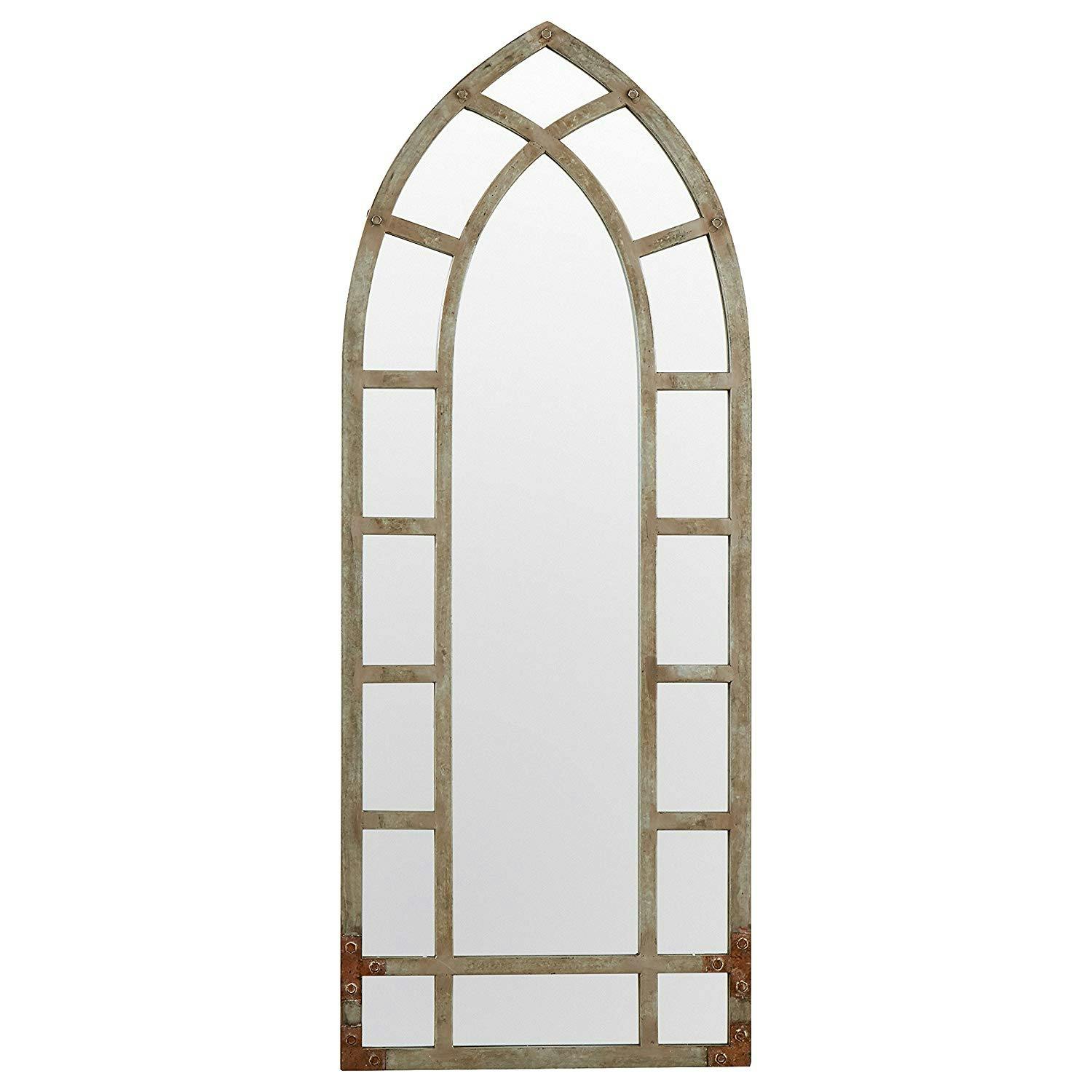 Stone & Beam Modern Arc Metal Frame Mirror
Looking for something a little less…straightforward? Well, this arc-shaped metal from Stone & Beam might better suit your tastes.
It's definitely not for everyone as the decorative metal frame might not look great in every home. But, if you have a slightly more rustic place or you're looking for something with a bit of character, this could be perfect for you.
---
Best Lighted Mirror
Best Lighted Mirror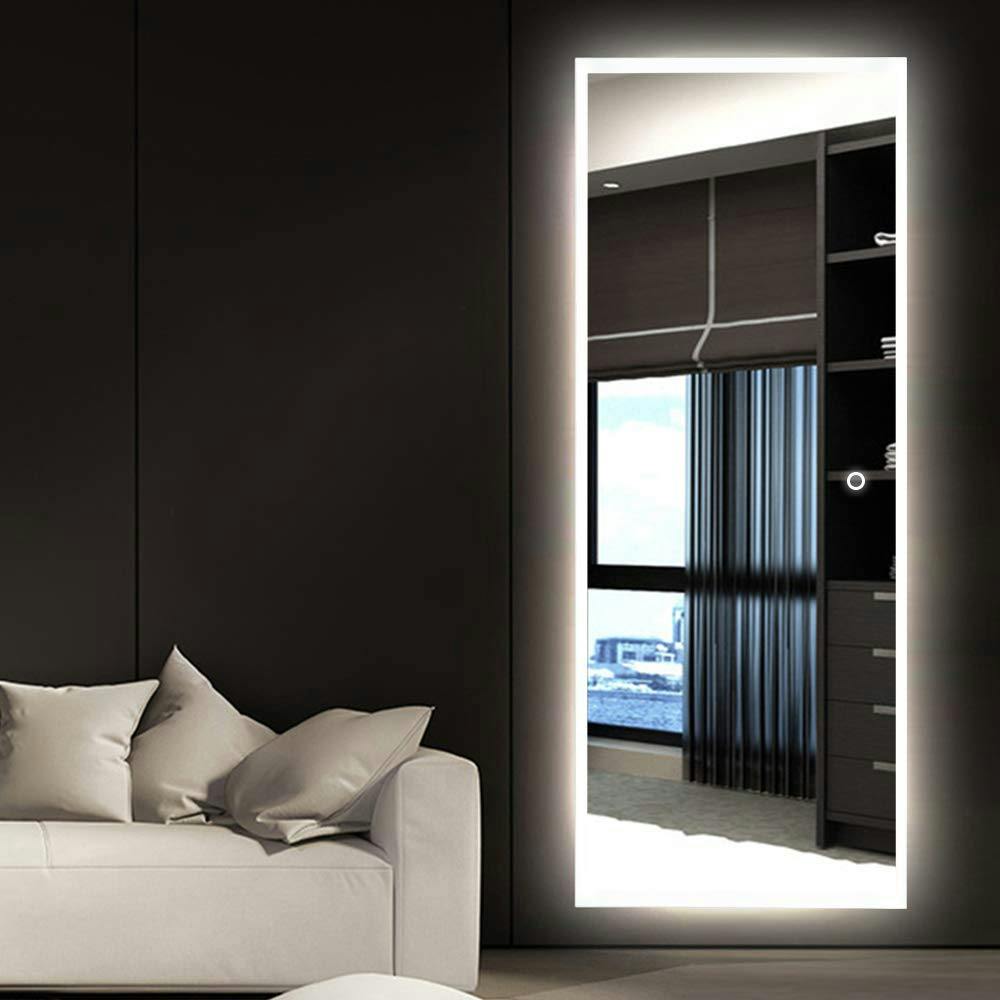 NeuType LED Oversized Dressing Mirror
LED mirrors are all the rage these days. Essentially, they're equipped with lights on the back that illuminate the reflection on the surface.
They generate nice, clear reflections that make them great for taking selfies!
Of course, LED mirrors run a bit pricey. This full-length mirror from NeuType, for example, goes for around $400. But, if you can afford it, it could make your life a little bit brighter.
---
5 More Full Length Mirrors from Amazon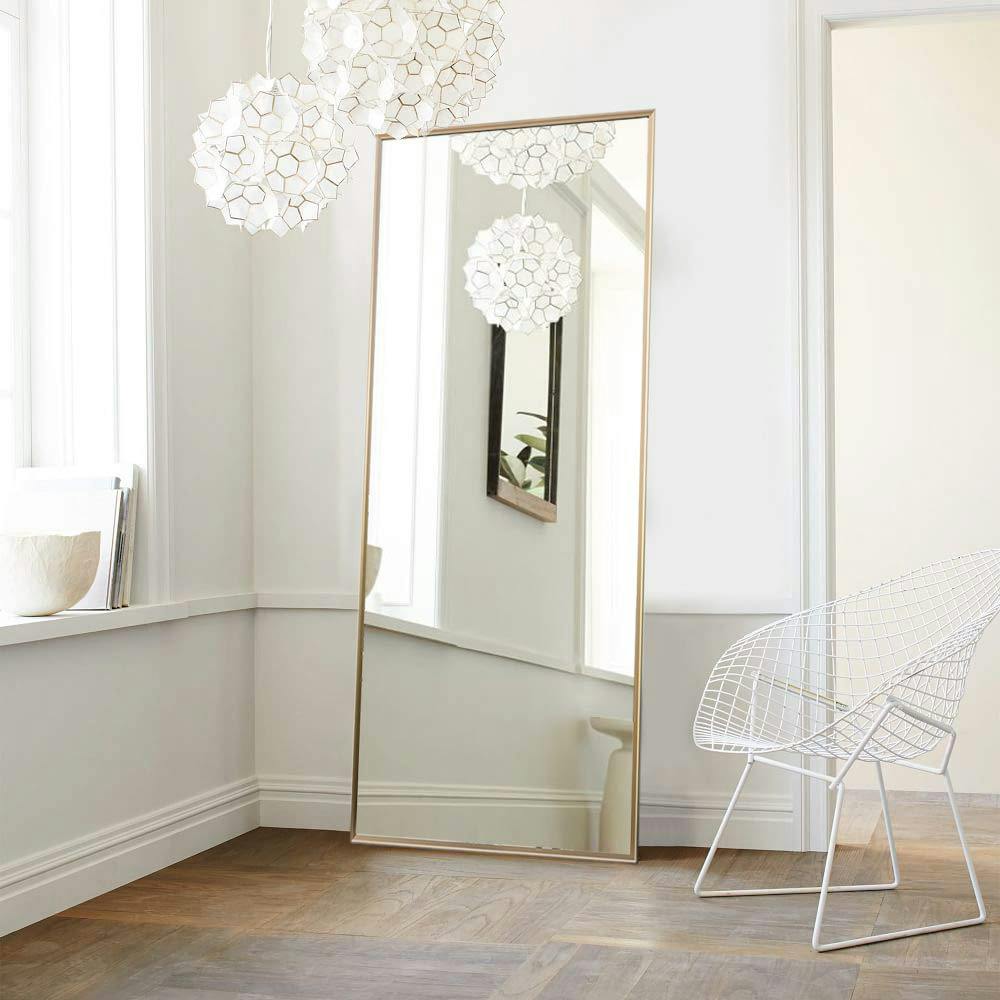 NeuType Full Length Mirror Floor Mirror
Large full length mirror with golden frame would look great in a contemporary space
---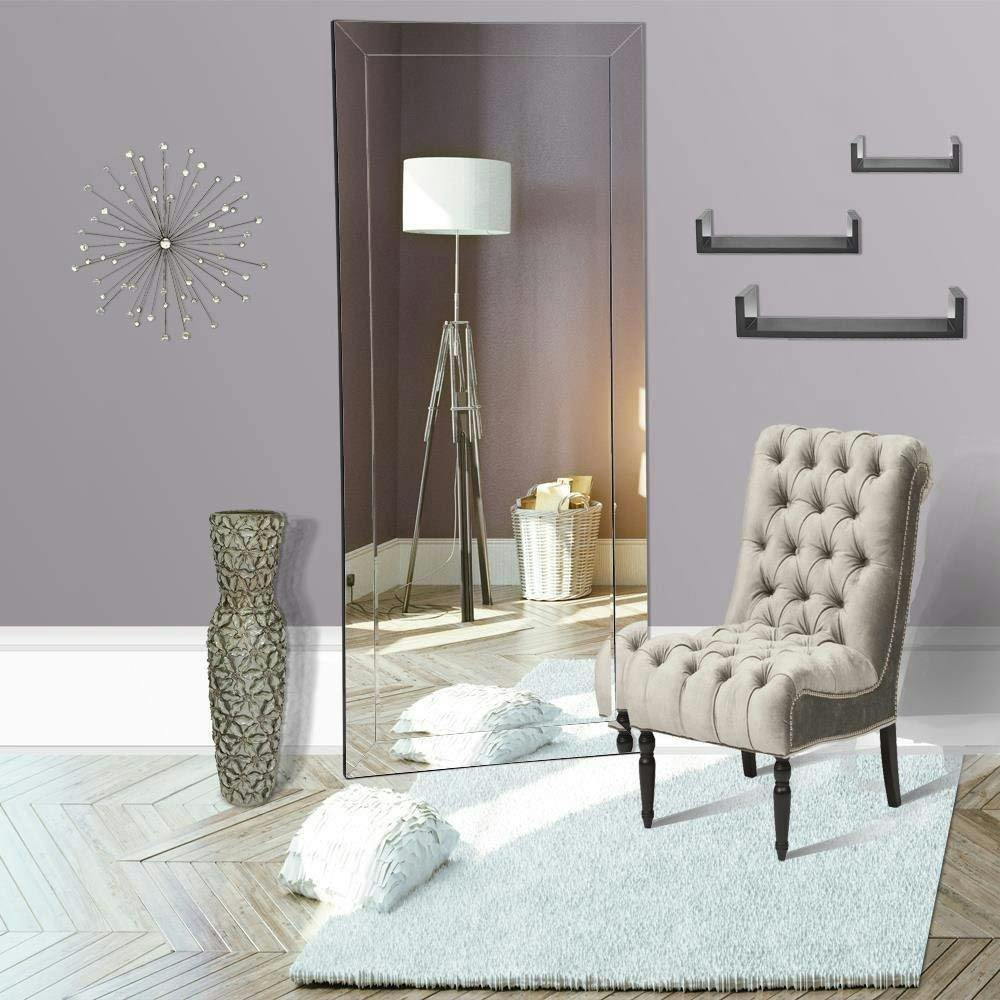 Naomi Home 70″ x 30″ Beveled Mirror
Beveled leaning mirror with minimal style for a contemporary space.
---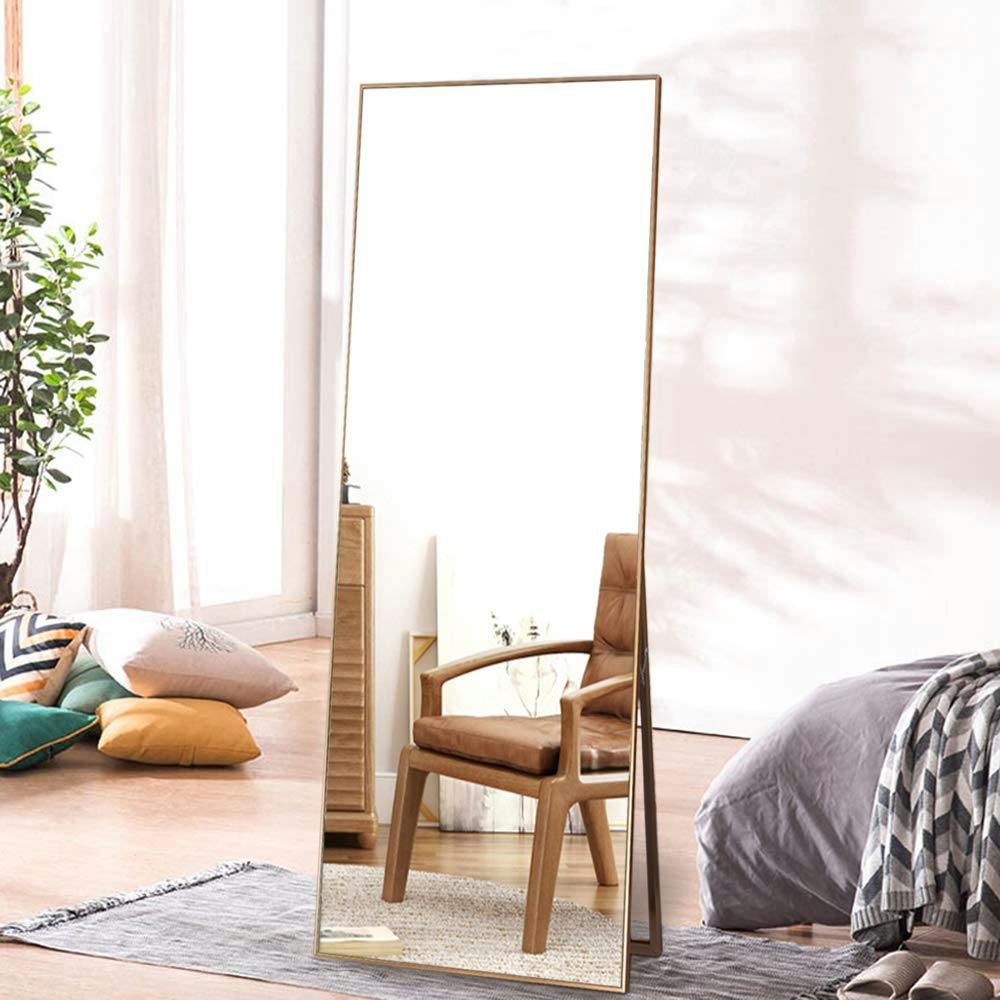 OXNO Full Length Large Floor Standing Mirror
Standing floor mirror that would work well for trying on outfits while getting ready to go out.
---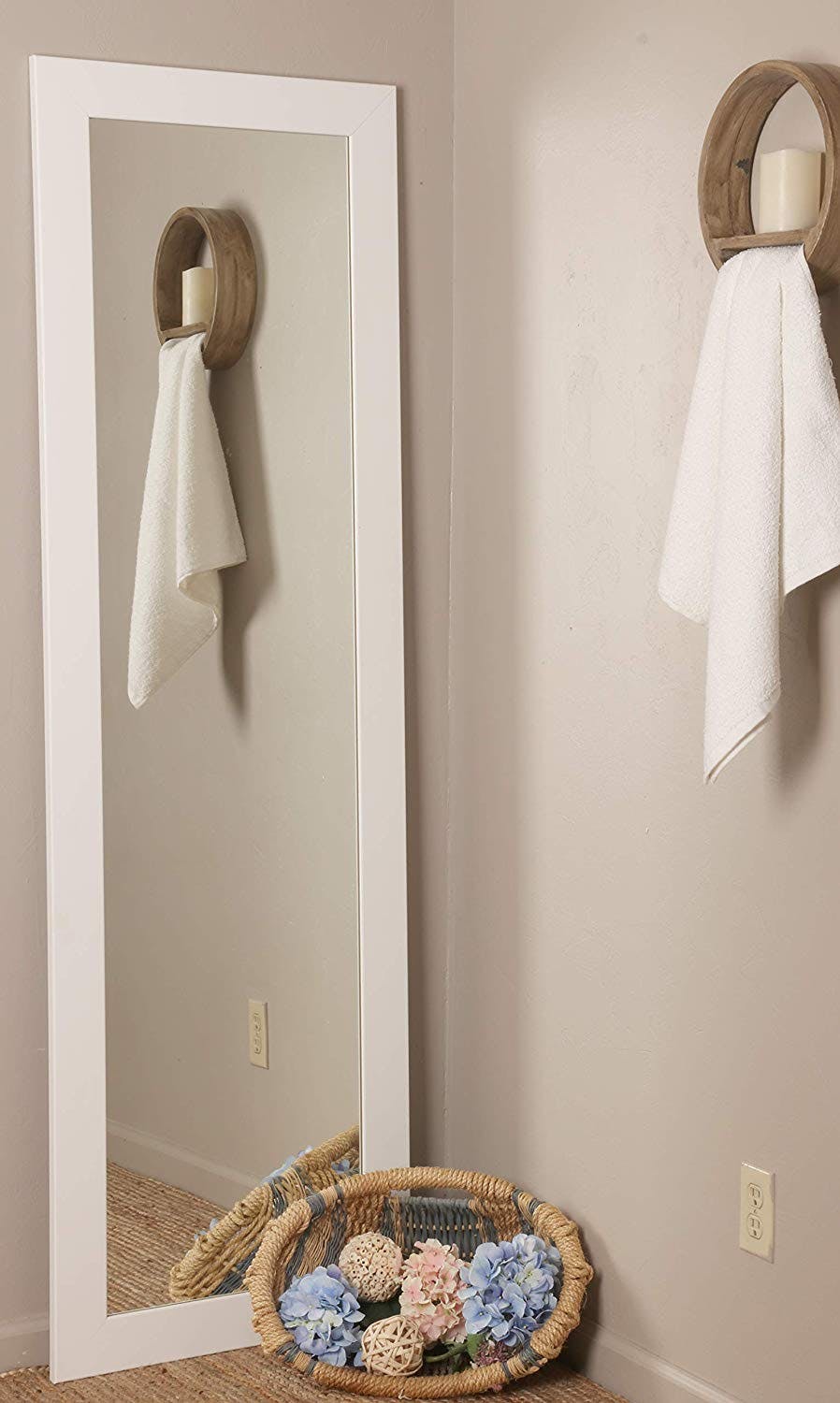 BrandtWorks BM3THIN Matte White Full Length Mirror
White framed mirror from Amazon that would work well with traditional decor.
---
Over The Door Mirror
Over The Door Mirror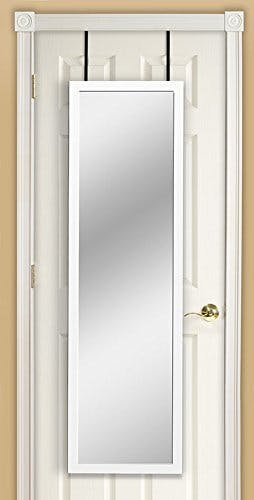 Simple white framed over-the-door mirror from Amazon comes with black support and measures 14″ x 48″.
---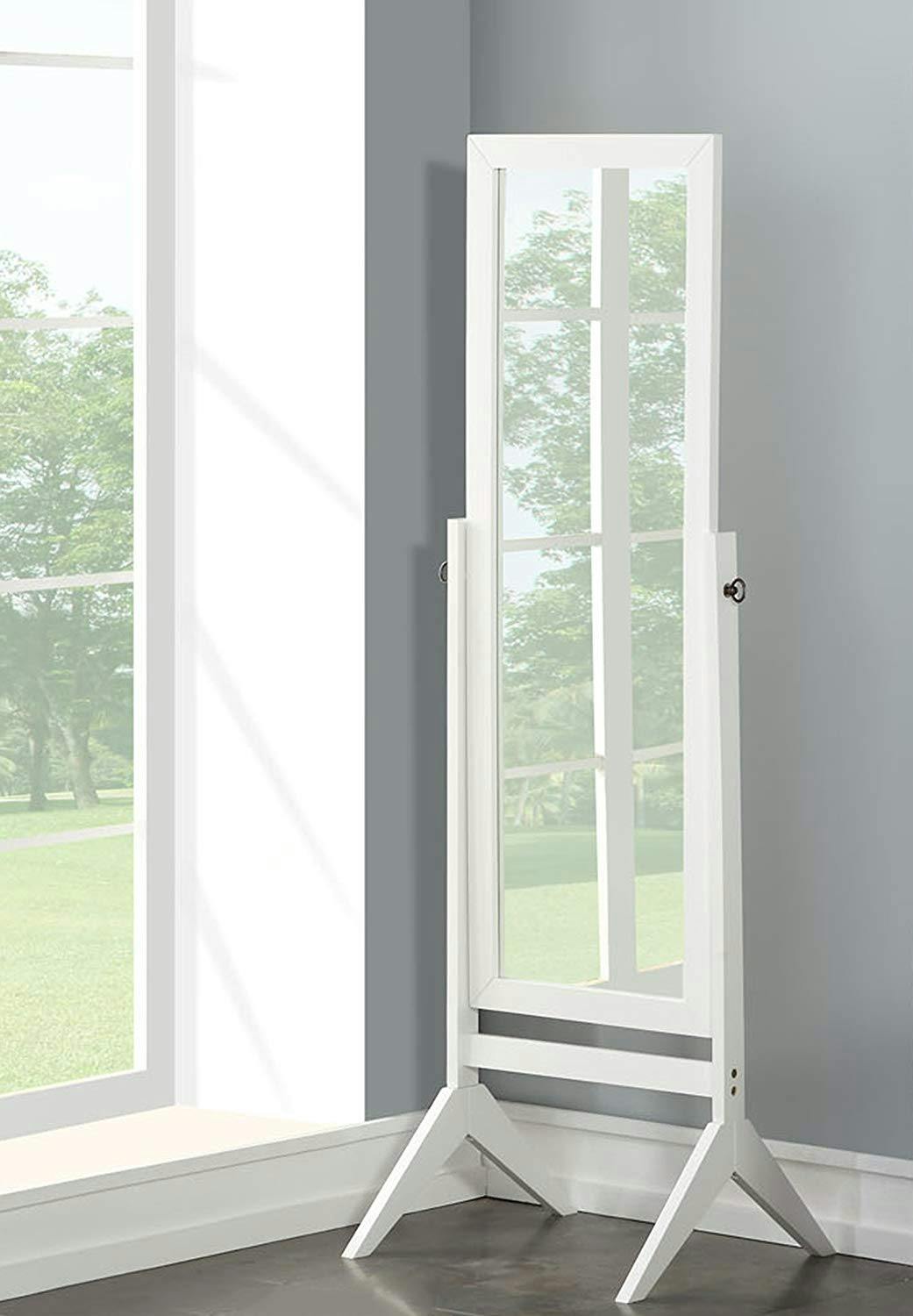 Another standing mirror with a white frame, which would work well in a traditional space.
---
How long should a full length mirror be?
Well to get the most from your full length mirror, you need to take into account your height obviously. Also, who is going to use the mirror besides you?
If you are shorter and your roommate or significant other, then obviously try to find the happy medium that will accommodate both of you.
The best way to determine this is to buy a mirror that is at least half your size for the best use. So when buying the mirror take into account that you should buy a mirror that is half the length of the tallest person in your home
how do you secure a leaning mirror?
First secure the mirror in the position you want it to lean against a wall
Make a mark on the wall where you have tentatively put it
Move the mirror so you can see the mark you made on the wall and measure two inches below that mark.
Screw your wall anchor into where you made your second mark
Screw your cable into the wall .
Reposition the mirror and finish screwing the cable into the wall
how far off the floor do you hang a full length mirror?
If you have a full length mirror, the top of the mirror should be between 55-65 inches from the floor.
Most important though, do not hang it higher than eye level
What is a free standing mirror called?
A free standing mirror is called a Cheval mirror. It literally directly translates to supporting frame which is French.
Last Updated on